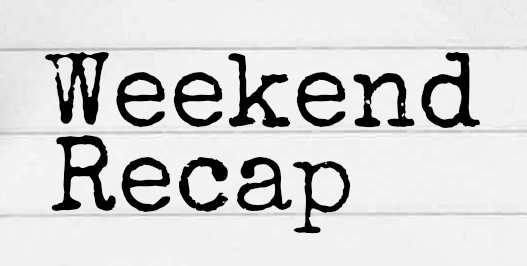 Good morning Degens. It was another fun filled weekend of sports with most of the news coming out of horse racing. Let's just get to it.
The best race of the weekend was the GI Apple Blossom from Oaklawn Park. In what most people thought was going to be a match race between Monomoy Girl and Swiss Skydiver, it was everything but that. Irad Ortiz Jr. took Letruska right to the front and set a fair pace with Monomoy Girl and Swiss Skydiver ready to pounce. As they moved into the far turn, the match race began. Only it was Letruska and Monomoy Girl as Swiss Skydiver was just a level below. Monomoy Girl got the lead in the stretch but Irad went to some left hand urging and got Letruska's nose to the wire first. An excellent finish to an excellent race. I can't wait to see this mare division battle it out all year.
The Derby field was flipped upside down this weekend with the news that Bob Baffert's Concert Tour had been cancelled. The horse long thought to be the favorite entering the gate in the Kentucky Derby ran a bad 3rd in the Arkansas Derby with little to no excuse. I'm hopeful that we can get this horse back on the track to give us some excitement for the rest of the year.
Two horses that stuck out to me that I would suggest you keep an eye on this year are Altaf and Overbore. Altaf is a 4-year-old Shadwell home bred that came back to win Sunday off an 11-month layoff for Chad Brown and Irad Ortiz Jr. If you haven't seen her maiden breaking race, I'd suggest you take a look at it. It feels like this filly can jump into the mix with the best. Overbore made his debut at Keeneland for Wesley Ward in a 4 ½ furlong baby race. The colt broke so poorly that I can't even describe it to you. However, it made a move in the stretch that is very seldom seen at Keeneland. The wire came up a little too quickly for him as he ended up 3rd getting beat by only ¾ of a length. Ward loves to take 2-year-olds to Royal Ascot, and of all of his starters so far, this looks like the ticket.
There you have it folks. Feel free to share your thoughts on twitter @StableDuel or @BrianHowardSD. This week is another exciting week of racing as we kick it off with LB's Meat Market Monday, the BTV Degen Special on Wednesday, a Lexington Legends contest on Thursday, and a last chance at a Keeneland Feeder Friday. So, head on over to stableduel.com and check out this week's contests. Let's get it.