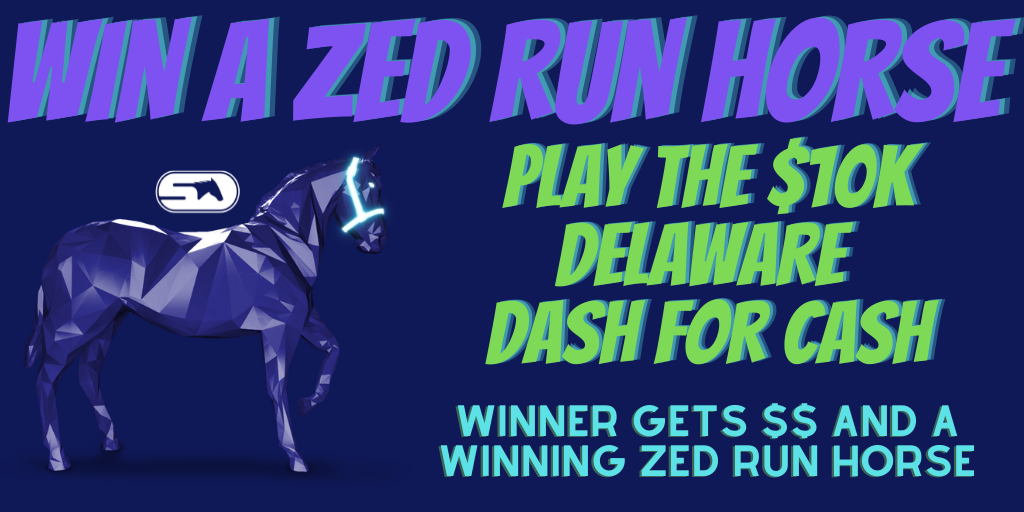 Technology still continues to astound us and we were all eyes and ears in the office when we heard about 'digital horse racing.'
Zed Run jumped on the NFT craze and offered up horse racing online — but only digitally. Real people buy and trade digital horses and can race them as many times as they want (obviously they don't get tired…)
As an owner, you purchase your horse anywhere from $500 to $50,000! Then you pay entry fees to secure your spot or "gate" in the races and then watch them go. As your horse continues to race, and hopefully win, you can move up into better races …which could offer more prize money.
Is there a rhyme and reason to who wins? Probably. The more expensive horses should win more… similar to our live sport.
So we decided to jump in and get in on the experience ourselves and share it with our StableDuel players! Purchased and already a winner, 'His Father was a Mudder' is ready to enter your home as your first digital racehorse! Win him this Saturday by playing the $10,000 Delaware Dash for Cash! $150 entry could put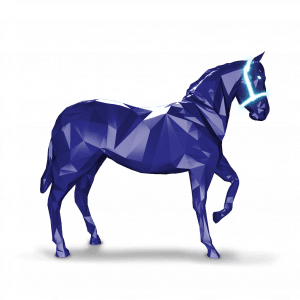 thousands in your pocket and a purple racehorse in your home….well you know what we mean.
Start building your stable now to enter! More stables mean more chances to win. Play.RACE. WIN!!
Read more about the horse here.