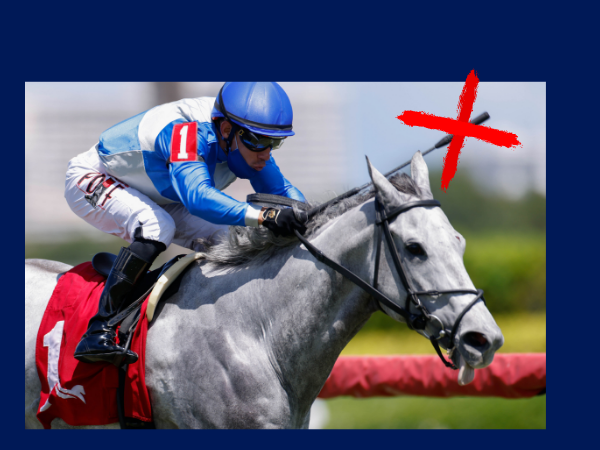 Well, we've got a little situation over here at Monmouth, don't we? For those of you that don't know, New Jersey Racing Commission  on December 2nd proposed and  adopted a riding crop rule that bans the use of the crop "except for reasons of safety" and that has caused a huge standoff in the industry. Jockeys and trainers are boycotting but the track and the commission (really who is in charge) stands firm so far.
Friday's Opening Day card has 6 races with a total of 45 horses entered into those races. Three of the entered horses have no jockey named. The feature is the $100,000 Jersey Derby. As people line both sides of the fence on the crop issue, racing must continue. There are many people whose livelihoods depend on racing. Not just the jockeys, exercise riders and trainers, but what about the people who work at Monmouth?
Listen, if you want to take your money elsewhere – go for it. It's like that commercial, "It's my money and I want it NOW!" Here at StableDuel we will be running contests as long as the horses are running. Just like there are many workers at Monmouth who rely on the meet to make a living, we rely on tracks to provide content for our business.  In addition, safety is of utmost importance to all of us. If owners, trainers and jockeys want to stay away and do business elsewhere over safety concerns, that is their choice, but we choose to support the people that choose to ride or send their horses there.
We support the industry as a whole and will continue to do everything in our power to grow the game we love. So, if you want, join us this Friday for the StableDuel Six Pack from Monmouth and show some love to the people that work hard for our entertainment. Might be a fun shake up with unknown riders and players.
Cheers to a safe ride for all horses and jocks. We love and support you.
If you want to express your concerns to the actual decision makers-
Call the New Jersey Racing Commission: 609-292-0613
9:00a.m. to 5:00p.m., Monday through Friday
Or show support to the Jockey's Guild : https://www.jockeysguild.com/contact
Ask them how you can help!
TELL US WHAT YOU THINK BELOW