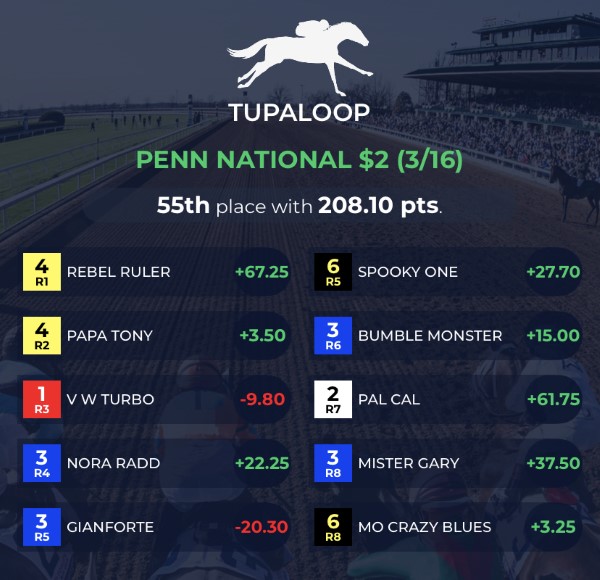 Still not sure why your horses only got 14.75 points? Don't worry! We can help with the explanations.
The StableDuel contest is unlike any other because of its stable selection as well as its point system. Other bets are based off of just a Win-Place- Show (1st- 2nd- third) payout and nothing is awarded to the player for 4th or 5th. Most contests within the horse racing industry only concentrate on Win-Place bets.
StableDuel is the only place you have the possibility of positive payback for the 4th and 5th position….BUT you still have to account for our main secret sauce — the VARIANCE IN LENGTHS WON BY OR BEATEN BY.
What exactly does that mean? In horse racing, we determine spacing between horses by a 'length.' Just like how they teach you in driving class to keep 3 cars lengths behind the one in front for safety etc. So when the winning horse beats the 2nd place horse by 2.5 lengths, you see that number on your game leaderboard in the StableDuel app.
See the diagram below for a visual representation. Lengths won by are awarded to the first place horse. Then for 2nd, 3rd, 4th, and 5th place, lengths are subtracted from those horses by how many they lost by to the winner.
So really the goal of the game is to pick winners…. or just pick horses that finish AS CLOSE to the winner as possible. That becomes very important when you have to select those cheaper priced horses. Pick ones that won't get last place by 20+ lengths – because that gives you a negative 20+ which is never fun.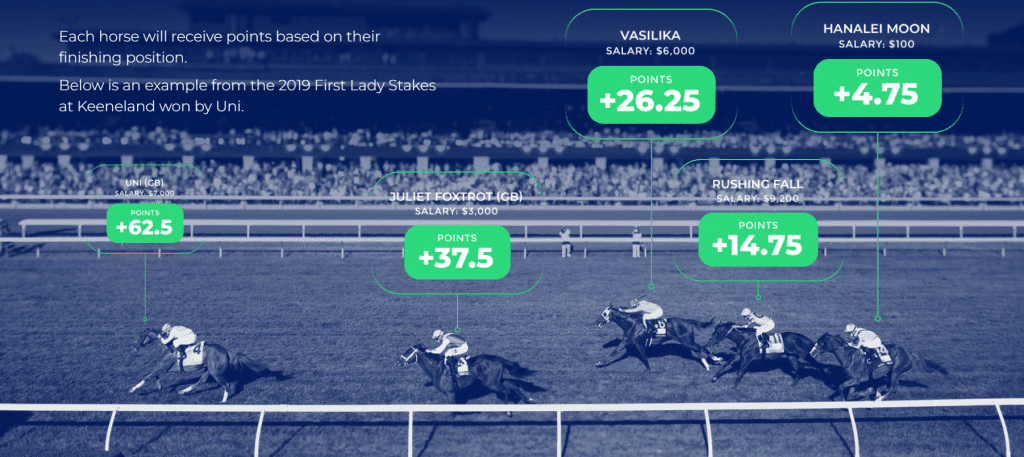 Quick rundown:
1st – 60 pts (+ lengths won by ahead of 2nd place horse)
2nd – 40 pts (- lengths beaten by behind the winner)
3rd – 30 pts (- lengths beaten by behind the winner)
4th – 20 pts (- lengths beaten by behind the winner)
5th – 10 pts (- lengths beaten by behind the winner)
6th and onwards (- lengths beaten by behind the winner)
Now because our contest includes the lengths variance, the results do take a bit longer to show within the app because we are waiting on those numbers provided by the tracks which are then passed on to the data company. Read more about the final charts ( and see one) right here. 
If you have further questions you can always email support@stableduel.com or hit us up on twitter! Further explanation can also be found within the app under Rules and Scoring (in the lobby).
Thanks for playing StableDuel and GOOD LUCK!