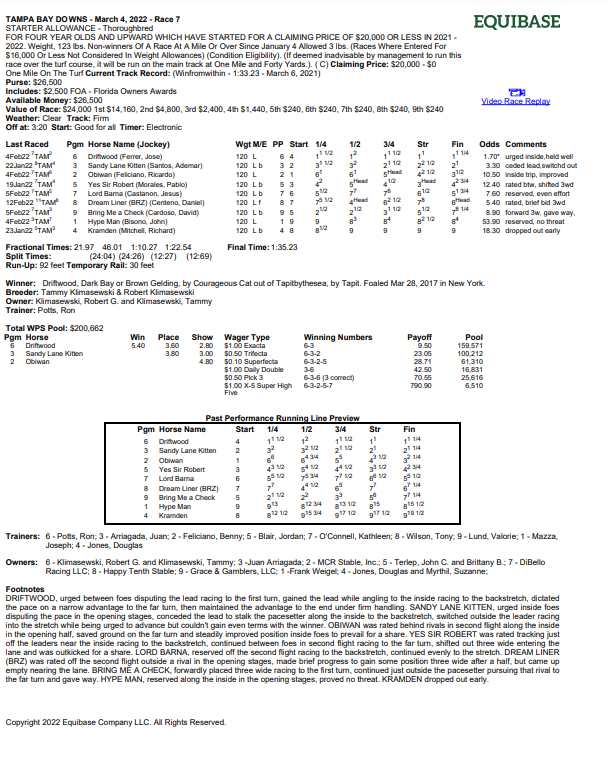 StableDuel's game concept is like no other with the variance of lengths won by and lengths beaten by shaking up your traditional wagering with some added fun.
With any new innovation comes changes to the 'old systems.' For StableDuel and player experience, one of those oddities is the scoring and the delay in results compared to those you see up on the tote board either at the track or on your television.
After speaking with a few players including ones that have handicapped for over 20 years, the StableDuel team learned that 'full charts' were something many weren't aware of. So we thought it would be a good idea to explain why our game results take a bit longer and maybe offer some new info to racing fans!
PS- don't worry, we are still working on making them faster but here's where we are at currently!
The StableDuel game relies on both the horses final placings as well as how many lengths they are beaten by (-) or won by (+). The lengths variance doesn't come from the tracks themselves until their final charts  are calculated, notes written by racing analysts, and produced to the data companies. Here is an image of a final chart- feel free to click to see the entire thing.
Final Charts include information about the horses and their connections, where they placed, how many lengths they were beaten by the winner and the horse in front of them, racing fractions, and notes of how the race set up for each horse which is written by actual humans (not computers) to give color as to the "WHYS" of the race. These are also used for the future Past Performances that you see in the app and that you purchase from the data companies.
Once these final charts are released and therefore the lengths margins are set, our game results automatically update. Since these charts carry so much information including the notes, they take longer then the 1st, 2nd, 3rd that you see quite instantly after the race on your television. Usually the time passed is 15-20 minutes but each track is different and if there are some 'tough circumstances' in the particular race, then it can take longer to best determine the why there was a DQ, or a DNF, or an accident etc.
If you have questions in the scoring, the final chart is what our team will reference to show you where your points come from. Kind of cool right?
But yes, everything can happen faster, especially in the world of now "5G" where we expect and entire movie to download in less than 60 seconds. Don't worry- we are working on it.
Got any more questions? Happy to help. As always, we love the feedback and continue to have BIG PLANS on improvements. Also something we wish could be faster…. 🙂