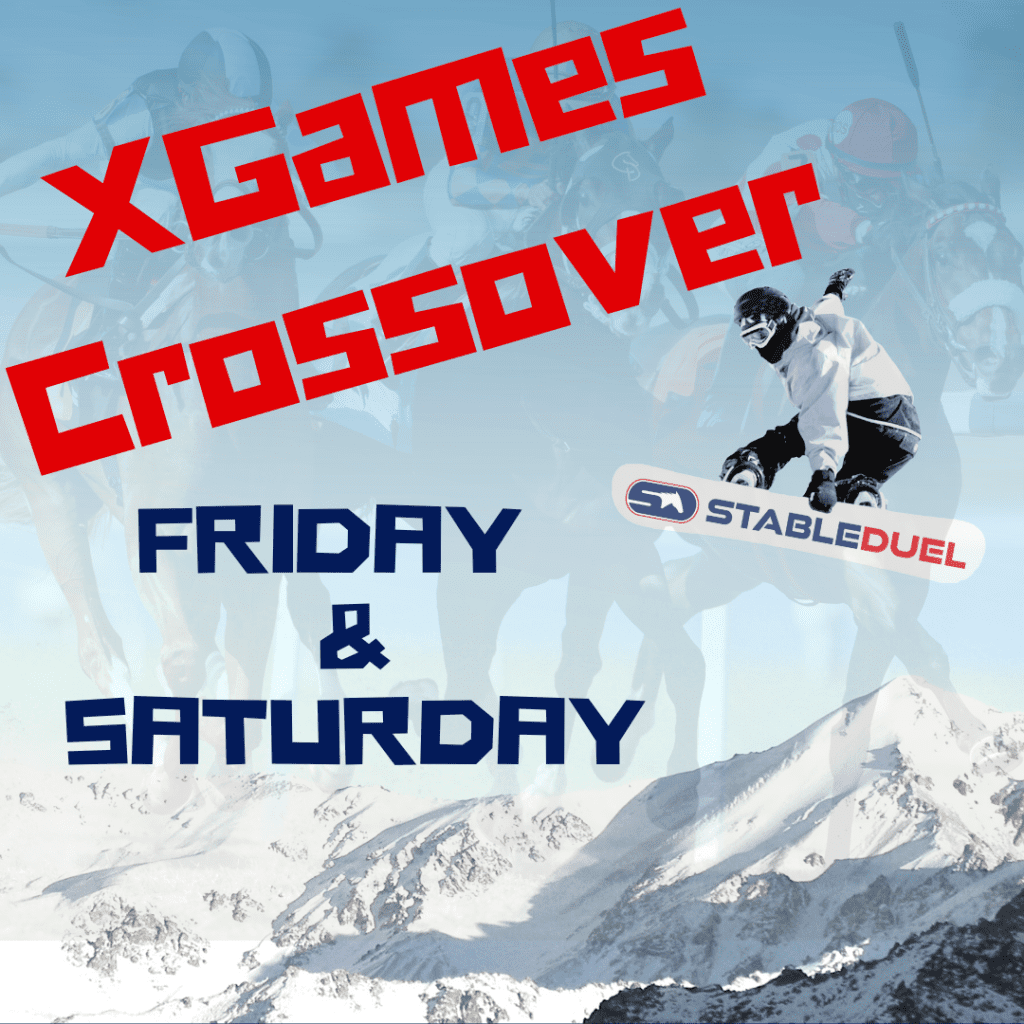 You want action? We'll give you ACTION.
At StableDuel, we are driven by key pieces of a broader mission – making horse racing more approachable and relatable to a broader group of fans (particularly younger fans), emphasizing the appealing action of horse racing relative to other sports without the downside risk of traditional wagers, and identifying other events that might be appealing to horse fans where there is natural synergy. Mouthful we know…but just keep reading…
And while we believe that horse racing is the best underlying action and excitement peaking our adrenaline in all of sports betting, we also believe that action sports like snowboarding, skiing, and skateboarding represent the best in pure entertainment value, and could benefit from the enhanced engagement and emotional connection of wagering or competitive play.
The essence of the horse racing model: bigger purses bring higher quality horses and more wagering, which in turn spurs more breeding, bigger sales, and more profits for everyone involved, we think can translate directly to the action sports category.  Competitive game play through contests and wagering can work to build a bigger revenue stack, so that the best riders and skiers in the world can have prize purses that they deserve, which help form a virtuous cycle of higher stakes, more consequential outcomes, and more emotion.
With all of this in mind, we are set for our first pure crossover event at StableDuel, where the contest (promotional) is on action sports athletes, not horses.  The first contest will begin this Friday, at day 1 of the X Games in Aspen, Colorado, with a second contest to follow on Saturday.  The first two days of the event will feature male and female competitors across multiple events in skiing and snowboarding.  These include Big Air, Slopestyle, Half Pipe, and Knuckle Huck.  All entries are FREE and there will be $2,000 in prizes each on Friday and Saturday.
Read about the athletes here: http://www.xgames.com/events/2022/aspen/invitedathletes/
The athletes have all been assigned odds of winning, and the salary cap model that is currently used in StableDuel horse racing contests will be carried over for X Games.  Each entry must select 10 athletes in any combination of events each day, and you may not exceed $50,000 in total salaries assigned to athletes.  You can also select multiple athletes from one event.
We love action in all forms.  This is our chance to build the platform and expand the community of players in horse racing both in StableDuel and over to traditional wagering and fanship.  Good luck!
Where can you watch? Watch LIVE COVERAGE on ABC and ESPN Games.

Full Schedule: 
Friday, January 21
Women's Snowboard Slopestyle
Women's Ski Big Air
Special Olympics Unified Snowboard & Ski
Snowboard Knuckle Huck
Women's Ski SuperPipe Men's
Snowboard SuperPipe
Saturday, January 22
Women's Ski Slopestyle
Men's Snowboard Slopestyle
Women's Snowboard Big Air
Men's Ski Big Air
Men's Snowboard Big Air
Women's Snowboard SuperPipe