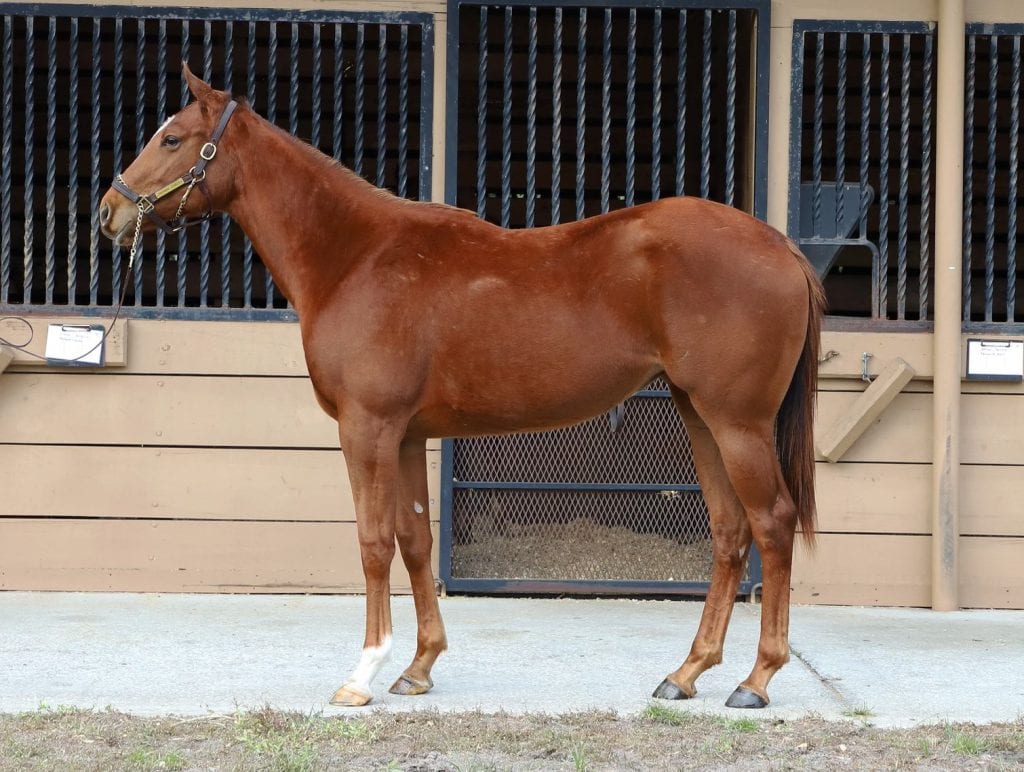 How many of you have thought about horse race ownership but still haven't taken the dive?? Well, good news, StableDuel is going to give you a chance to be an owner….just by playing the game!
This Saturday, the Final Furlong $20,000 Challenge  at Gulfstream Park gives you the opportunity that you have been waiting for. In addition to the pile of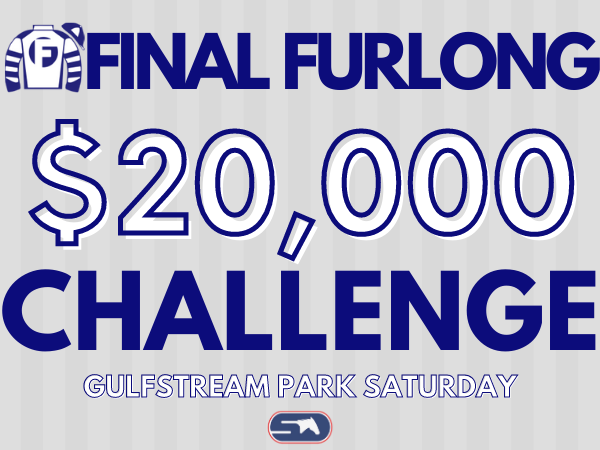 money you can win by dominating the competition, the winner will receive a 1% stake in a filly (Chasing Daylight) from our good friends over at Final Furlong Racing. That's right, you will get a chunk of cash and part of a horse!
This filly, a yearling by Mr. Z and out of Vision in Red (Mr. Greeley), is something to get excited about. She's gorgeous.  She is from the first crop of Mr. Z (Malibu Moon-Stormy Bear (Storm Cat) and his bloodlines have produced some nice race fillies. Vision in Red is an unraced daughter of Mr. Greeley, however she has already produced a stakes placed offspring. Chasing Daylight is built like a racehorse and has all of the pedigree to be a nice one.
But wait, there's more. Along with the 1% ownership in Chasing Daylight, you are not responsible for any out-of-pocket expenses. That's right. Risk free ownership. Where else can you get a prize like that?
Final Furlong Racing formed in 2012 and were founded on the belief that all owners, no matter the % owned, are equal in terms of access to their horses. Which means you can always set up a visit to the barn to see your horse. Also, on race day, you are welcome to attend, and if lucky enough, hit the winner's circle with the team.  How great is that?
So, sign up for this week's $20,000 Gulfstream contest this Saturday and have your chance at this great prize. Also you can visit Final Furlong to see more info and check out Chasing Daylight at https://www.finalfurlongracingstable.com/
And if you don't win?? You can buy your own share!