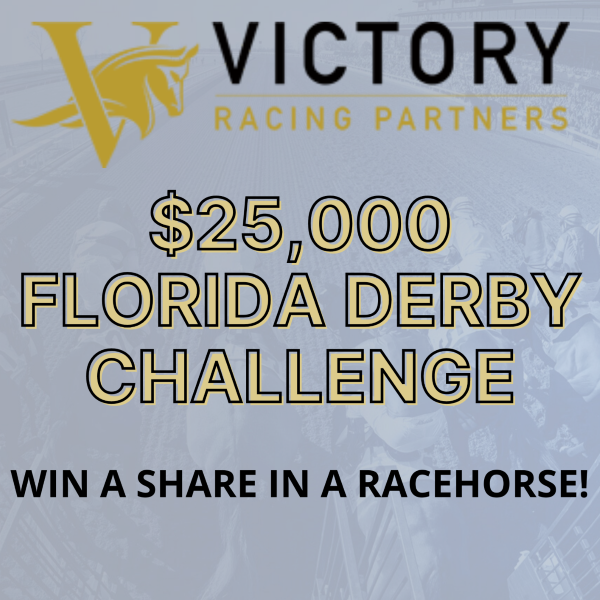 Just when you thought StableDuel couldn't come up with another crazy awesome prize, this happened. The winner of the $25,000 guaranteed Florida Derby game will not only win an incredible amount of cash, but they will also win a 1% stake, with no bills, in a 2-year-old colt by Connect from Victory Racing Partners: a value of $1,750. I know, crazy, right?
Here's the scoop on the horse:
Sire/Dad/Baby Daddy: Connect, the son of Curlin, had 6 victories in 8 starts and earned over $1.3 million. His victories include the Grade 1 Cigar Mile at Aqueduct and the Grade 2 Pennsylvania Derby, worth over $1 million, where he beat the likes of 2016 Kentucky Derby winner, Nyquist, and 2017 Horse of the Year Gun Runner.
Mom/Mommy/Baby Momma: This colt is out of Love That, a Forestry sired mare that finished in the money 21 times, including 9 wins, in 30 career starts and earning over $217,000.
Where it's at: This colt has been sent to Webb Carroll Training Center in St. Mattews, South Carolina for breaking. Some notable graduates of Webb Carroll are Kentucky Derby winners War Emblem and Country House along with Grade 1 winners Havre de Grace, Shackleford and Abel Tasman. So, as you can see, this horse is going to get every opportunity to be great.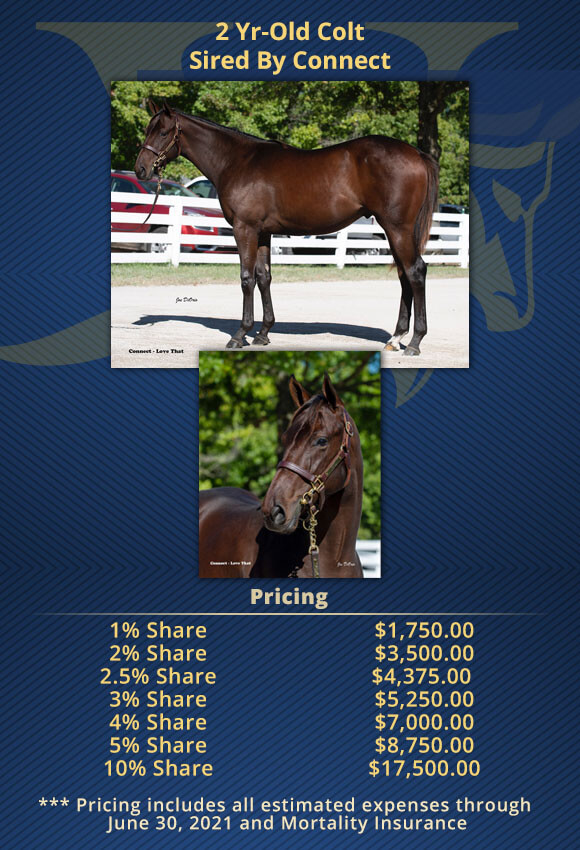 Unreal, right? You can win a huge cash prize and a piece of the Connect colt from Victory Racing partners for the reasonable buy in of $150. Make sure you play some of the bankroll building games like the 10x boosters, double and triple ups to give yourself as many entries and chances as possible. This is another prize that is too good to miss out on. Let's get it.
Listen..no worries if you don't win. You can totally buy in as well!
Check out some videos from Victory Racing Partners: