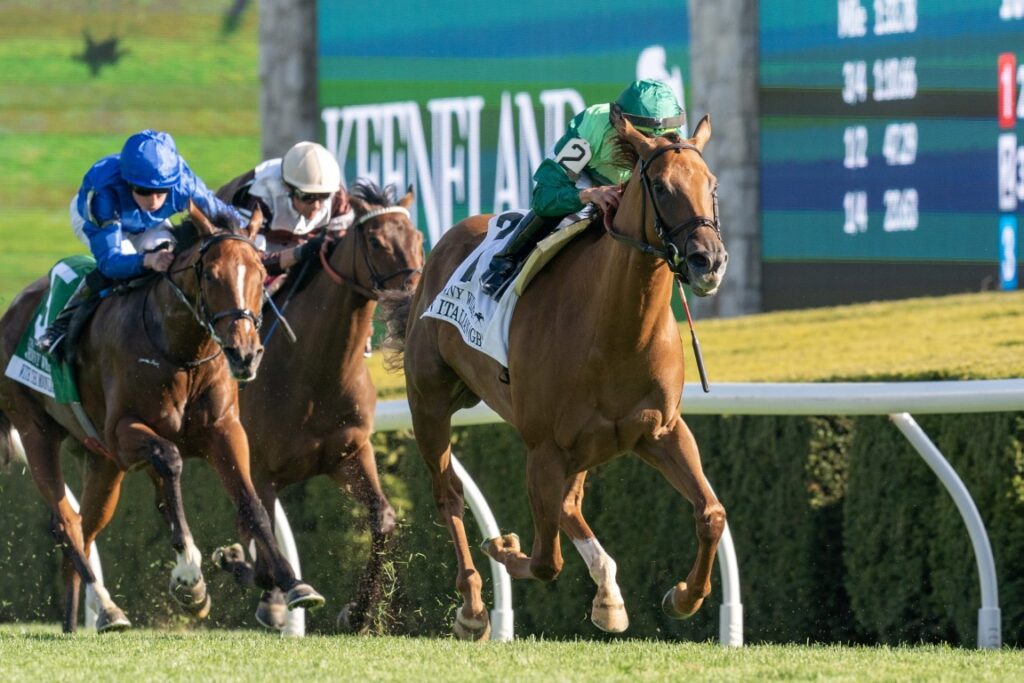 RACE 3 #11 Gormleyesque (10-1) ML, $1,000 SD
This filly has shown major speed in all 3 starts, now gets a big drop in class and her speed
could go a lot longer here. The races she exits are very tough & she should be forwardly placed
in here from the outside.
RACE 4 #3 Paint Me Perfect (15-1) ML, $500 SD
All 3 of her Turf races are a little better than they might look at first glance. She hasn't had great
race shape in those & she has not finished far behind some of the top contenders in this race.
Big price should have some pace to run at here.
RACE 6 #9 Mount Rundle (8-1) ML, $3,000 SD
G 3 placed runner was in some very tough races last year. He now makes his second start as a
4 year old & second start off the break. He should show major improvement here, as he has
some positional speed but can also pass horses. Fits well.
RACE 8 #6 Work of Fiction (10-1) ML, $1,000 SD
All of her races so far have been sprinting & she has been forwardly placed in all of them. She
tried turf for the first time in her most recent race & was a fine 4th after a little traffic in between
horses early. She stretches out to a Mile from a 5 for turf sprint & it would be great to see her on
the lead in here. There is not a ton of early speed & aggressive rider Saez jumps on.
Good luck on Wednesday!!