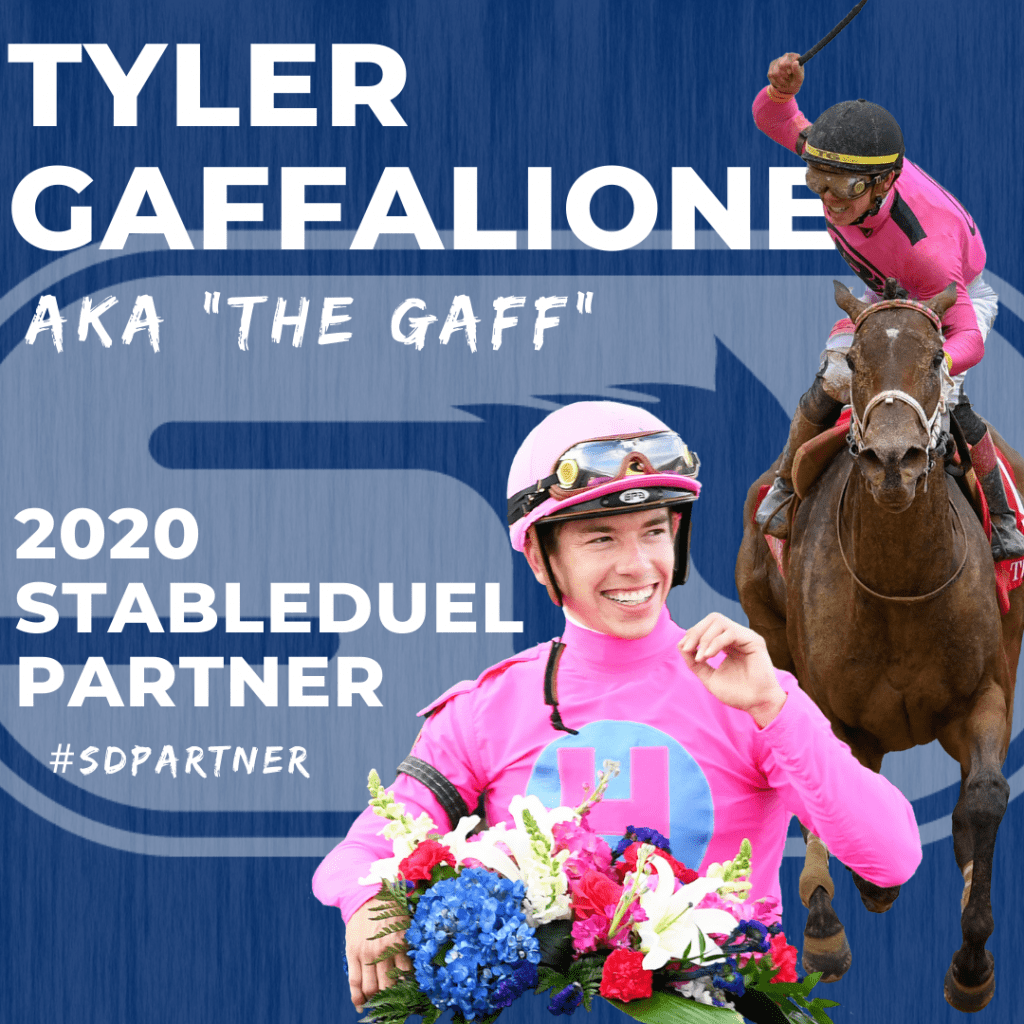 StableDuel announces Tyler Gaffalione as the newest StableDuel Partner to represent the exciting brand. Tyler will represent StableDuel on and off the track and help promote the daily horse racing contest. StableDuel aims to capture new young fans through its popular and familiar fantasy-style game by teaming up with talented young influencers, like Tyler, within the horse racing industry and outside of it.
Tyler, a 25 year old jockey from Davie, Florida began his riding career in September of 2014.  He received the 2015 Eclipse award trophy as the nation's Leading Apprentice Rider. He started off at Gulfstream Park and has now expanded to the Kentucky circuit, Saratoga in the summer, and then back to Gulfstream Park in the winter. Tyler has won the Preakness Stakes and most recently the 2020 Pegasus World Cup Turf Stakes. He was ranked 10th in North America by earnings in 2019. His top horses include War of Will, Got Stormy, Zulu Alpha, Next Shares, Morticia, and Salty. 
Quick Questions with Tyler
How did you get into horse racing?
Both my grandfather and father were jockeys so it's kind of all I really knew.
What would you do if you weren't a jockey? 
Stock trader.
Who's your favorite horse you've been on? 
War of Will.
 Who's your favorite horse in general?
Citation.
What's your most memorable race?
 My Preakness win
What's your favorite color?
Green.
What are you scared of? 
Insects.
What would your last meal be?
Chicken Parmesan.
What are your favorite songs?
The Long Run by the Eagles, Ventura Highway by America, and Suite: Judy Blue Eyes by Crosby, Steels & Nash.
Follow Tyler on Twitter: @Tyler_Gaff