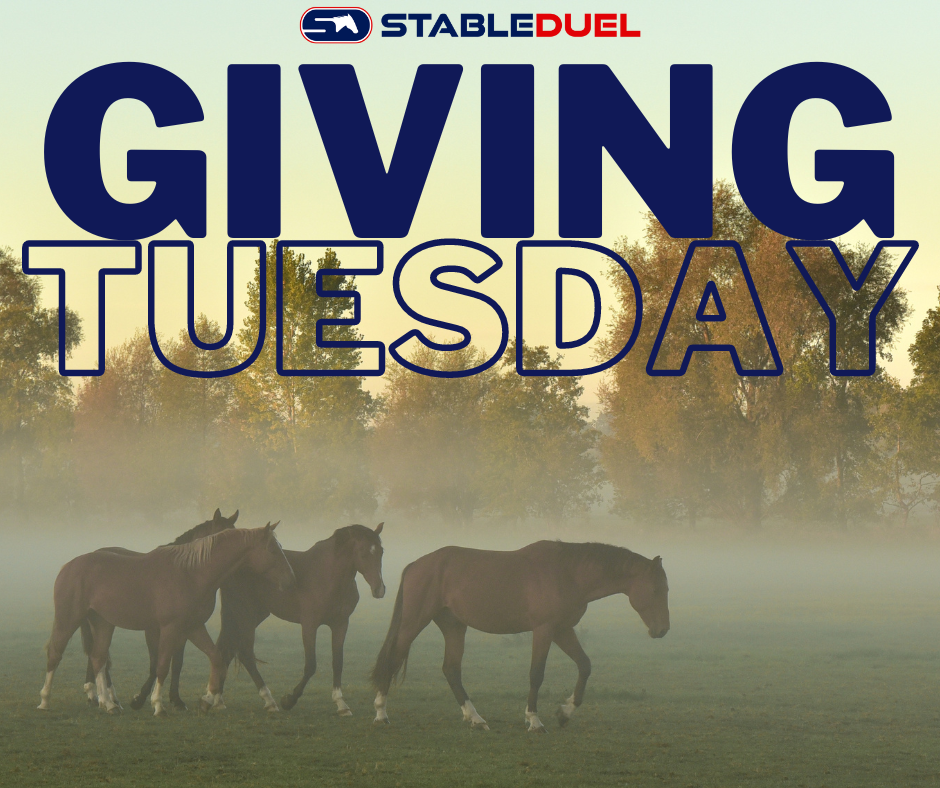 In the past few years the horse racing industry has really focused its efforts of giving back through programs offered at the races (purse % given to charities) as well as by the sale houses (% of sales prices given to charities). These programs have greatly increased the money that supports charities especially in the aftercare of race horses.
There are also wonderful individuals that always seem to step up when a person or horse is in need including the amazing people from C2 Racing, Maggi Moss and many many more.
The holiday season is for giving and the greatest gift you can give yourself is to help another in need. We hope to help you help others with this list below. Please note, there are many other wonderful charities out there that we may have missed, if one is important to you and you'd like us to share it, please email support@stableduel.com so we can add it! Afterall, we know first hand, sharing is caring.
Thanks to suggestions from our players, we have a list of many charities that you can give to this holiday season:
Thoroughbred Retirement Foundation :Founded in 1983, the Thoroughbred Retirement Foundation's mission is clear and simply stated: To save Thoroughbred horses no longer able to compete on the racetrack from possible neglect, abuse and slaughter.
Standardbred Transition Alliance:  The Standardbred Transition Alliance (STA) is a non-profit organization with federal 501(c)(3) status whose mission is to accredit, inspect and award grants to approved organizations that acquire, rehabilitate, train and re-home Standardbreds.
Unbridled Thoroughbred Foundation: Unbridled Thoroughbred Foundation is dedicated to protecting horses from exploitation, suffering, and slaughter.  Through advocacy, care, education, public policy, rescue and sanctuary we aim to embolden a new ethical perspective towards horses to ensure that they are appreciated, protected, and respected throughout their natural life span.  ​Unbridled is the only Thoroughbred Foundation in the USA to be Accredited by the American Sanctuary Association (ASA), Equus Foundation, Global Federation of Animal Sanctuaries (GFAS), and GuideStar Platinum Seal of Transparency.
Backside Learning Center at Churchill Downs: The Backside Learning Center (BLC) is an independent non-profit organization providing support and resources in a safe, welcoming environment for the diverse community of racetrack workers and their families.
With programs centered around educational support for both adults and youth, health and wellness, human services and more, we are committed to serving as a community center and a "home away from home" for the backside community.
Old Friends Farm: Old Friends provides a dignified retirement to Thoroughbreds whose racing and breeding careers have come to an end. By promoting these once celebrated horses through a campaign of education and tourism, our goal is to raise awareness of the importance of equine aftercare.

New Vocations: The Nation's Largest Racehorse Adoption Program. New Vocations Racehorse Adoption Program has a long history of offering retiring racehorses a new purpose when their days on the track come to an end. Since 1992, we've focused on offering safe haven through rehabilitation, retraining and ultimately rehoming to qualified and loving adopters. Serves both Thoroughbreds and Standardbreds.
Thoroughbred Aftercare Alliance:  The 501(c)(3) nonprofit Thoroughbred Aftercare Alliance accredits, inspects, and awards grants to approved aftercare organizations to retrain, retire, and rehome Thoroughbreds using industry-wide funding.
Neigh Savers Foundation : Neigh Savers creates new beginnings for retired racing Thoroughbreds. We build relationships, both on and off the track, to help as many horses as possible. Through rescue, rehabilitation and retraining we provide the foundation needed for racing Thoroughbreds to successfully transition to a new career. We have a passionate team of staff, volunteers and donors that are vital to help us provide these horses with the tools necessary for a successful second career.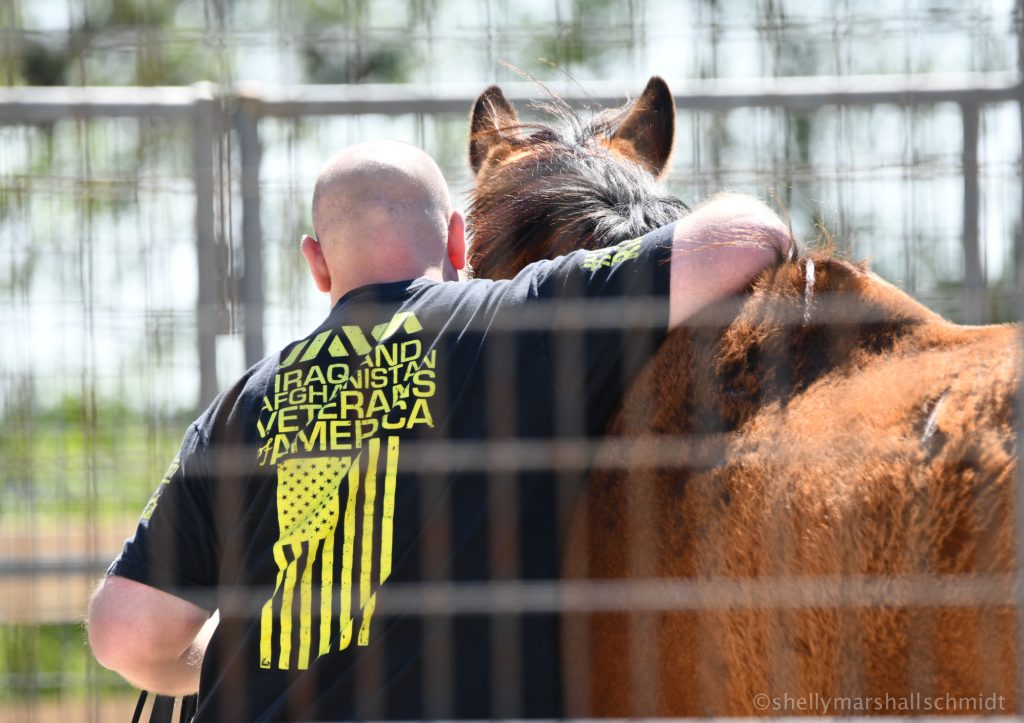 Neigh Savers Foundation was incorporated in July 2007 as a 501(c)(3) non-profit corporation and has been certified by the IRS as a tax exempt charity.
Second Stride: Second Stride is comprised of horsemen and business professionals who are active in other areas of the racing industry: owners, partnership managers, handicappers, trainers, veterinarians, racetrack executives and not for profit specialists. We are working to improve racing from within, and know from first hand experience how many people may have the desire to retire a horse safely, but at times find that difficult to do. We understand. We have been there, and now are doing what we can, and looking for others who can help by doing what they can.
Saratoga War Horse: Saratoga WarHorse Foundation is a Veteran-run 501(c)(3) nonprofit organization serving Military Veterans and Service Members living with Post-Traumatic Stress (PTS) throughout the United States. Our participants' trauma is most often a result of combat experiences, Military Sexual Trauma (MST), and/or transitioning from military to civilian life. We help these Veterans to move past their trauma by partnering them with rescued and retired off-the-track Thoroughbred racehorses. We refer to our innovative approach to addressing PTS as the "Connection Process."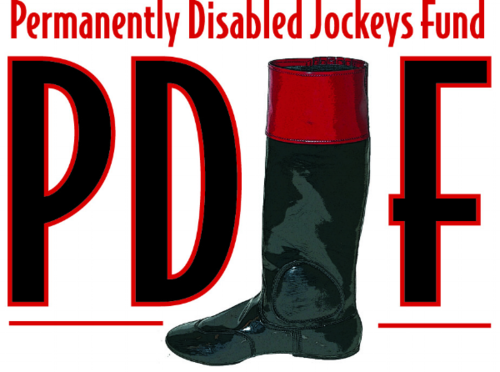 Permanently Disabled Jockeys Fund: The Permanently Disabled Jockeys Fund (PDJF) is a 501(c)(3) public charity that provides financial assistance to 60 former jockeys who have suffered catastrophic on-track injuries. Since its founding in 2006, the fund has disbursed nearly $11 million dollars to permanently disabled jockeys, most of whom have sustained paralysis or brain injuries.
Racing For Home: We are a non-profit, certified 501(c)(3) organization that is dedicated to the after care of Thoroughbreds once their racing career is over. We rehabilitate and re-train our four legged friends in order to prepare them for their second career. We are accredited by the Thoroughbred Aftercare Alliance, one of only two such facilities in Connecticut and one of only 74 throughout the entire United States.
ReRun Inc: Rerun is an industry leader in the rehoming of Thoroughbreds after their racing or breeding careers have ended. ReRun's mission is to rehabilitate, retrain, and find adoptive homes for Thoroughbred racehorses when their careers on the track are over. ReRun is a 501(c)(3) non profit celebrating 24 years of rehoming Thoroughbreds and we have been serving the horsemen of New York since 2002.