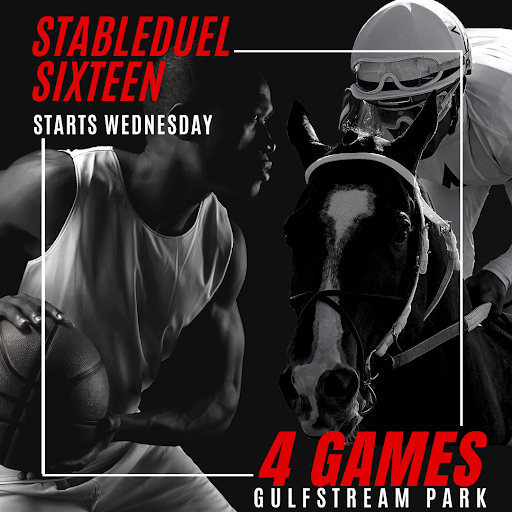 Hey Degens, are you ready for another crossover event? Great, because we have one starting up this week and you are sure to love it. Since March is the time of year for buzzer beaters, upsets and Cinderella stories, we have decided to combine a StableDuel series with everyone's favorite basketball tournament.
The StableDuel Sixteen will be a four-day series (Wednesday-Saturday) from Gulfstream Park. The contests will have a $16 buy in and pay like normal contests. The top four of each of these events will be randomly assigned a team that makes the last 16 of the Men's NCAA Tournament. These 16 stables will have a significant rooting interest as bonuses will be paid out if their team makes the last four. Bonuses will be as follows:
Lose in the round of four-$100 for both teams
Finish runner up-$300
Champion-$500
Once again, all you need to do is enter into the series, build your stable, finish in the top four, kick back and cheer for the team you are assigned. I mean, who doesn't want some bonus money? So, head on over to the StableDuel app and get in on the contest. You won't regret it. Let's get it.