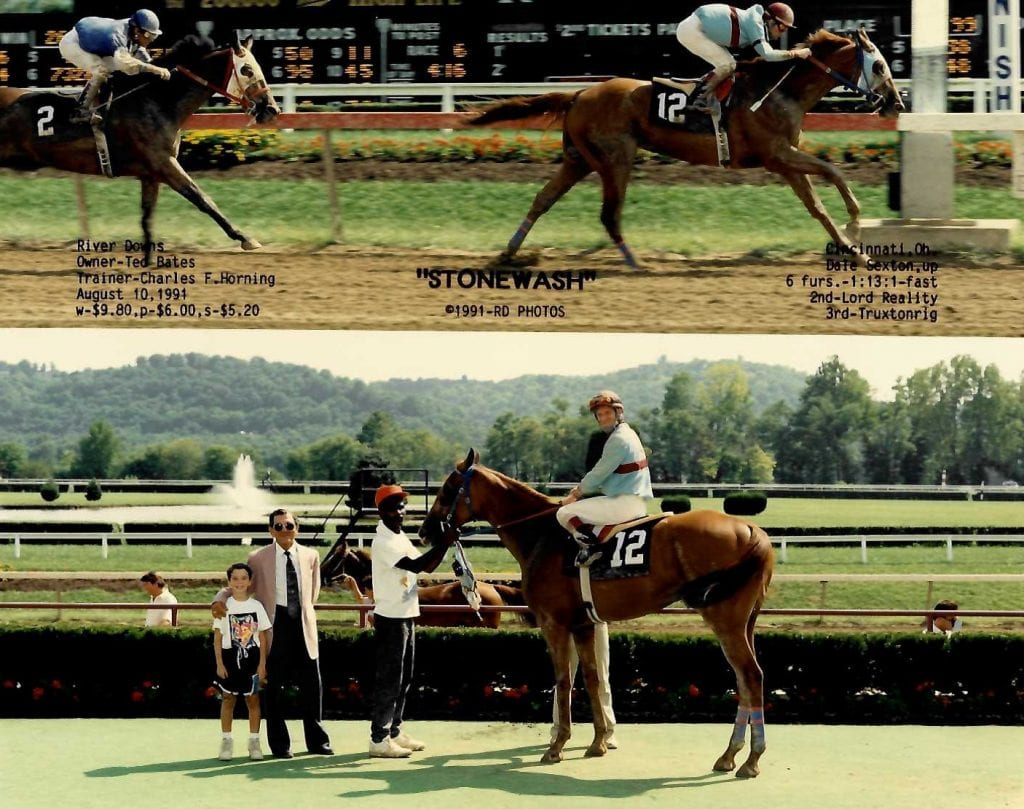 What's up Degens? Hope you guys aren't sick of me yet. If so, tough. Since it's Thanksgiving, I figured I would stray away from the true direction of this blog and give you a little glimpse into how I grew up around racing and why I'm thankful for it.
My grandfather, Pop, started riding horses at the Fair Grounds in Louisiana at 16. His riding career was very eventful while lacking results, but I'll save those stories for a later time. By the time I was born he was training horses out at the Training Center. As soon as I was big enough, I would tag along and "help" him with the daily tasks. My favorite thing growing up was when he had a horse running and he would take me out of school to trek up to River Downs. Man, I love River Downs (now Belterra Park). The first thing I would do when we got there is run over to the track kitchen and get the best cheeseburger I've ever had on the backside. Don't @ me, this is 100% fact, and I won't tolerate River Downs slander.
After that it was a trip over to McGill's tack shop, which was actually just the trailer part of a semi, loaded up with various horseman needs. The first few trips Pop would go with me to make sure I got the right bandages, but after a while, I'd go by myself. Mr. McGill was a character, you almost have to have known him to understand, but he always had some candy for me when I would visit. Then the wait for our race, easily the worst part of the trip. I'd sit there reading the form to see how good our chances were. (Author's note: I'd always have an excuse why we were going to win, even when we didn't have a great shot.)
Finally, we got the call to "bring em over" for whatever race we were in that day. That's when everything got real. I always liked walking over on the track with Pop. It made me feel like the people you see walking their horse over for the Derby. Yeah it was a $5,000 claiming race, but it was the Derby to me. Getting to stand in the paddock as the horse was saddled and Pop talked to the rider, typically Steve Neff or Jack Neagle. After "riders up" we would hustle to the window to bet and then stand in our lucky spot. The gate would open, and my nerves were shot. Occasionally, we'd win, and you can't tell me the feeling is any less for a claiming race than it is for a huge stakes race. It was the best feeling ever.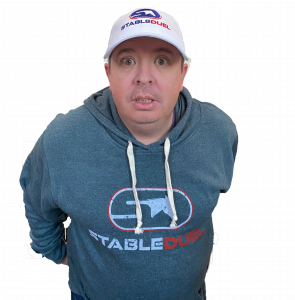 So, on this Thanksgiving, I am thankful for all of those days around the track with Pop. It has given me memories that will last a lifetime.  I am so lucky for him to have introduced me to this game and I can never fully repay him for it. It's because of him that I sit here today getting to work at a place like StableDuel, where I can be around racing and help promote a game I love so much. So, thanks Pop.
Thanks to everyone reading my posts. The feedback has been great, and I really enjoy interacting with everyone on social media. You can send me your racing stories or memories of what brought you to the game on twitter @BrianHowardSD. Don't forget to get all of your stables entered for the contests this week and as always #PlayRaceWin. Have a great Thanksgiving.