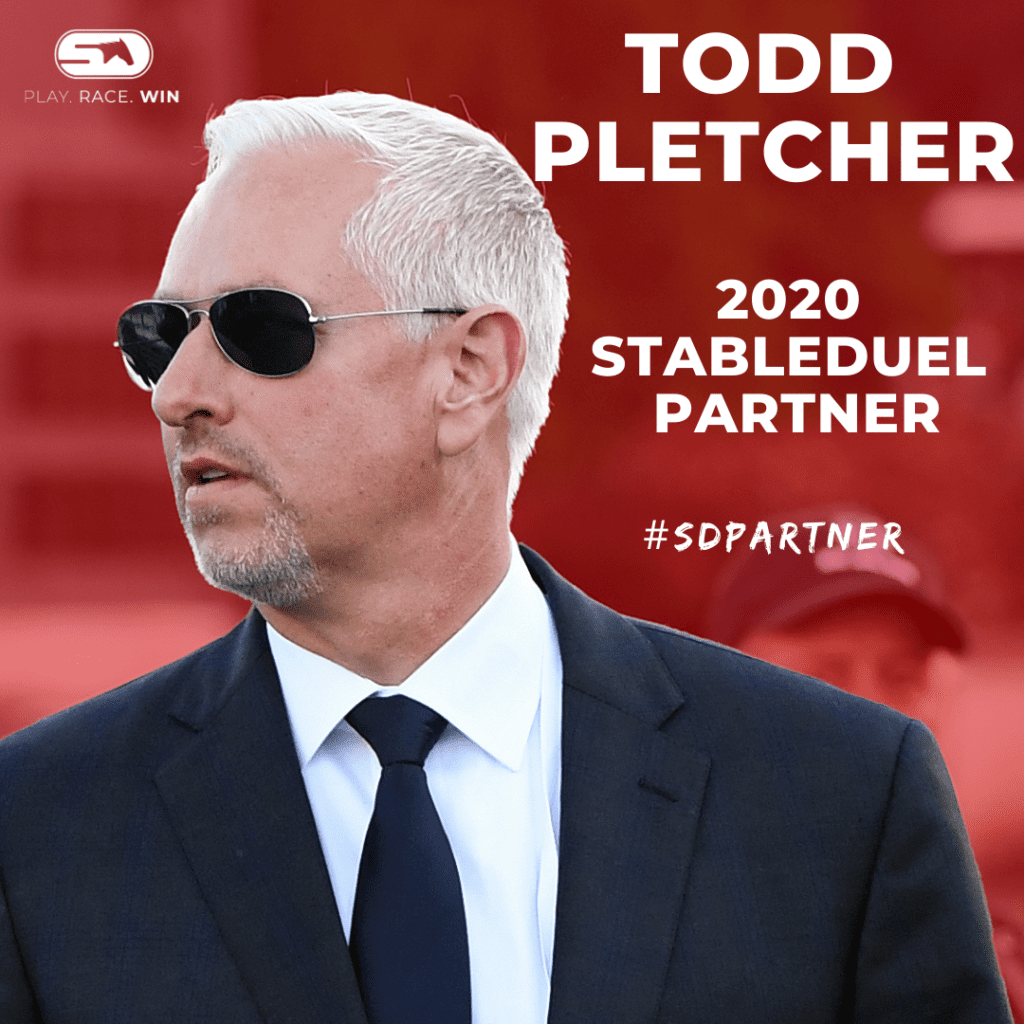 StableDuel is excited to announce a horseracing household name will be joining the team as a brand ambassador. Todd Pletcher, seven-time Eclipse Award winning trainer and Thoroughbred racing's all-time leading trainer in earnings, has joined the gaming app to promote the new horse racing contest to the world.
Originally from San Antonio, Texas, Todd grew up in horse racing with his father who was a trainer. He graduated from the University of Arizona Race Track Industry Program with a degree in Animal Science. Following graduation, Todd worked for Henry Moreno, Charlie Whittingham, and D. Wayne Lukas. He then went out on his own in December of 1995 and since then, has earned just short of $400,000,000. He has won the Eclipse award for outstanding trainer an unprecedented seven times, won five legs of the Triple Crown, and won 11 Breeder's Cup races, most recently the Breeders' Cup Classic with Vino Rosso. Approaching 5,000 career wins, and his first year of eligibility for induction into the National Museum of Racing and Hall of Fame, (2021), Pletcher is poised to join the elite group of the best trainers in the history of the sport. .
"I'm excited to partner with StableDuel," said Pletcher. "They've created a unique app that is user friendly and a lot of fun. Their innovation into the fantasy sports world is something that transcends the racing world and brings excitement into following the game."
A few years back, Pletcher succinctly stated to the BloodHorse his singular motivation as a trainer: "The drive to succeed. I enjoy training horses and racing horses. I don't think training on a farm would be totally satisfying to me. I like the competition. I've always appreciated the fact that the results are very concrete. You get to see if what you're doing works every time you go to the races. You know if it's working, and if it's not, you need to find out why and change it."
Todd has already been seen wearing StableDuel gear both for himself and his horses including Belmont Stakes runner-up Dr. Post.
Todd is the perfect partner for StableDuel's brand motto: Play. Race. Win!
Quick Questions for Todd:
Where are you from?
San Antonio, Texas.
How did you get into horse racing?
My father was a trainer.
How did you get your first and middle name?
My father was working for a big Quarter Horse ranch in Plano, Texas and the guy he worked for was A.O. Phillips. The A was for Ardis which was his first name. The Todd came from Mike Todd who was a film producer, probably best known for his marriage to Elizabeth Taylor than for his production of Around the World in 80 Days, which won an academy award for Best picture. 
If you weren't a trainer what would you be?
Broke.
Which race/horse is most memorable to you?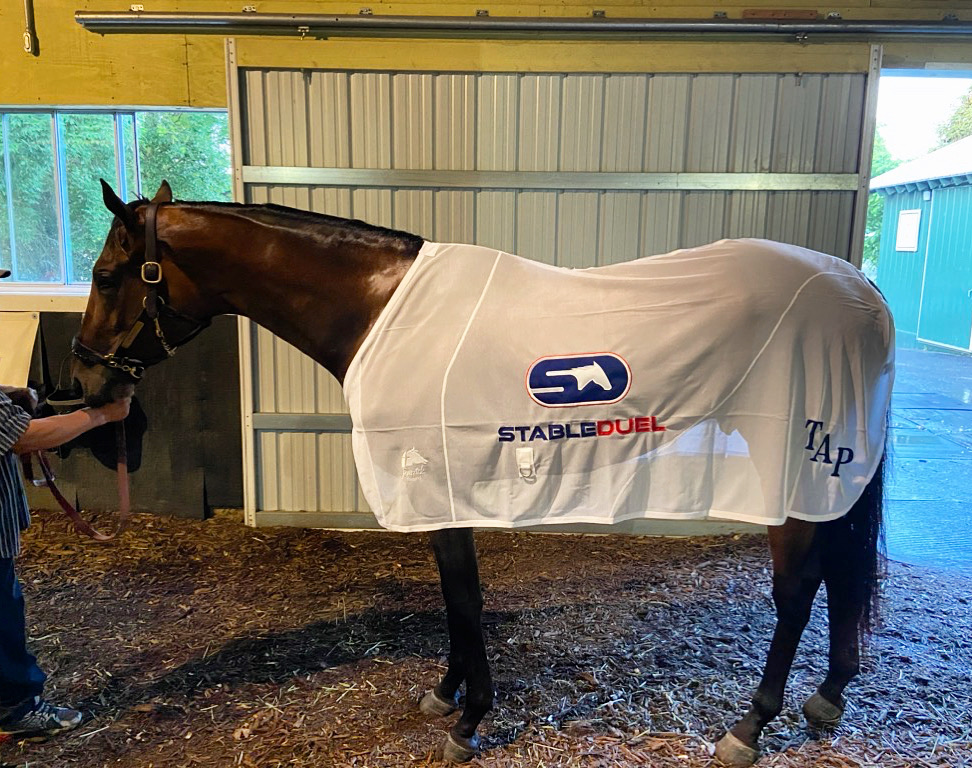 2007 Belmont Stakes/Rags to Riches
Favorite track?
Saratoga
What are you scared of?
Failure
Favorite meal?
Christmas dinner with the entire family
What's your favorite type of pet (horses don't count)?
Dog