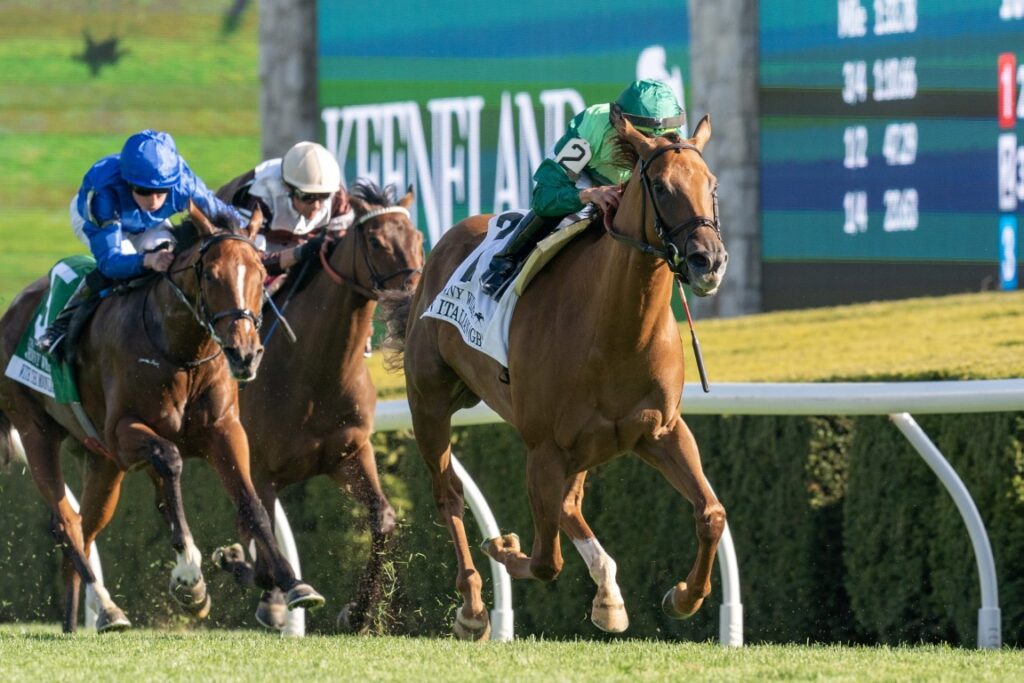 2nd race #9 McGolden (15-1) ML
$500 StableDuel
First time he will be sprinting in his career but there are reasons for optimism on the cutback. He
has flashed some positional speed going longer so he shouldn't have to be too far out of it, but
can also pass horses. He makes his second start off a layoff & for a new barn, improvement
likely at a price.
4th race #5 Baj (8-1) ML
$3,000 StableDuel
He Really improved last year and 3 starts for this trainer. This barn is very good off a long
layoffs and they show that they can get this particular horse ready off a long laugh when he
finished 2nd last year. Expecting him to run well in this spot not really facing any monsters.
6th #4 Our Shot (6-1) ML
$5,000 StableDuel
Lightly raced four-year-old will make his 3rd start off the long layoff and he has some real
upside. Hes exited some very strong races that have produced live horses and his turf form is
better than his form on the dirt. Should come running late.
8th race #3 Bravo Kitten (8-1) ML
$3,000 StableDuel
Was close up early on in His most recent race and those same tactics could prove to be very
handy in here. She does not look like there is very much early speed in this field and Bravo
kitten has shown the ability to sit close and win. Aggressive rider Saez aboard, hoping he sends
to the front early.
Good luck!