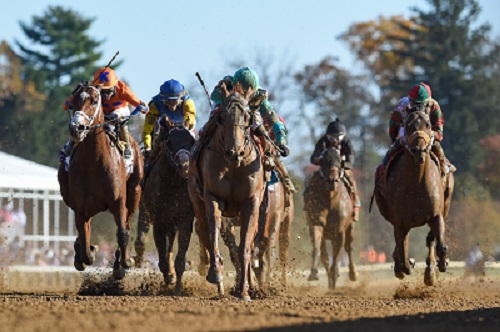 Need some help picking a few value plays for today's Keeneland games? Here's a few picks from Gino Buccola:
3rd race #12 Eyes on Target, (8-1) ML, $3,000 SD
He lost all chance in his most recent race after trouble at the start and the horse he faced is a
sharp horse who just took on graded stakes company. He will now go 2nd start off the short
break and if you look at his form in late 2022 he was very unlucky at this level a few different
times, fits well with this group just needs to work out a trip.
8th race #11 Little Jewel, (8-1) ML, $3000 SD
Well bred mare is starting to really come into her own. She's a 5 year old with just 4 career
starts but she's put 3 races together and she's stepped up in each one of them and improved.
Now she faces a tough task but she does look like a horse who is this quality. Wouldn't be a
shock to see her get bet down, & in StableDuel we'll only have to pay $3,000 for her.
9th race #3 Demolition Duke (6-1) ML, $5000 SD
He just missed in his last start behind a very nice horse named Bishops Bay. That same runner
defeated his rival First Mission. Duke was floated out 4 wide in that most recent race & had a
very wide trip in a small field where the winner sat close up and got a perfect trip. Feels like
there's some value in this race on demolition Duke who has some upside.