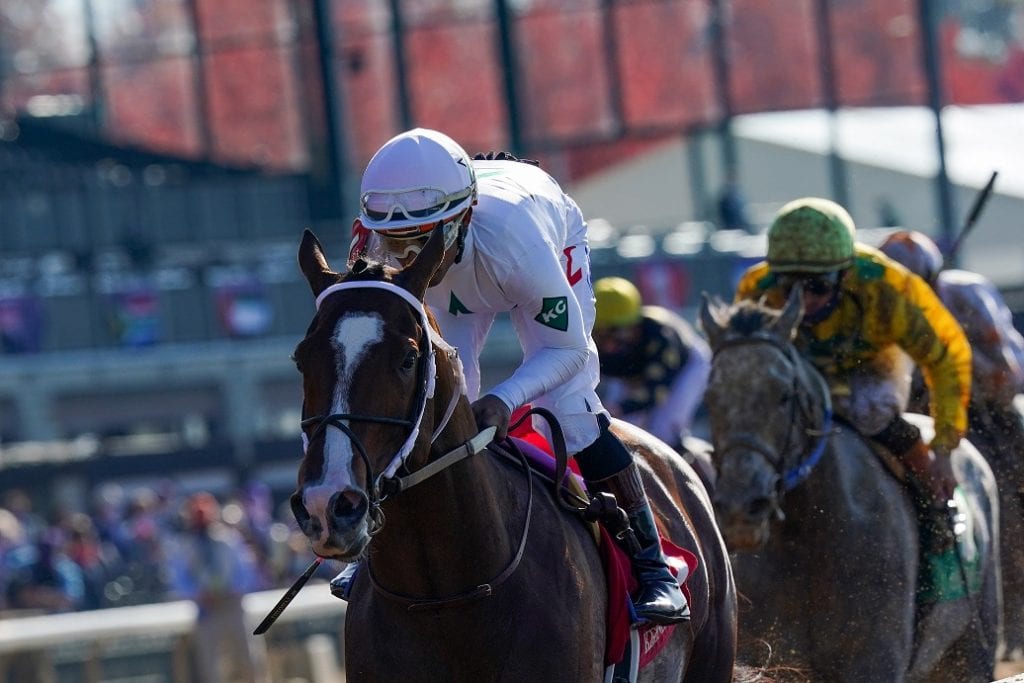 How have my Degens been? It's been a crazy week for me. A month ago, I was pushing papers at a law office and now I have people reading my blogs and seemingly taking an interest in what I have to say. Crazy, right? Well since my last article was a serious one, yes, Perry Ouzts does deserve to be in the Hall of Fame, this one is going to get back to what I do best, taking another swing at Cali.
The day after Christmas, Santa Anita is going to open with a loaded card. I am actually excited for this card, ask anyone around the office and you'll get eye rolls because I've been talking about it for weeks. Unfortunately for the "West Coast Homers" the Grinch is coming to ruin it for you. The Grinch is none other than the mighty Nashville. That's right, he's coming and he's bringing his pilot, Ricardo Santana Jr., as well.
The Grade I Malibu on Saturday is setting up to be a really nice field of 12…….I mean 7(oops, actually 6). The West Coast contingent will bring Collusion Illusion and their big, bad Charlatan to the post to attempt to do what no horse has done. Beat Nashville. Collusion Illusion brings more experience to the gate than Nashville or Charlatan and has a nice resume, but not nice enough. A 12th place finish in the Breeder's Cup Sprint on the same day that Nashville blew the doors off of a field earlier in the card makes it pretty clear where he stands. He's a nice horse, but not nice enough in this group. Then comes Charlatan, a winner of 2 of 3 starts-yeah, can't cheat, appears to be the golden boy of the West and he probably is. The problem is, once again, that's just not going to be good enough.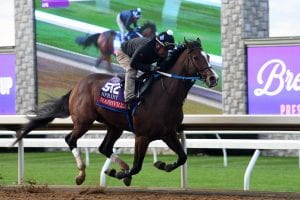 So, why is Asmussen shipping the Grinch out to California on the day after Christmas? Well, similar to Irad, it is to steal your purse money and come back home. It's almost as if it is legal robbery. Nashville, the winner of all 3 of his starts, brings a resume to this field that is far superior. He started his career by destroying a MSW group at Saratoga by over 11 lengths. He followed that up by running off with an Allowance race at Keeneland, cruising to a 9 ¾ length triumph. Then, he went in the Perryville Stakes on Breeder's Cup Saturday. All he did that day was blister the track record running the 6 furlongs in 1:07 and 4/5. He is a beast and luckily for you West Coast Homers, you are going to see him in all of his glory. He will be a big price to pay in your StableDuel contests, but it's not a question of if he wins this race, but by how many lengths?
So, there you have it folks, another edition is in the books. Don't forget to get on over to the app (Click Here) and play this week, we have a ton of free games and various other contests to meet all of your desires. In all honesty, I really can't wait to see how this race plays out, but I'll be rooting for Nashville and Ricardo Santana Jr. to be getting their pictures made after the race is over. Thanks for reading and again you can always reach me on Twitter @BrianHowardSD or email at brian@stableduel.com. Send in some suggestions for topics you want to hear about or just tell me your thoughts on the topics discussed. I can take the heat. Have a happy holiday and see you all soon.  BHo out!