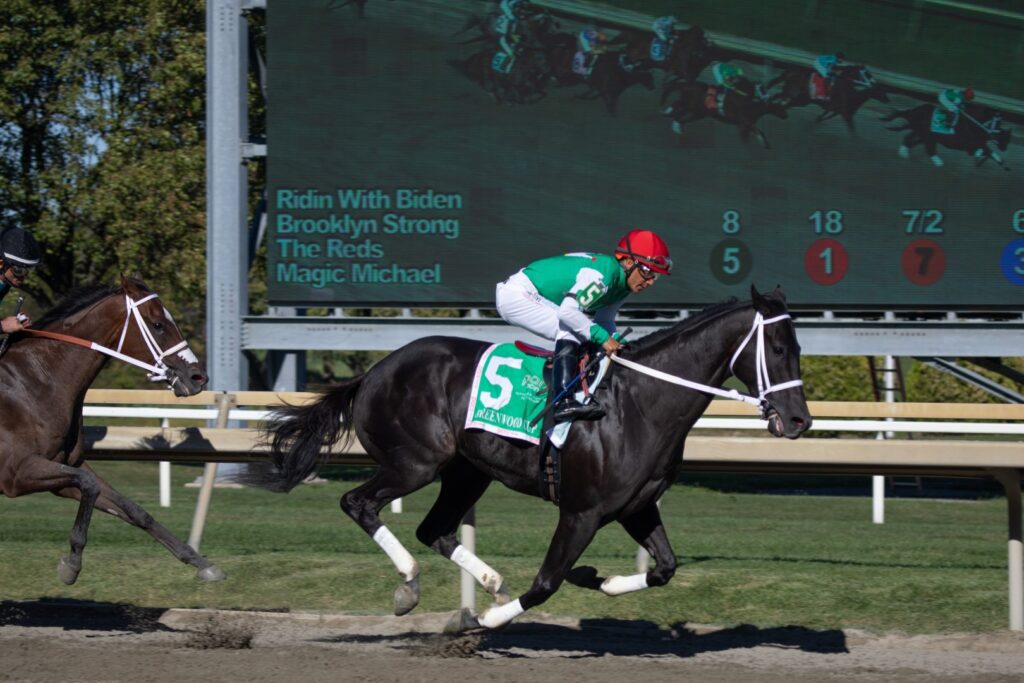 Last year's GREENWOOD CUP (G3) Winner is back for another round this Saturday at Parx Racetrack.
Ridin With Biden, either loved or hated for his name, showed up 'big' last year as he slowed down the field with Paco Lopez aboard logging in some comfortable (or slow depending who you talk to) fractions and then just keeping the pace and distance from foe to hold on for the win.
He's back for round two and since last year has stayed in the non-graded stakes territory except for taking a run at the G1 Pegasus World Cup that didn't prove to be fruitful finishing 12th 54 lengths back but let's just drop that one out of the "I care" department and focus on the other six races in which he's cruised to victory 4 times and finished 3rd one other. He obviously loves his track home track at Parx and doesn't care if the track is sloppy or fast (which may come into play this Saturday). His one 5th place finished he came out pressing the pace which tired him out and allowed some to pass on by.
His main competition is found in NEXT, who put up a massive speed figure of 105 winning by 11 lengths at Saratoga in the 150K Birdstone Stakes. NEXT hasn't run at Parx though – maybe Philly won't be his spot.
RIDIN WITH BIDEN costs SD Players $8000 where NEXT is a bit of a bigger budget taker at $9,400. You spending up for either of these or looking for value somewhere else?