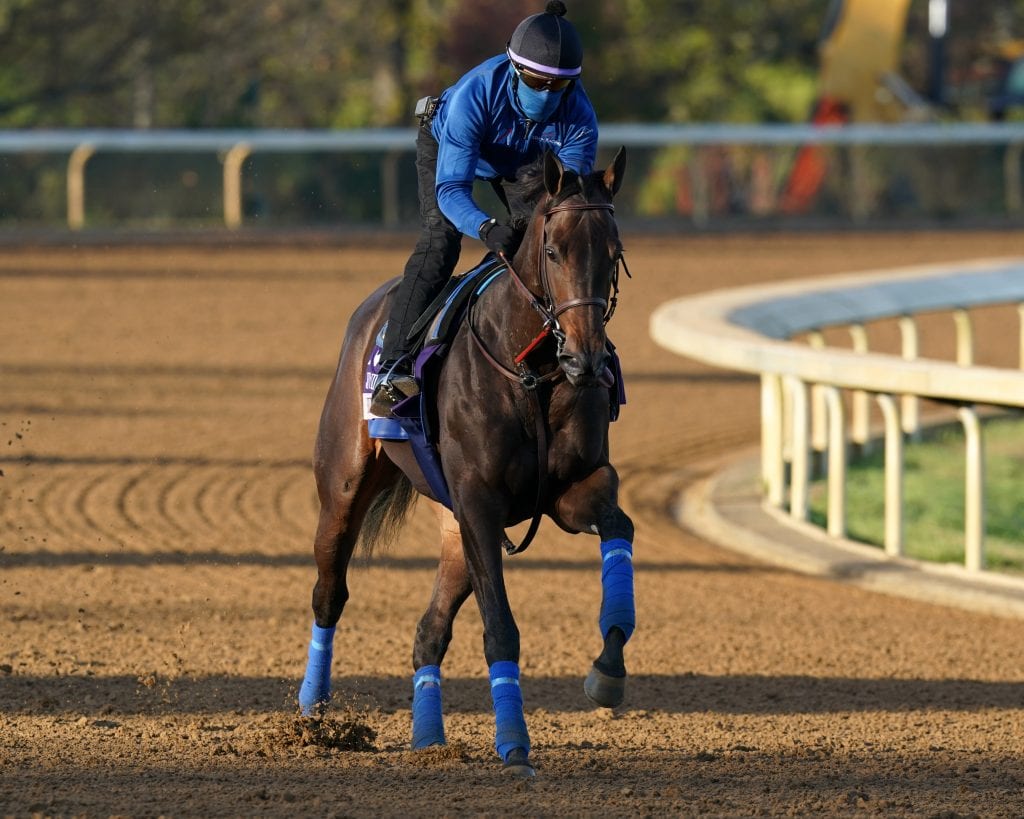 How's it going Degens? It seems as if I made some West Coast fans mad last week with the Irad piece. After dominating a bunch of guys with Twitter fingers this weekend, I wondered what I'd write about next? Then came the Starlet Stakes from Los Al and the unfortunate career ending injury of Princess Noor. Don't get me wrong, I don't want to see any horse get injured and I'm not going to crush her, but let's all pump the brakes a bit.
Shortly after the injury, I saw people refer to Princess Noor as "brilliant" and "great" and wondered if I was nuts or did that seem a bit much. BloodHorse even called her brilliant in a recent article. So, I did what any reasonable person would do when they want a scientific result. I took a Twitter poll. The results were about what I expected. 85% of a few hundred votes said she was not brilliant. Now calm down a minute West Coasters, let's actually look at some things and then we can all decide for ourselves.
The biggest complaint I heard before the Breeder's Cup was that Princess Noor wasn't running good enough speed figures to compete. Going into the race she was tied for the 5th best Beyer Speed Figure out of the entrants. That doesn't sound awful, but it doesn't sound "brilliant" either. She ended up 5th that day and beat two horses. I heard a lot of "I told you so" from players after that performance. I didn't want to just forget about a horse off of one race, so I was anticipating her next start. Unfortunately, she got hurt and now the lasting memory we have of her is her running bad at Keeneland and getting injured in the Starlet. That's not good enough for me. Was she really a star that had a bad day?
So, in the quest to crown Princess Noor, I did some more digging. I looked at who she beat in her two Graded Stakes wins. I thought if I could show people that she beat some good horses, then maybe I could change some minds. Here is what I found:
Forest Caraway: 3 starts 1(w)-1(p)-0(s), Earnings of $87,650, Last start she was 4th in a 5-horse field
Illumination: 4 starts M-1-2, Earnings $62,300, Last start she was 3rd in a 5-horse field
Get on the Bus: 3 starts M-1-0, Earnings $52,500, Last start she was 6th in a 6-horse field
Roll Up Mo Money: 2 starts 1-0-0, Earnings $38,000, No starts since
My Girl Red: 3 starts 2-0-0, Earnings $120,500, No starts since
Varda: 3 starts 2-1-0, Earnings $254,500, Won the Starlet Stakes
Miss Costa Rica: 3 starts 1-0-1, Earnings $57,500, Last start 6th in a 6-horse field
Make Mischief: 5 starts 1-3-0, Earnings $113,150, No starts since
Oh no, I don't think I'm going to change anyone's minds with this group. Varda could be an argument. She seems to be doing well and will hopefully have a great campaign in 2021. I think a lot of people will discredit her for beating the same fillies that Princess Noor did. Also, it's not a great look that her win in the Starlet came against five horses and three of that five came from the Baffert barn. The rest of this group is ok at best. Two are still maidens, they have eight wins between the entire group and they continuously come up against short fields. Not good for fans of the Princess.
Now before I get 100 tweets from Ol' Twitter Fingers again, I'm not here to crush all West Coast horses. There have been plenty of brilliant horses come from there. Way too many to even mention. However, don't you think it's a disservice to those horses to put Princess Noor on a list with them? That's like putting an NFL player with one good game/season into the Hall of Fame. The good news is that she will continue to give back to the racing industry by birthing the foals of truly outstanding sires. Who knows, maybe one of these offspring will be the next super horse. Best of luck to her, but she will never be the Queen of the West Coast. Zenyatta was a BRILLIANT horse, not Princess Noor.
As always, you can reach me on Twitter @BrianHowardSD or email me at brian@stableduel.com. I always appreciate your feedback. Any ideas for future pieces? Let me know. See you all later this week.