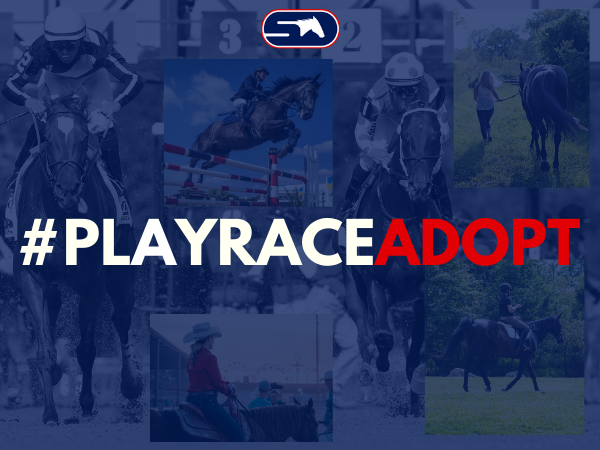 StableDuel announces September's #PlayRaceAdopt Campaign
The month of September, StableDuel's launches a campaign to bring light to Aftercare and raise money for two thoroughbred organizations, the Thoroughbred Aftercare Alliance (TAA) and the Retired Racehorse Project (RRP).
"In these tough times, we know that many of the OTTB events have had to be cancelled including New Vocations September show and the Retired Racehorse Project October initiative. As an OTTB owner myself, I thought it would be fun to give owners and their horses something fun to focus on during the month of September." said Briana Mott from StableDuel.
One of StableDuel's missions is to give back to the industry that drives the business including the animals that the sport is completely reliant on. In 2019, StableDuel sponsored the Best Turned Out at the Preakness with the Thoroughbred Aftercare Alliance before the app even launched. Now with a daily contests available, StableDuel wants to use its platform to raise money and give to aftercare.
To kick off the fun initiative, StableDuel's is hosting a photo contest over social media inviting OTTB owners to share something cool about their horse with the hashtag #PlayRaceAdopt and two winners each week will be chosen to get a prize pack from the three organizations including Saddle Pads, riding clothing and more.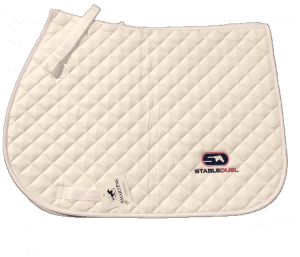 Winning photos will be showcased on social media and also in the next issue of the Thoroughbred Makeover magazine!
In addition to the photo contest, StableDuel will host four games, one weekly each Sunday, where the proceeds of each game will be given to aftercare. OTTB supporters are encouraged to enter the games to raise money for each cause. First time with StableDuel? Click here to see how it works!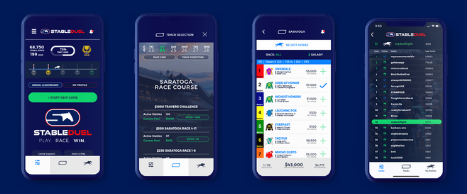 Invite your family and friends to play along with you and enjoy a competitive game while watching the races. Don't forget the more entries within the game means more money to the charity. Name your stable after you OTTB and let us know which stable is yours on social media! Good luck and have fun!
Photo Contest Rules:
Follow @StableDuel on social media
Post a photo/video on social media of a cool thing your horse does with hashtag #PlayRaceAdopt and tag @StableDuel
2 Winners will be selected each week and awarded a prize pack!
Prize Pack: 
StableDuel Saddle Pad, TAA riding socks, hat, iphone wallet, and RRP tumbler
StableDuel Charity Games: 
Download and create and account within the StableDuel iOS or Android app
Deposit money through bank account (no fees and when you do win $ you can withdraw easily!)
Enter the Sunday Charity game as early as Friday*
Select $10 horses before first post and enter with a $5 Entry!
Any issues please email support@stableduel.com