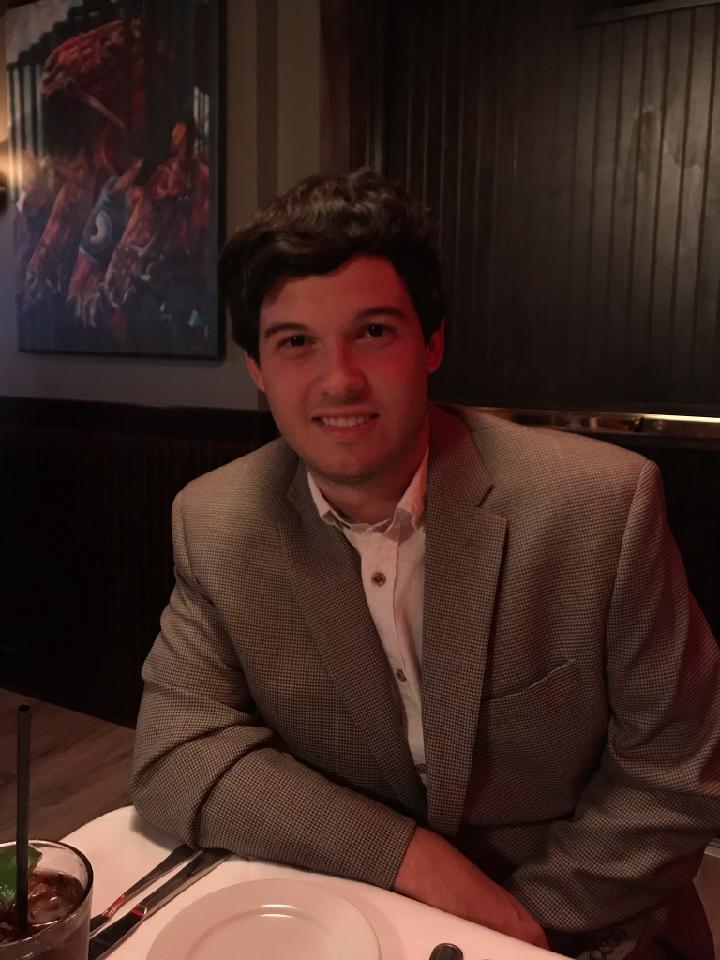 Player Spotlight
Player Name John Piassek
Stable Name Bob Sacamano
Town, State Hoboken, New Jersey
How long have you been playing StableDuel? Pretty much since the inception last summer.
What brought you to it? I heard about the concept on twitter long before it was formally launched, and was instantly attracted to the idea.
What do you like about it? I love any type of racing contest. It adds a lot of drama and excitement to the day, whether it's yourself playing, someone else, or even an interesting personality. I love the salary cap element as well; it forces you to think outside the box and come up with horses you may not think about otherwise. In that way, it's very different from playing the horses normally.
What made you become a fan of horse racing? My dad is a big fan, and I went to track with my parents many times growing up. I've been going to Monmouth Park and Saratoga every year since 1996, when I was less than a year old. When I wasn't at the track, I'd always watch the NYRA and Monmouth replay shows.
What are you favorite race tracks to play? I went to college at Loyola University Maryland, and while I was there, I started following Laurel Park very closely. They're one of the most underrated tracks in the country. I also love playing Saratoga in the summer and Turfway Park in the winter.
What are your favorite contests? The higher the entry fee, the better the contest. All the contests have the same degree of difficulty, so you might as well try to win a few thousand dollars for your efforts rather than a few dozen.
I usually prefer the "straight up" contests, as opposed to the double-ups and triple-ups. If I strike it big in a contest, I'd rather get a higher prize for my entry fee. For the bigger contests, first place can pay as high as 20-1, as opposed to the 1-1 offered in double-ups.
How much time do you spend handicapping for each one? I don't spend as much time handicapping for a StableDuel contest as I do for pari-mutuel bets. I'm not necessarily focused on picking winners (although that is nice), I'm looking for who's most likely to finish in the top five, and that's generally not as difficult to decipher. I spend more time analyzing my budget and figuring out which horses I can use in each stable. It's like putting together a big jigsaw puzzle.
What is your favorite racetrack to visit and who do you like to go with? I know it's a cliché answer, but there's no better place to visit than Saratoga. The atmosphere is second-to-none. I usually go up with my family, but I love seeing other racing friends there.
What's the craziest thing you've seen at a racetrack? One time, a horse got loose in the post parade at Saratoga, and did several laps around the track, to the cheers of the crowd, before he got caught. He was scratched, unsaddled, and being walked back to the stable area, when he got loose again and did several more laps. After several more minutes, he was caught and returned for good. The whole thing took about 15-20 minutes.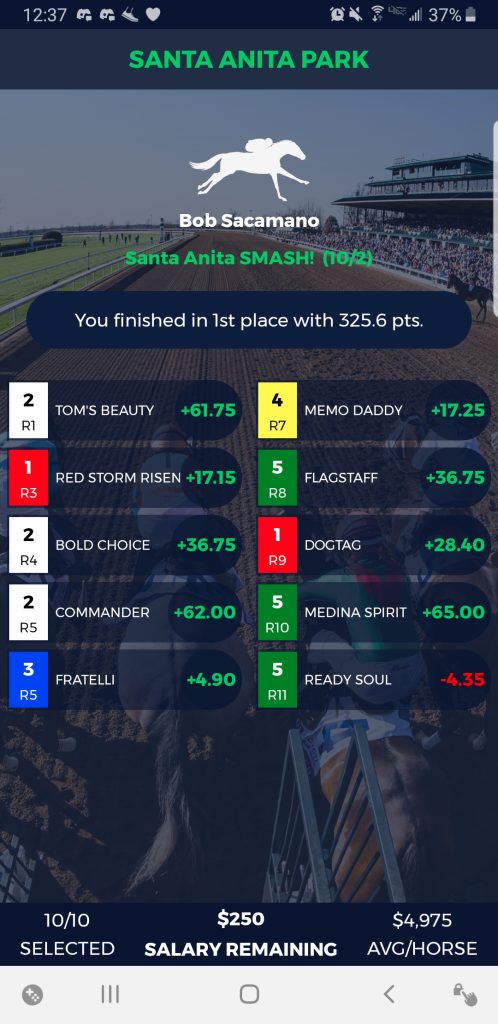 All time favorite racehorse.  Rachel Alexandra. I can't imagine we'll ever see a 3-year-old filly so thoroughly dominate her own age group, then beat older males in a grade 1 race in September ever again. I was there for her Woodward, and it remains the greatest sports moment I've ever seen live. It'll never be topped.
Any advice for new players? When it comes to StableDuel, I would recommend, if possible, not using more than two horses per race, and to use only one in a race whenever you can. By using multiple horses in a race, you're limiting the amount of points you can get, as it's unlikely that they'll finish in a dead heat.
I'd also advice waiting for the right contest and attacking it intensely, instead of playing every single contest that comes along. If you're investing $10 or $15 per day in StableDuel, for example, you're better off playing one $75 contest a week or one $150 contest every two weeks, and try to capitalize on your strong opinions.
What's one thing you would like to see StableDuel do to improve? I'd like to be able to see, after a contest closes, how many stables used a certain horse. It would be fun to see, at a glance, which horses you have to fade later in the contest.
What are you looking forward to, to close out the year? The Breeders' Cup, of course, the big stakes days at Laurel on Nov. 13, Nov. 27, and Dec. 26, and the start of the Turfway Park season.
Fun fact about yourself! I've been to 33 different pari-mutuel racetracks, and have called a race at three of them.
John recently won the Santa Anita SMASH and brought home $3,300