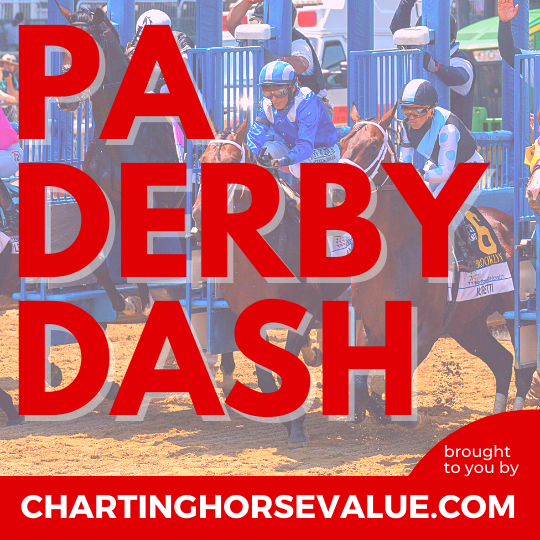 Saturday 9/25 is Parx's biggest day with two G3's, one G2 and two G1's!
The popular horses who have been the talk of 2021 are all in attendance: Midnight Bourbon, Jackie's Warrior, Math Wizard, and Hot Rod Charlie!
This might be a chalky day but some of those make for an interesting StableDuel playout.
We've teamed up with ChartingHorseValue.com to find some great value buys so you can strategize the best stable possible for the Big Game! Get in the $12,500 Guaranteed ChartingHorseValue.com PA Derby Dash!
Horses to note:
Hot Rod Charlie 5-2 M/L $8,500 – Remember this guy? He's only run in the Haskell, the Belmont and the Derby never being out of the money. And he runs his heart out every. single. damn. time. The obvious favorite of the race but it isn't the first time he's the favorite and then comes up a little short.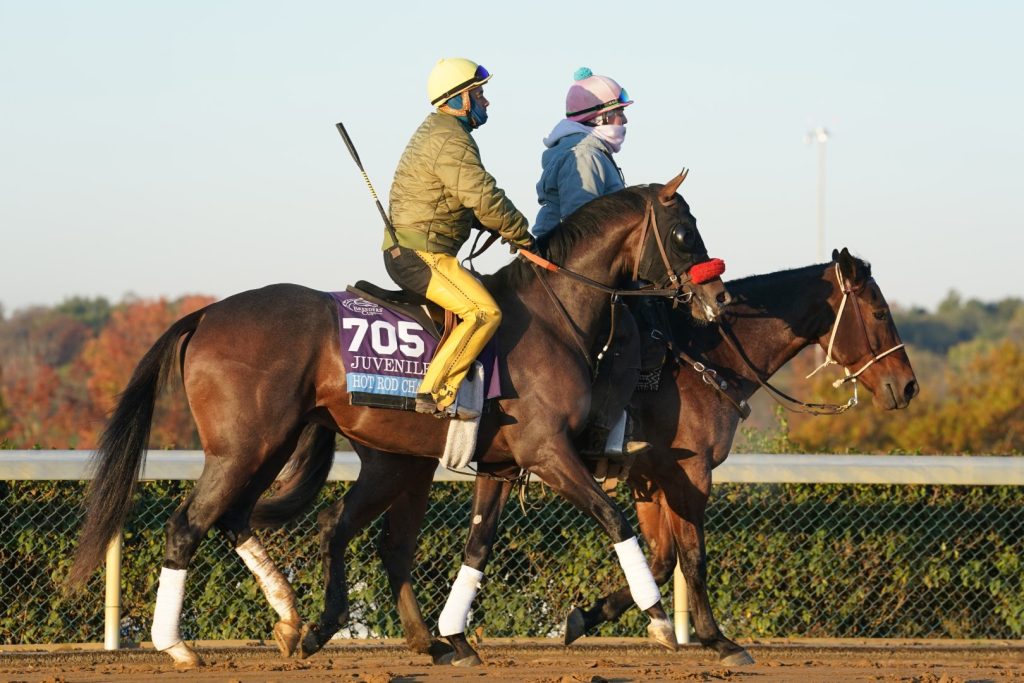 Midnight Bourbon 5-1 M/L $6000 This horse just can't catch a break it seems – last race was the G1 travers and finished 2nd only by a neck to Essential Quality. Santana rode him then and his back aboard for this one- if this horse stays 5-1 – there's some real value here to actually bet. Race before that he didn't get to show anything because he clipped heels and unseated his rider…. crazy stuff – thankfully all were okay.  Chartinghorsevalue.com rates him second to Hot Rod Charlie though– but value score is more.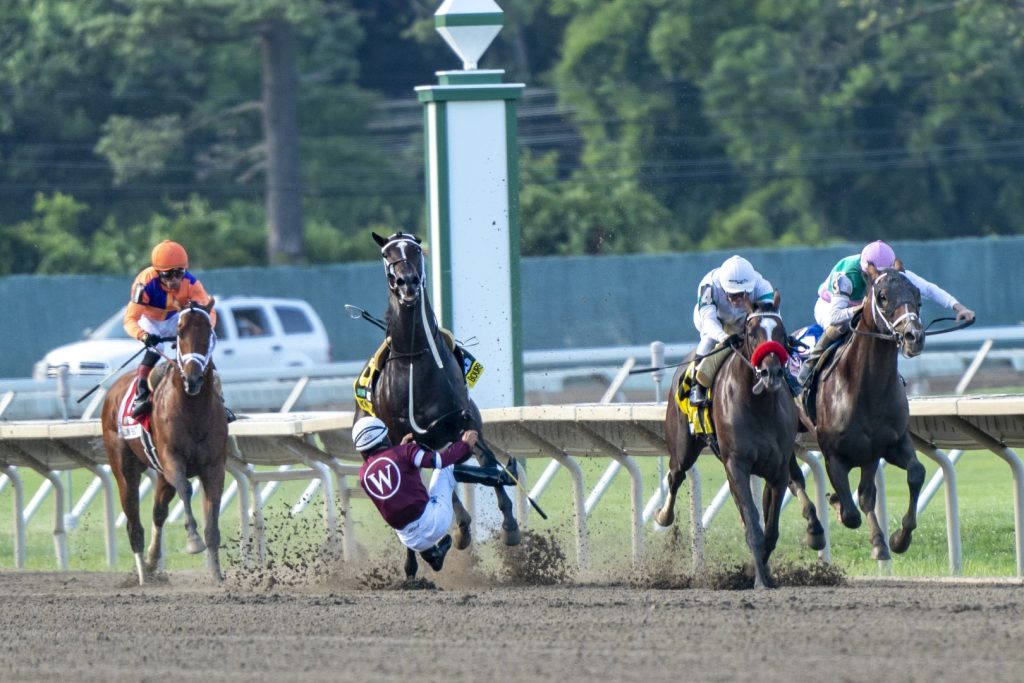 Clairier 2-1 M/L $9000  This filly has been running spectacularly and improving each time. 2nd last time out to Malathaat in the Alabama Stakes – she's up against easier competition here and has shown nothing but the goods all year. Chartinghorsevalue.com rates her at the top as well.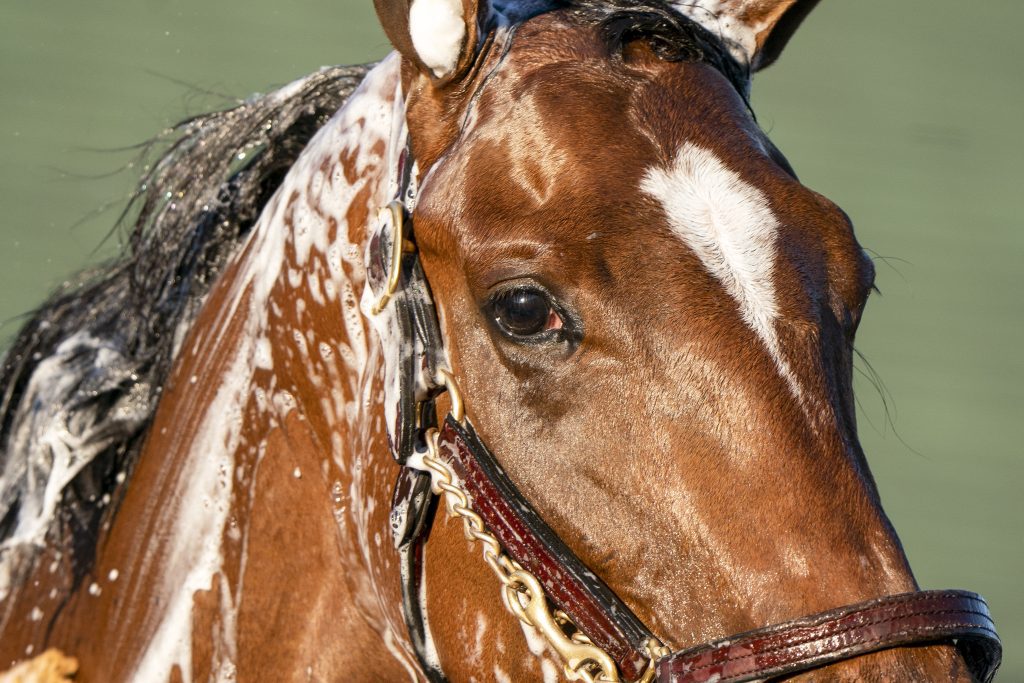 Jackie's Warrior 4/5 M/L $11,000 He's expensive AF but could be worth it as compared to his competitors he's pretty much the KING of the bunch. Running three digit speed figures with his last two races putting him in the Winner's Circle. Loved by many and you'll see that in his price and probably stable picks.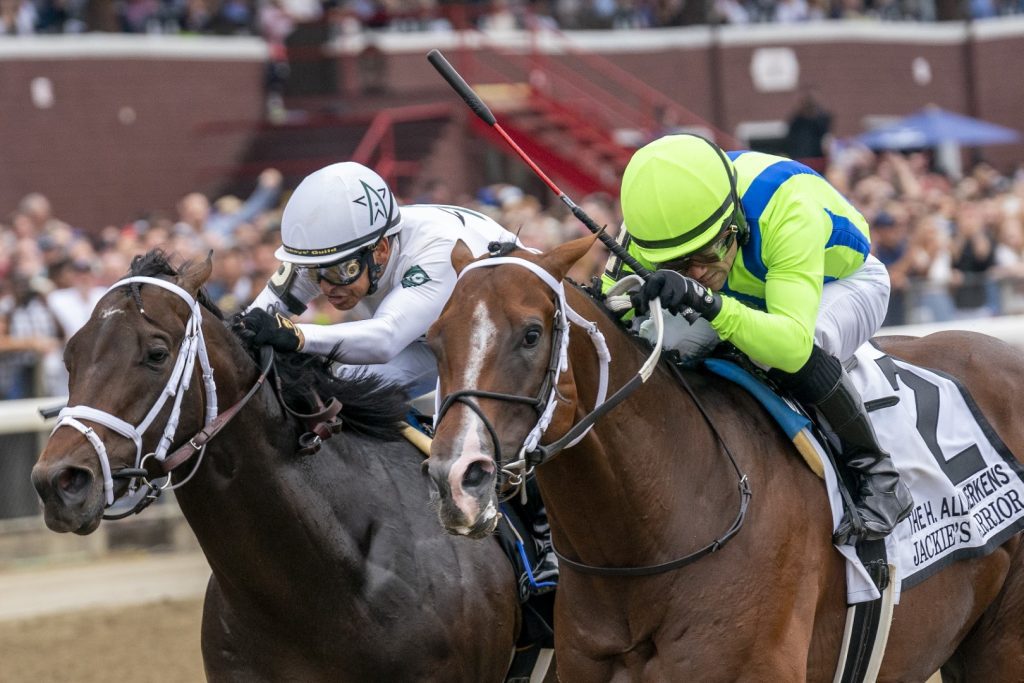 See the Chartinghorsevalue.com for races 11 and 12 below — get the full FREE chart RIGHT HERE! Learn what's what by watching the Youtube video