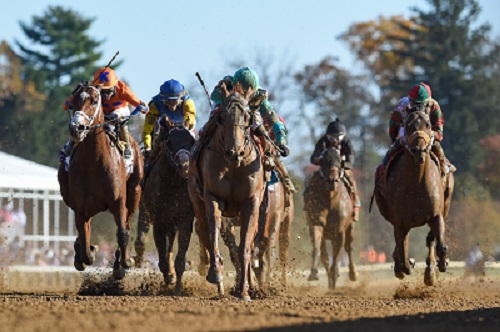 StableDuel Value Plays for Friday June 2nd at Penn National.
Friday night we shift our focus to the $400,000 G2 Penn Mile night at Penn National. A fun night of racing in the StableDuel app kicks off at 5:00pm ET. An exciting 11 race card that includes SIX stakes races, four on the turf are bringing horses in from all over the place. Pletcher's MAJOR DUDE and Delacour's Candidate take on a strong group of PA Breds in the feature for 3yo's on the turf.
Think a hometown hero will win the big race? Or one of the outsiders coming in to grab the prize money?
Either way, you've got to build your strategy with a vengance in order to bring home the top spot of $550. You can enter up to three stables – and you should start building those stables NOW. Game locks at 5:00pm ET.
Want more data to choose your picks? The great folks at Penn Horse Racing is sharing FREE Past Performances for the big night. Join their WAGER WARRIORS email list so you don't miss out on any of their FREE PP's (including free Harness everyday!)
Here's some VALUE PICKS from Gino Buccola to help start your stables:
4th race #7 Crisper (10-1) ML, $1,000 StableDuel price
His overall turf form is very good and he enters this race making his 1st start as a four-year-old.
There could be some built-in maturity and development with her now. This barn is very capable
of winning off this type of layoff  and this particular runner actually broke his maiden off a similar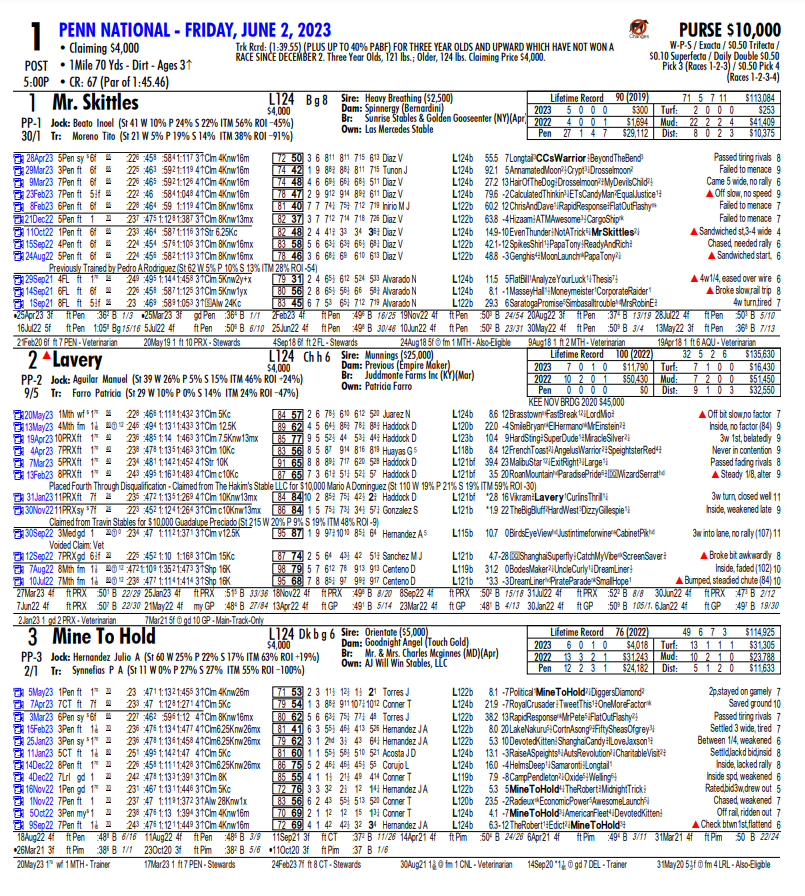 layoff of about 5 plus months in early 2022. His late running style should play well in this field
with a lot of early speed signed on.
5th Race #8 Selenaia (10-1) ML, $1,000 StableDuel price
This filly has been very impressive in her last 2 turf starts. If we can excuse her debut race
where she just didn't have the best of trips at Saratoga, the last 2 show she has a lot of ability.
She overcame early traffic trouble in her last start and was full of run with nowhere to go. When
she got a nice opening she exploded. She actually was geared down late. She's in great hands
with this barn and she will make her 2nd start of the year, upside.
8th race #5 Simply Stated (10-1) ML, $1,000 StableDuel price
This filly beat open company in her career debut back in August. Then in her 2nd start she
faced the boys and again open company and was a very good 2nd that day. That was on May
6th and it was her 1st start since August, so she has every right to take a big step forward 2nd
off the long layoff. She moves back in with fillies and she's in with Pennsylvania bred runners.
Well spotted.