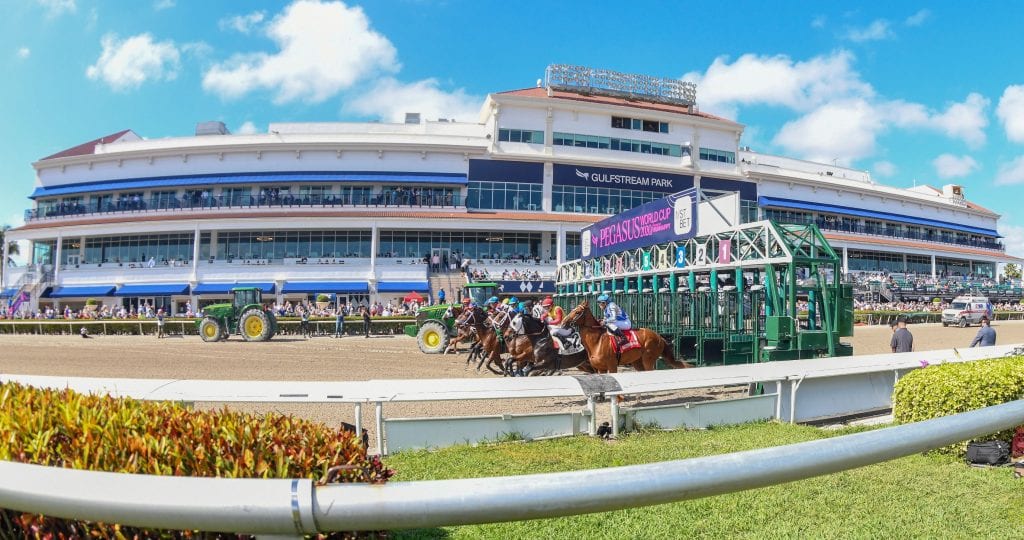 This Saturday the $3M Pegasus World Cup is run with headlining horses such as Cyberknife, White Abbario and Art Collector. A super competitive race card deserves a super competitive contest so StableDuel will offer a $10,000 contest for a $50 entry.
13 total races will provide an interesting challenge to many StableDuel players who are used to picking a horse in every race and/or having to double up in some. In this contest they will have to sit at two of the races out which will offer up a very diverse leaderboard. Moreover, the diverse set of odds in each of the races will have those SD minds working to find morning-lines that don't represent the true value of the horse…
Need some guidance on choosing a few horses to start with? We asked Gino Buccola to provide a few of his interesting picks with their prices and reasons:
Long shots
Race 13 #8 Get Her Number (15-1) $500 SD
Is in really nice form right now and projects to get the type of trip that should really work out well in this race. We have a question of if he can get this distance but he should be in the right spot at a great price.
Race 12 #3 Atone (12-1) $750 SD
This race does not seem to have that much speed on paper this guy could get a really nice trip being forwardly placed in here. Expect him to be sitting close throughout, and should give you a really nice run for your money at a good price.
Value Picks
Race 2 #8 Bourbon Reserve (6-1) $ 5,000 SD
The wide trip hurt him in his debut but he did show some ability and has worked well since that race. Gets lasix for the 1st time and is a major player.
Race 3 #10 Marwad (5-1) ML $ 6,000 SD
Lightly raced and improving, he's never run a bad race. If he takes another step forward he should be right there with this group. He looks like the type of horse who can run all day in distance should be no problem for him.
Race 10 #9 Endorsed (5-1) ML $6,000 SD
In a race that looks to have a good amount of early speed on paper, endorsed should carve out a nice spot just behind that early pace. He has a versatility to him and hes run well at gulfstream park.
Higher Prices
Race 5 #4 Axthelm (4-1) $7,000 SD
His turf form is very good and he returns to the grass today. The October 29th race at keeneland has come back very strong and his last 2 turf races would stack up nicely against this group.  I have no problem spending up for him.