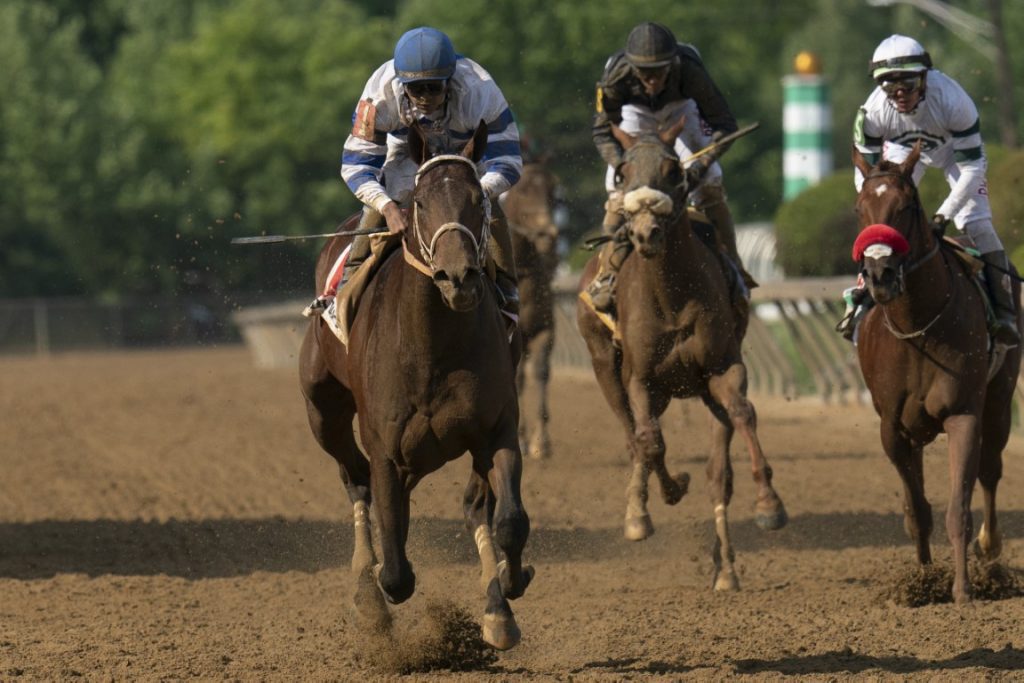 How are payouts calculated?
StableDuel payouts vary based on the buy-in and the size of the pool at the time that the game locks.
If your stable finishes in one of these top positions that receives a payout, you will be alerted by a "Congratulations! You won!" message when the game concludes.
You will find your payout posted to your account by the end of the current day (Eastern Time). Please note that contests ending after 10pm ET may not be paid out until the following morning.
Payouts for Current Games
Payouts for current games are listed below. Prior to the game locking, payouts are estimated based on the game's guarantee. Estimates are always subject to change, and payouts are in StableDuel's sole discretion.
————————————-
MONDAY 2/6
Parx $10
| | |
| --- | --- |
| 1 | $250 |
| 2 | $150 |
| 3 | $100 |
| 4 | $85 |
| 5 | $60 |
| 6 | $40 |
| 7 | $35 |
| 8 | $30 |
| 9 | $25 |
| 10 | $25 |
| 11 – 20 | $20 |
Parx FREE RIDE
| | |
| --- | --- |
| 1 | $30 |
| 2 | $20 |
| 3 | $10 |
| 4 | $8 |
| 5 | $7 |
| 6 – 10 | $5 |
Mahoning Valley $40 DOUBLE UP
| | |
| --- | --- |
| Approx. 40% of stables | $80 |
Mahoning Valley $5
| | |
| --- | --- |
| 1 | $65 |
| 2 | $55 |
| 3 | $40 |
| 4 | $20 |
| 5 | $15 |
| 6 | $15 |
| 7 – 15 | $10 |
————————————-
TUESDAY 2/7
Parx $15
| | |
| --- | --- |
| 1 | $375 |
| 2 | $250 |
| 3 | $150 |
| 4 | $100 |
| 5 | $75 |
| 6 | $70 |
| 7 | $60 |
| 8 | $50 |
| 9 | $40 |
| 10 – 20 | $30 |
Parx $100 DOUBLE UP
| | |
| --- | --- |
| Approx. 40% of stables | $200 |
Parx FREE RIDE
| | |
| --- | --- |
| 1 | $30 |
| 2 | $20 |
| 3 | $10 |
| 4 | $8 |
| 5 | $7 |
| 6 – 10 | $5 |
Mahoning Valley $50 DOUBLE UP
| | |
| --- | --- |
| Approx. 40% of stables | $100 |
————————————-