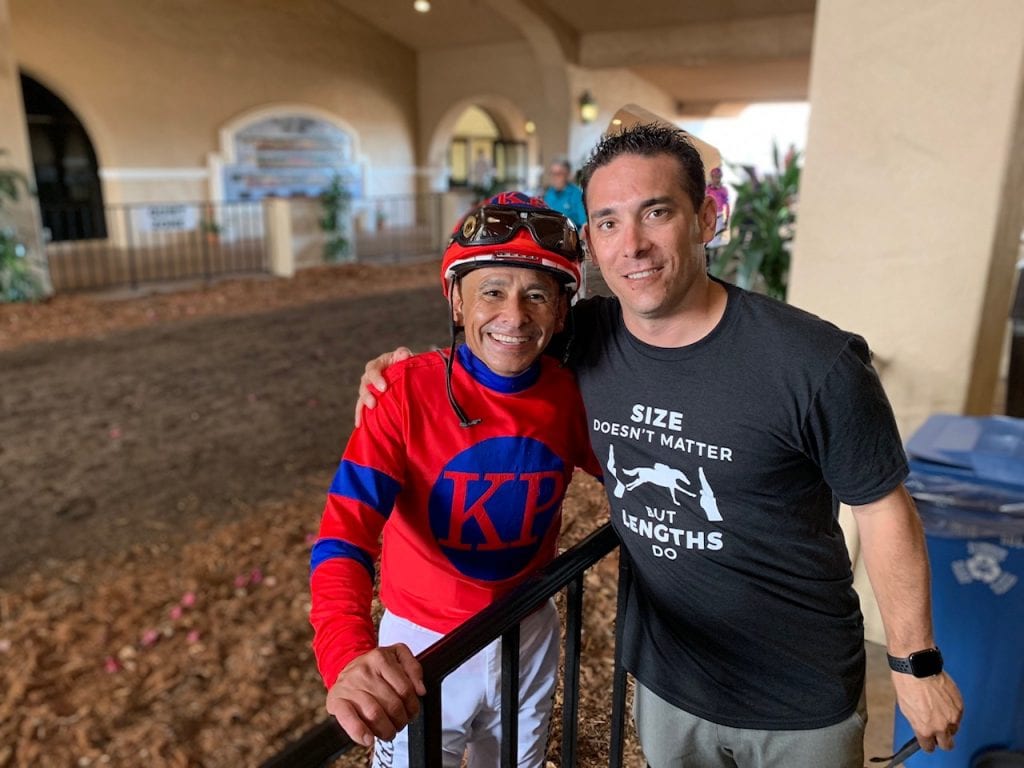 Sean Alvarez played the StableDuel early 'test' contests and has been along with us on twitter from what feels like the beginning. A frequent player of horse racing contests all over the world, we asked him to share his strategy for putting a stable together:
Playing in contests and more importantly, playing well in contests, is due in large part to not only your handicapping, but also your strategy. It is important to read through the rules and guidelines within a contest that you are playing in and StableDuel contests are no different. Rather than selecting a horse in each race, you are given a "Salary Cap" to choose 10 horses that will fill your "Stable." You may even select numerous horses in the same race.
While this format, selecting 10 horses rather than a horse in each race is different from most contests, my strategy for building a stable is no different from my strategy in other contests. The first thing I look for after handicapping the sequence is my strongest opinion. Once I've done that, the next step is where my strategy for StableDuel differs from other contests. In other contests, I am looking for my strongest opinion where I can find value in the sequence and separate myself from the rest of the competitors. In a StableDuel contest, the horse's odds are irrelevant in how points are awarded and all that matters is how many lengths the horse won by. Winning races and the margin that your horses win those races by is how you separate yourself from the competition in StableDuel contests.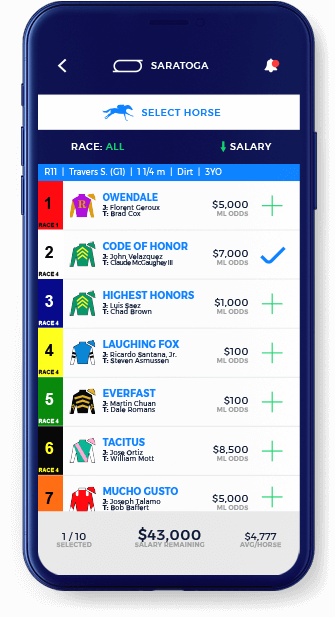 After I begin building my "Stable" around my strongest opinions, I then look for horses that are competitive at the current level of the race. This is really where strategy and bankroll management come into play for your "Stable." While trying to select the winner of each race seems like a solid strategy, keep in mind that most of your selections in this category will deplete your "Stable Bankroll" and leave you out of money for the remaining selections. Within this category of my selections, I try to focus on horses who are consistent and do not have "bad" races often. As long as your horse remains close to the finish, even without winning, you will continue to tally points in the contest. When using the StableDuel app and looking through the PP's, each horse will be assigned a "Risk" of low, medium, and high.
As I come down to my final 2-3 selections for my "Stable" I feel like this is where the contest is won or lost. When I get down to these selections, my "Stable Bankroll" has been brought to a pretty low amount and I still have a few selections to choose. Where this becomes important and my main goal in this selection process is that I do not want to lose any points if I can help it. While you still get points if your horse finishes up to 5th place, you begin to lose a point for each length that your horse loses by. I would love to be able to select my strongest opinion, but the reality is that I am just looking for a lower priced horse that can be competitive in the current race to fill out the rest of my "Stable". The other thing to keep in mind are races where you think there is a chance that a horse will win by a large margin. To stay within your "Stable Bankroll", you will need to not only make decisions based on your strongest opinion in the race card, but also passing the race can also be helpful if you do not hold a strong opinion. I would rather have two choices in a race rather than play a longshot in a field where I can see a large margin of victory by a short priced horse that I cannot afford to add into my "Stable".
The most important thing to keep in mind is that contests are meant to be a fun and different way to play the races, as opposed to traditional wagering. Invite your friends, talk about your strategies and watch the races together. There is no right or wrong way to play in these contests and they are beginner friendly to those who maybe don't understand the odds and actual wagering. So grab a few friends or simply just sign up for a contest that interests you, build your "Stable" then sit back and enjoy the races.
Follow Sean on Twitter: @smoothturn2