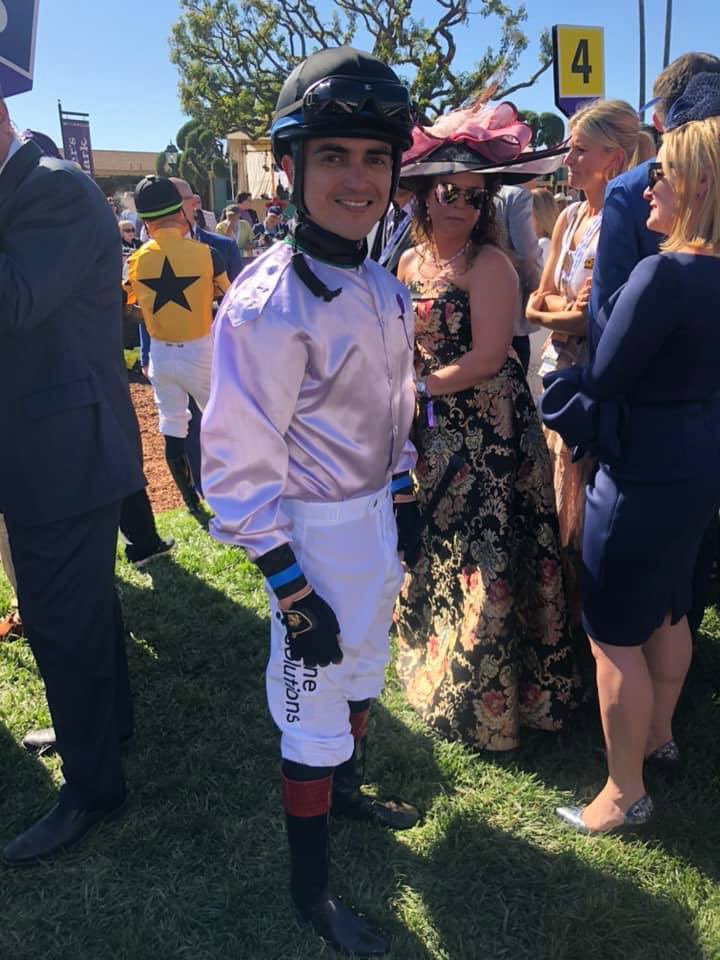 Tragic news has struck the horse racing industry with the untimely death of jockey Miguel Mena. Father of two beautiful daughters and a loving wife, Miguel was not only a talented jockey but a wonderful father, husband, and friend to so many.
StableDuel will offer a CHARITY MATCH this Thursday within the app at Del Mar Racetrack. ALL of the entries will be donated to Miguel's family to help them through this terrible time.
"One thing the horse industry has always shown is that through hard times, we all come together to help our own. I am excited for StableDuel to be a part of that and even though it won't be much in the scheme of things, we just hope to show support in anyway we can." -Bri Mott, StableDuel's Director of Marketing
The contest will lock at first post and there will be no guarantee as the 'charity' pool will grow as the entries/donations grow and that amount will be donated. Entries will be $25 and there will be no limit on how many players can enter.
"I know a great group of players have won money within our app and I'm hoping they give back in a contest like this one with one or more entries (donations) for Miguel's family."
If you are new to the app, not to worry, click here to see HOW TO PLAY. 
If you have any questions at all, please email support@stableduel.com.
Miguel, a native of Peru, would have turned 35 on Sunday. He began is career as a jockey  in 2003 riding at Calder in Florida. Read more at the DRF website. 
Thank you to our StableDuel players as this was a suggestion from one of them. Thank you Tony.