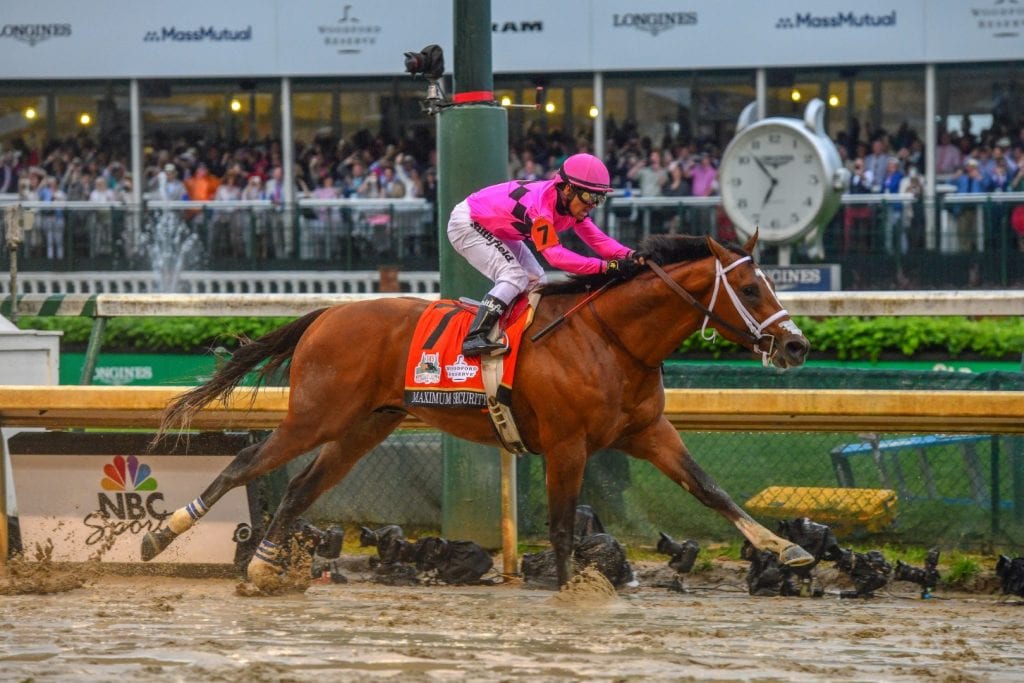 With 20 years of studying trainers' moves with racehorses and another 20 training them myself, I was a bit skeptical of Maximum Security when he burst onto the Kentucky Derby (G1) trail.  Nobody would blame me.  After all, he broke his maiden in a $16,000 claiming race and his workouts were better timed with a calendar than a stopwatch.
Being a Californian no doubt made it worse, as nearly every runner in the Golden State had a long string of works leading up to their debuts, many at six, seven and even eight furlongs, just to ensure they were dead fit to begin their racing careers. It wasn't until moving East that I observed trainers running horses off abbreviated tabs of short works with excellent success. I had discovered another way of doing things.
Still, if I was going to bet a horse in the mile and a quarter Derby, I wanted one who could work six furlongs in 1:12 and seven-eighths in 1:25, not a half-mile in :54 and another in :52. My friend Bruno de Julio, a private clocker, tried to warn me. In the words of Hall of Fame trainer D. Wayne Lukas, he "saw the cat."  I saw a slug.
I was lucky enough to interview another Hall of Famer, Bill Mott, about Tacitus, a few weeks before the first Saturday of May 2019.  Bill did what most trainers do when they want to tout you a little. At the end of the session he said to us, "Don't forget about Country House. He's doing really well."
I've cashed some pretty nice tickets over the years with some of those last minute quotes.
So, ignoring Bruno, which I don't often do, I bet a little on Country House, basically winning the battle but losing the war.
Then, it hit the fan. Trainer Jason Servis was investigated and arrested by the FBI for bad tests.  In the process, he lost Maximum Security, who went to the farm in an owner imposed "rehab" to clear his system of illegal substances, be physically evaluated, and give him a little rest and relaxation. While all this is happening, owner Gary West announces his stable star will be transferred to his West Coast trainer, Bob Baffert.
I am skeptical again. Maximum Security has made a name for himself working like an ambulatory octogenarian who escaped from a rest home.  Now the son of New Year's Day is switching to a barn where the horses work like their tails are on fire. This doesn't seem like a great plan.
In his last three works for his old trainer, prior to the $20 million Saudi Cup (which he took over Midnight Bisou), Maximum Security worked a pair of halves in :54 and :52 2/5 and a "blistering" three-eighths in :40 4/5. Those breezes were in February.
Fast forward to June 1, when Baffert chose to work his new acquisition. The colt now goes a half-mile in :49 2/5 at Santa Anita, seemingly unsure of himself and not looking very smooth. Six days later, another half. This time in :48 4/5, very similar to the previous work, and I am unimpressed. Another six days between, but five furlongs this time, in 1:00 4/5. At least we are approaching 12-second furlongs.
With a week in between, Maximum Security pops off with three-quarters in 1:12 2/5 and a week after that, another six furlongs in the exact same time. Only this time, it is the "best of the morning." The Silver Fox magic is beginning to happen.
He then goes seven furlongs in 1:25 2/5 on the Fourth of July and a flashy :59 3/5 on July 11.  Now at Del Mar, Baffert has Maximum Security ready to roll in the San Diego Handicap (G2) scheduled for Saturday July 18th.
Quite possibly the most star-crossed Thoroughbred of all-time is probably more ready to go than ever, but suddenly more obstacles present themselves.  Fifteen jockeys are infected with Covid-19, Del Mar cancels the races for the weekend, and Max is left with nothing to do and nowhere to go.  Baffert works him again on what was to be race day Saturday, just so he doesn't have to say, "I wish I had another work in him" during his post-race interview (they give that line to you in Saratoga Springs as a Hall of Fame parting gift), and they wait for the signal that races will return.
So here we are.  The race has been rescheduled for this Saturday and Maximum Security is as fit as Baffert can make him.  "He couldn't blow out a match," and Bob "wouldn't trade places with anybody."
I'm not skeptical anymore. To paraphrase the great jockey's agent Ronald T. Anderson, "I think he'll win from here to Red Tracton's parking lot."  It's going to be a great weekend at Del Mar.
Maximum Security is entered in the San Diego Handicap (G2) Saturday at Del Mar leaving the 5 hole going 1 1/16 miles on the dirt. StableDuel has a two contests offered on the day — will you have him in your stable? #PlayRaceWin
Written By Jude Feld 7/23/2020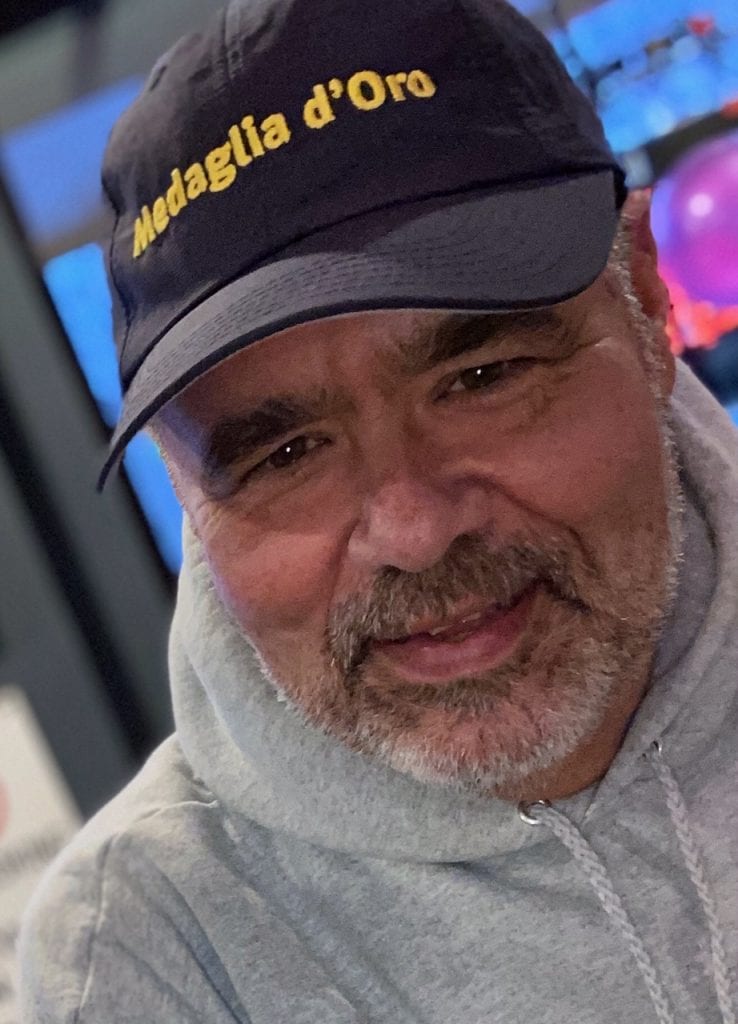 Jude Feld is a longtime horseplayer who has dabbled in all things racing from training, simulcast operations, broadcasting, and writing. With three Eclipse Awards under his belt, he's thankful to have the type of credibility that funds his degenerate lifestyle of betting the ponies and playing StableDuel games. Thankfully StableDuel roped him in to give some insight on building a successful stable and picking some winners to bet on the side.
Follow Jude on twitter at @racehorsereport