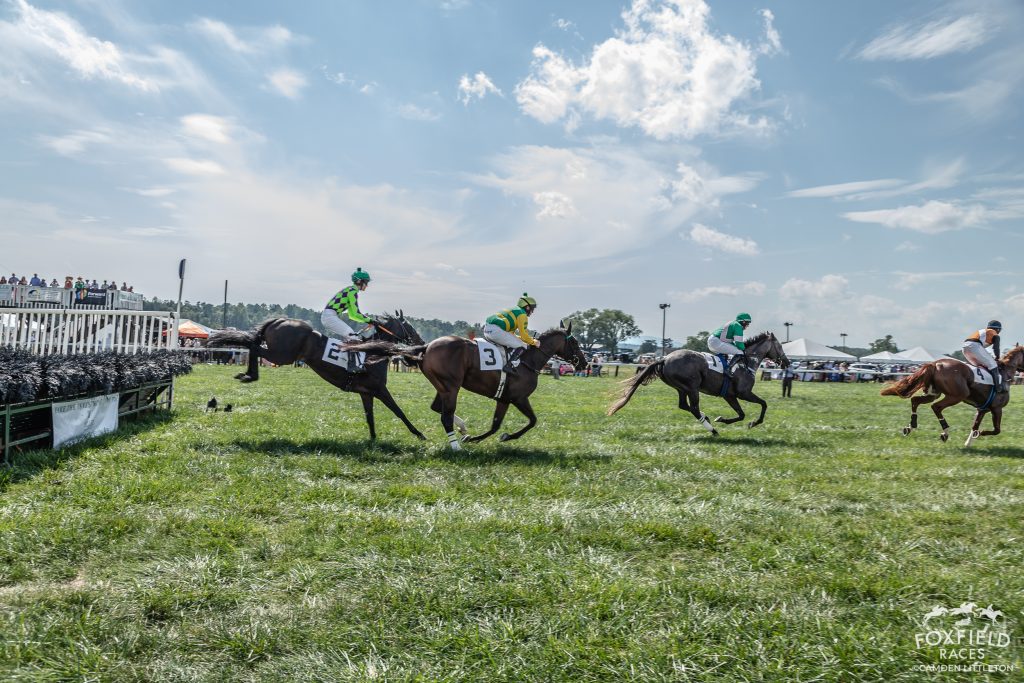 The weather is getting cooler and the leaves are changing, it can only mean one thing for fans of horse racing: steeplechase fall season is here! With anticipation building, let's dive into the heart-pounding world of steeplechase racing and explore what this upcoming season has in store for enthusiasts and newcomers alike.
A Unique Racing Experience
Steeplechase racing is a distinct form of horse racing that distinguishes itself from the more conventional flat racing. What sets it apart is the inclusion of various obstacles that horses and jockeys must navigate, adding an extra layer of excitement and unpredictability to the races.
Traditionally, steeplechase courses include hurdles and water jumps and span for MILES, challenging both the speed, endurance and agility of the competing horses. These obstacles can be a make-or-break factor, as one misstep could cost a horse the race. This thrilling combination of speed, strategy, and athleticism makes steeplechase racing a must-see sport for racing aficionados.
The Prestigious Events
The National Steeplechase Association has set its schedule and will conducting races beginning this weekend in Charlottesville, VA with the Foxfield Races. The StableDuel team will be on site handing out tee's and sharing all the fun on our social media channels. Next events you can play with StableDuel is the Virginia Fall Races on October 14th and the exciting Montpelier Races November 4th. Check out the full NSA schedule RIGHT HERE. 
The Social Experience
Beyond the thrilling races themselves, steeplechase season is also a time for social gatherings and fashion-forward spectacles. Attendees often don their best attire, including elegant hats and dresses for women and dapper suits for men, or they take on the more traditional 'hunt' attire with plaid sports coats and leather hats.  Tailgate parties, picnics, and the general festive atmosphere make steeplechase events an excellent opportunity for friends and family to come together and enjoy a day of racing and entertainment.
Conclusion
As the upcoming steeplechase season draws near, racing enthusiasts and newcomers alike have much to look forward to. The thrill of watching horses and jockeys conquer challenging obstacles, the prestige of legendary events, and the opportunity to witness rising stars in the sport all combine to make steeplechase racing a highlight of the sporting calendar.
So, whether you're a seasoned steeplechase aficionado or a newcomer eager to experience the excitement for the first time, get ready to leap into the action, as the upcoming season promises to deliver unforgettable moments and showcase the true spirit of steeplechase racing.
Come out and watch in person or watch from home in the StableDuel app while playing along FOR FREE! Doesn't get much easier than that…