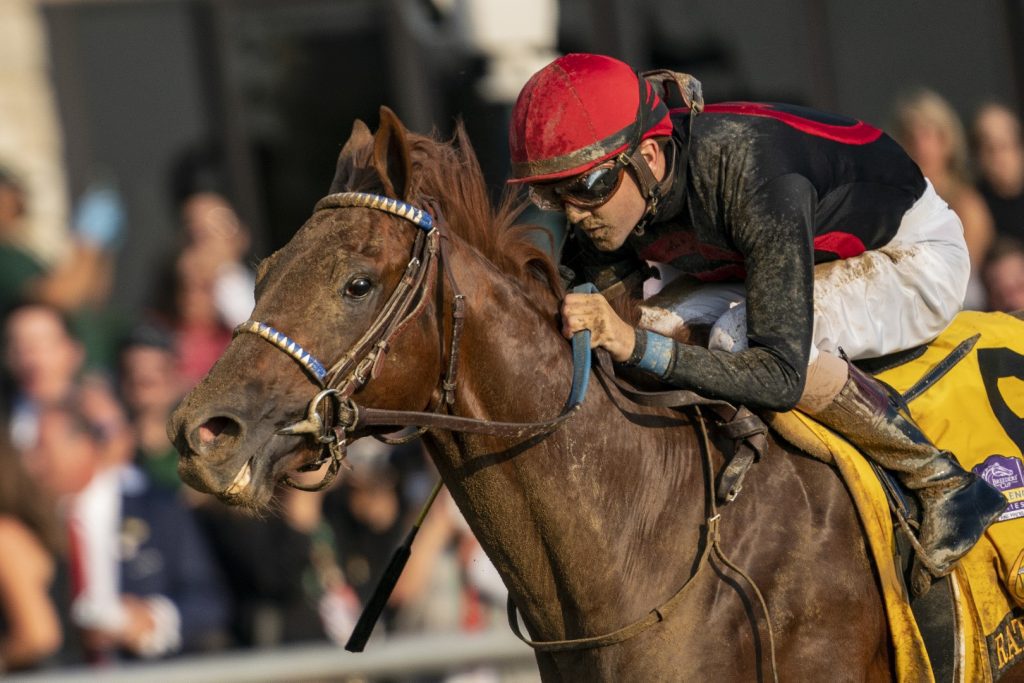 Horses to Pay Attention to in the The Fountain of Yootz Stakes
I went through the past performances for the twelve immature and lightly raced three-year-old's all competing to get points to the big dance in May, and I have to say I am somewhat underwhelmed.
Half of the field has never raced outside of Florida. But these early prep races always look like this.  Owners and trainers trying to take a shot and hope they can catch lightning in a bottle. Such dreamers! Well, with that being said, I love to gamble and so I have three horses I like for this race:
Rattle N Roll – Big fan! I think this horse is tough, he's like Tyson, he gets bumped, squeezed pinched and still finds a way through to come out on top! McPeek is loaded right now with talent in multiple divisions. Two concerns I have is this is not a front running speed horse, and we all know how GP can play sometimes and coming off an almost 5-month layoff is never easy, but McPeek can get a horse ready.  Keep in mind this horse is a Grade 1 winner at two and beat the horse most people consider the division leader, Classic Causeway!  He has the breeding, he has the connections, I expect this horse to run a big race on Saturday.
2. Emmanuel – This horse throws down bullet work after bullet work for the master Todd Pletcher. He is lightly raced, which doesn't bother me because Sir Todd gets them right when they need to be right. Both of his races were won going away and handily. This is a front running horse who likes to make the lead and then settle.  That might be a different story in this race. He seems to be on somewhat of an "Always Dreaming" derby path.  My biggest question mark is who has he beat?
3. Simplification – A horse that has never raced outside of Florida, can't blame him. The weather everywhere else sucks. He has some of the highest and most consistent Beyers in the field.  Also, another horse that likes to be forwardly placed.  He seems to be a horse that shows up, might not win it, but hes there.  Jose Ortiz getting the mount over my favorite jockey (Javier Castellano) shows there is some buzz.  I never like seeing my guy lose a mount, but Jose is one of the best.  This horse certainly has the pedigree to get the distance and being by red hot sire Not This Time hes got to be somewhere up there.
Let's just all be grateful that we have some awesome racing coast to coast this weekend.  Make sure and get in the "Fountain of Funds" game on the StableDuel APP! $25,000 up for grabs with $7,000 going to first.  The game locks at 12:10 ET so wake up, eat your Wheaties put your big boy/girl pants on and lets get duffel bags worth of cash! Good Luck!
-Chris Brothers