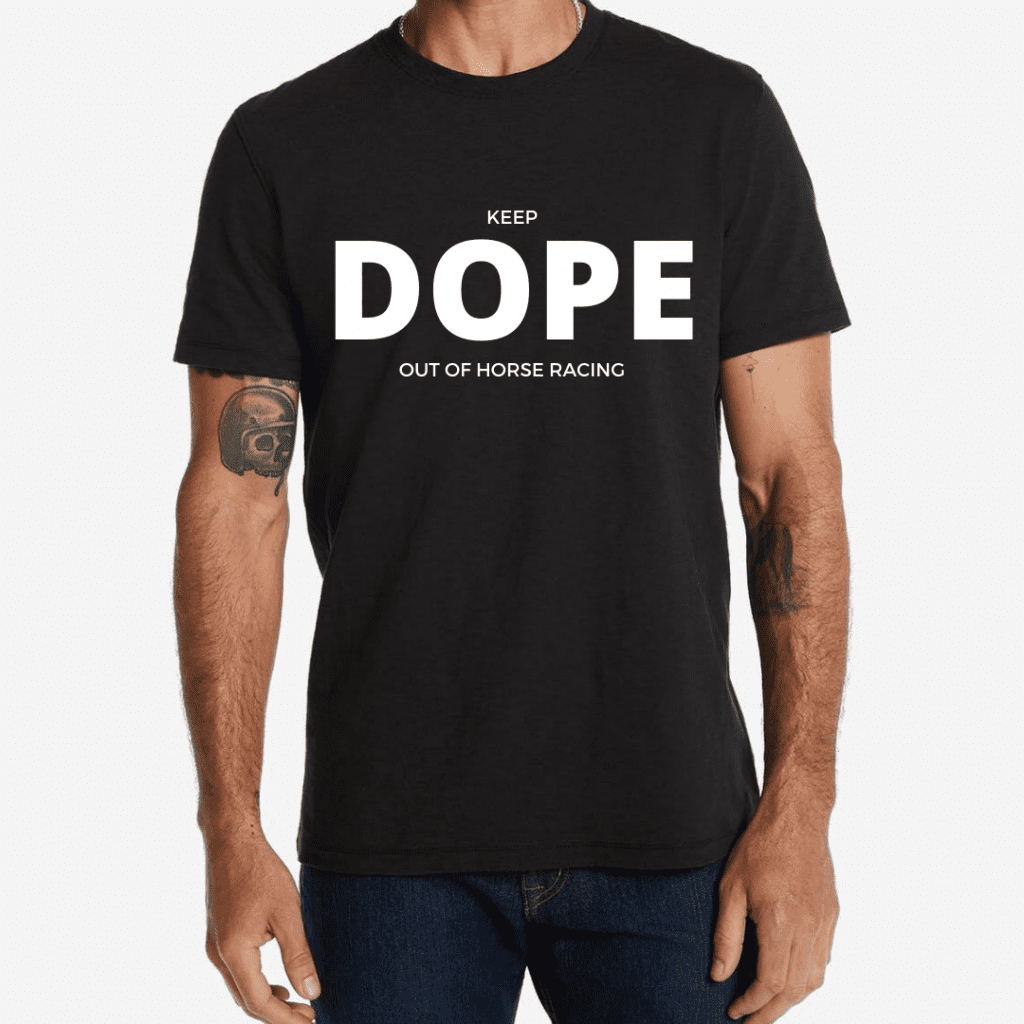 Now more than ever eyes are on horse racing…but not necessarily for the right reasons.
StableDuel has teamed up with the degens at DegenNation to do an exclusive swag drop with a great initiative ahead of the Preakness Stakes.
The exclusive 'DOPE' shirts won't be available for sale (yet) but will be given to StableDuel players with multiple entries in the $20K Preakness Stakes Challenge.
Any StableDuel player with 5 entries will be gifted a t-shirt and 10 entries will get a sweatshirt.
StableDuel has a goal of getting the prize pool up to $100,000 which would have the winning stable walking away with over $40,000 in hand!
"We all love the horse racing industry and we want it to prosper. As fans, owners, breeders, and gamblers, we all have financial stakes in the sport and want a fair playing field for all and nothing but the best care for our equine athletes," said Bri Mott.  "We have faith that our industry will continue to make strides to ensure that."