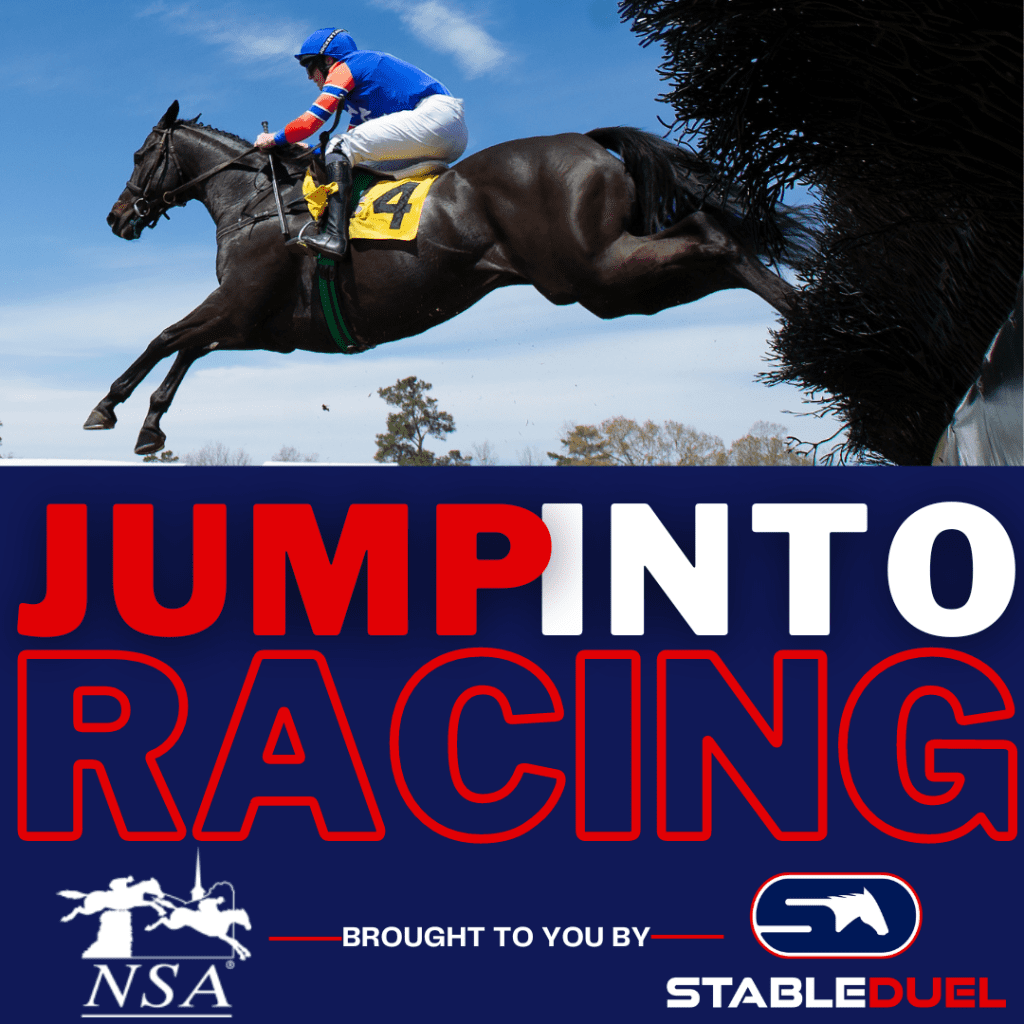 Jump Into Racing with a series of 7 Steeplechase events between April 15th and May 7th – each with a FREE TO PLAY Contest offering  $2000 Prize Pool – totaling $14,000!
For each of the following meets, get in on the action in the StableDuel app! Each event will offer a FREE TO PLAY contest with a $2000 prize pool!
Contests will be loaded Wednesday or Thursday prior to the event and players can select their stables using the SD Horse Details screens. Tune into the 'Jump Into Racing' Livestream hosted by Bri Mott and USASteeplechase's Steve Coxon with guests from the steeplechase industry. Want more in depth analysis of the horses? Listen to Megan Connolly's handicapping guide launching Thursday/Friday of each week covering every meet and every race.

Contest Schedule:
April 29th

Foxfield |Charlottesville, VA| TICKETS
Download the App –> Create Your Account –> Choose the FREE TO PLAY GAME and Select Your Horses –> Play. Race. WIN!
Prize Payouts :
| | |
| --- | --- |
| 1 | $500 |
| 2 | $250 |
| 3 | $200 |
| 4 | $150 |
| 5 | $100 |
| 6 | $80 |
| 7 | $70 |
| 8 | $60 |
| 9 | $55 |
| 10 | $55 |
| 11 | $50 |
| 12 | $50 |
| 13 | $50 |
| 14 | $50 |
| 15 | $30 |
| 16 | $25 |
| 17 | $25 |
| 18 | $25 |
| 19 | $25 |
| 20 | $25 |
| 21 | $25 |
| 22 | $25 |
| 23 | $25 |
| 24 | $25 |
| 25 | $25 |