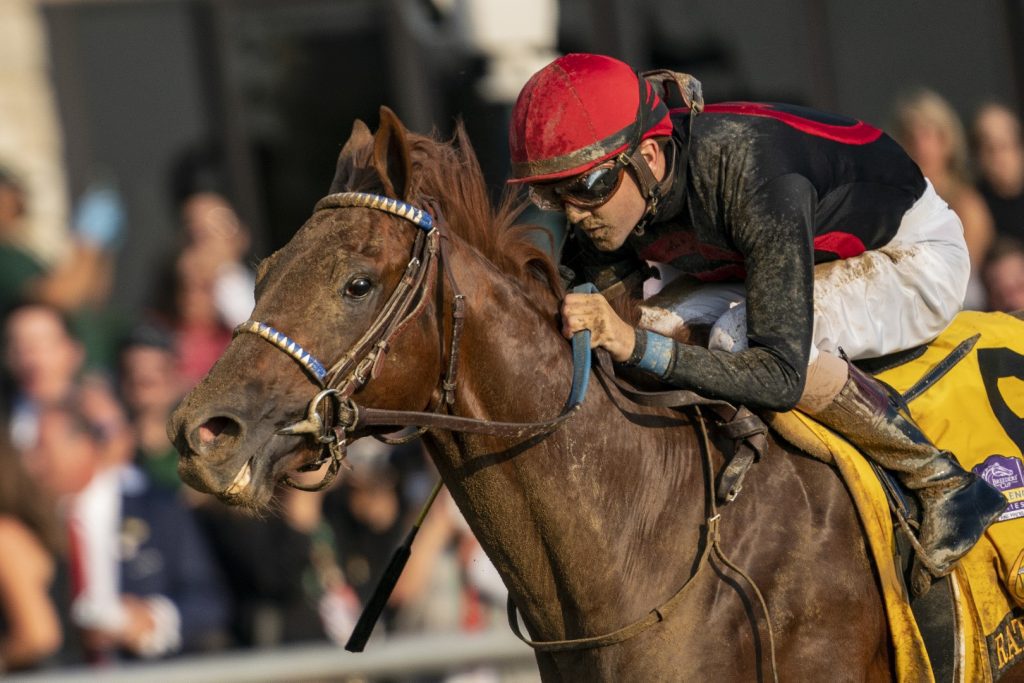 Horseshoe Indianapolis Saturday July 8th
5th race #7 Crickenberger (6-1) ML, $5,000 StableDuel
This filly has run two really good races in her 2 turf starts. The only problem is in those races
she caught lone speed winners, so she had to settle for minor awards. In this field it looks like
there are a ton of early pace players in it and she should get a much better setup. She'll make
the third start of her form cycle and she will come closing.
8th Race #1 Keystone Field (6-1) ML, $5,000 StableDuel
Just put a line through his Turf race two starts back, and his recent form looks really good. He's
faced some very nice horses at the Graded Stakes level and he won't face anyone that tough in
here. He should save ground nicely from the inside. Major player.
10th Race #1 Princess Theorem (8-1) ML, $3,000 StableDuel.
This mare ran much better than looks last time out when she was probably second best and she
just faded very late to finish 4th. The two horses who passed her last both came next to win
their next start, so she exited a very live race. With 5 straight good efforts she should be very
tough in here.
12th #8 Cagliostro (8-1) ML, $3,000 StableDuel
Didn't run that well in the Louisiana Derby after he broke through the gate before the start. So
he had a few months off and came back in early June with a really good second place finish at
Churchill. Now he will go second off the short break and he fits very well with this group. Should
sit midpack and with a lot of upside he makes sense.
Good luck on Saturday!!!