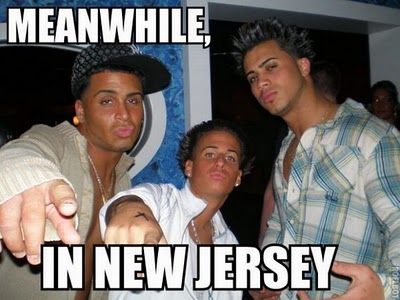 Tattoos. Fake tans. Gaudy jewelry. Body spray. Belly chains. We're talking about Jersey! Noo Joisey! The Dirty Joiz! StableDuel is going down the shore (which is a real expression, by the way) Saturday! We're going there in a big way and we want our players to join us and hit it big for the Haskell.
The Haskell Stakes is a grade 1 race for three-year-olds, contested on the dirt at the distance of 1 1/8 miles at Monmouth Park in Oceanport, New Jersey.  The purse? A cool $1 million. But, the Haskell wasn't always the Haskell. In fact, the Haskell has been know as the Monmouth Invitational Handicap (1968 to 1980), the Haskell Invitational Handicap (1981 to 2005) and the Haskell Invitational Stakes (2006 to 2019).
Incredibly, the Haskell, as we know it, was actually a different race entirely. In 1981, the Board of Directors of Monmouth Park switched the names of the Amory L. Haskell Handicap, which is now know as the Philip H. Iselin Handicap, with this race. Amory L. Haskell, who passed in 1966, was the former President and Chairman of Monmouth Park. Outside of a passion for racing and NJ politics, Haskell's business highlights included a tenure as vice-president of General Motors' export division and the founder of a highly-successful safety glass company.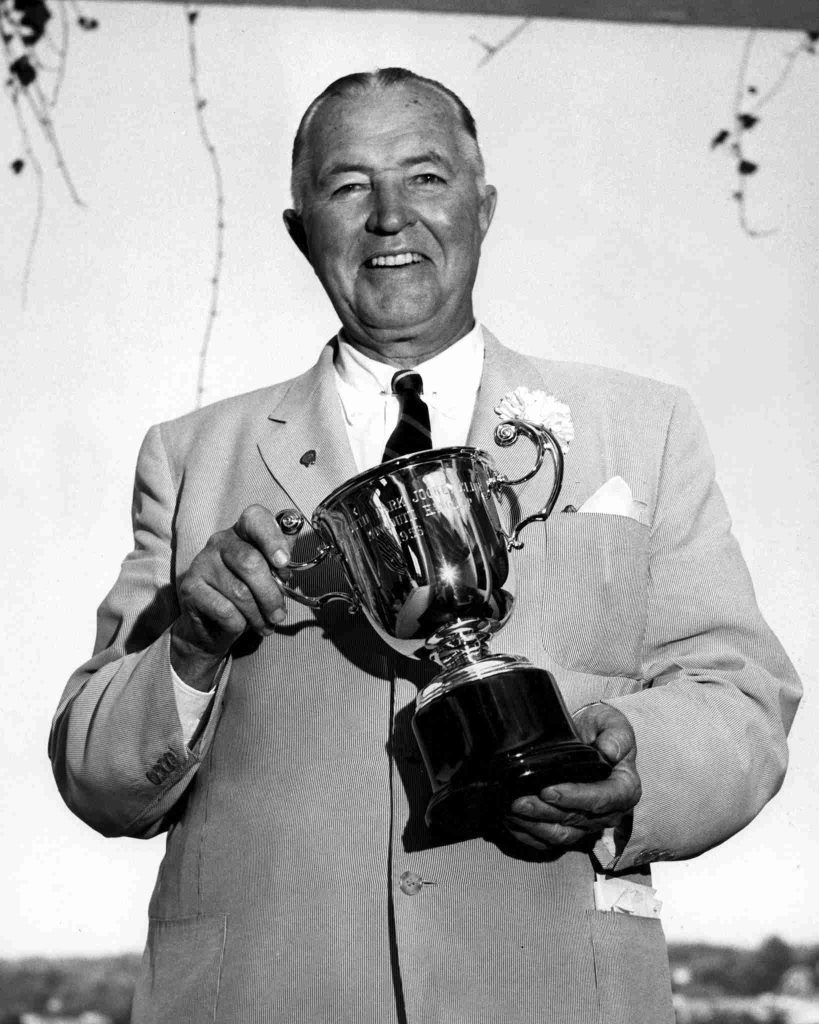 The Haskell purse has a rich history of its own. In 1997, the purse was elevated to $1 million, but then increased to $1.5 million in 2002, when Kentucky Derby and Preakness Stakes winner War Emblem ran and to $1.75 million in 2015, when Triple Crown winner American Pharoah ran.
Eleven Haskell winners have won the Eclipse Award for best 3-yo colt or filly: Wajima (1975), Holy Bull (1994), Serena's Song (1995), Skip Away (1996), Point Given (2001), War Emblem (2002), Big Brown (2008), Rachel Alexandra (2009), Lookin at Lucky (2010), American Pharoah (2015), Authentic (2020).
Five of those have also won Horse of the Year: Holy Bull (1994), Point Given (2001), Rachel Alexandra (2009), American Pharoah (2015), Authentic (2020).
In terms of trainers, Bob Baffert owns the Jersey shore fixture with an incredible 9 wins (2001, 2002, 2005, 2010, 2011, 2012, 2014, 2015, 2020).
On the rider side, there's a 3-way tie between Craig Perret, Martin Garcia and Mike Smith, who each have 3 wins.
But, let's not live in the past. There's a race to be run and an exciting field.
#
Horse
Trainer / Jockey
Last Start
1
Cyberknife
B. Cox
F. Geroux
2
Taiba
B. Baffert
M. Smith
3
One Time Willard
J. Stephens
P. Lopez

3rd, Mth AlwOC (7/15/2022-R4)

4
Howling Time
D. Romans
J. Talamo
5
King Of Hollywood
G. Sacco
N. Juarez
6
White Abarrio
S. Joseph, Jr.
J. Rosario

2nd, 2022 Ohio Derby (G3)

7
Jack Christopher
C. Brown
J. Ortiz

1st, 2022 Woody Stephens (G1)

8
Benevengo
J. Cruz
A. Rodriguez

1st, Mth AlwOC (6/24/2022-R8)
At first blush, the field isn't perhaps as strong as it could be, but real analysis shows that there are some intriguing entries and a lot can be learned about the top 3-year olds in the crop. The biggest name is Jack Christopher. Touted as Chad Brown's best Derby horse last year, he got a late start due to a shin injury, but has dominated his competition. He rolled to a 10-length win in the Woody Stephens Stakes on Belmont Stakes Day and posted a 108 Beyer figure. The question to be answered is distance.
The challenger is Taiba, the winner of the Santa Anita Derby. Back under the supervision of Bob Baffert, the son of super stallion Gun Runner has a chance to redeem his 12th place finish in the Derby. In reality, he came to the Derby off 2 races, having faced a total of 11 horses – combined! – prior to the stampede that is the Run for the Roses.
The dark horse is the white horse – White Abarrio – a StableDuel office fave, who is coming off a strong 2nd to Tawny Port in the Ohio Derby.  White Abarrio earned a 106 Equibase Speed Figure in the Ohio Derby, more in line with his previous form, and the shape of the Haskell – with plenty of speed – could benefit his style (off-the-pace).
Another win contender is Cyberknife. He won the grade 1 Arkansas Derby and bounced back from a poor showing the Kentucky Derby to win the grade 3 Matt Winn Stakes. Trained by Brad Cox, who is red hot, and ridden by Florent Geroux, Cyberknife is another horse who, on paper, benefits from the projected pace scenario and potentially stalks the front runners.
Ultimately, from our perspective, the Haskell Stakes sets up as a high-quality-at-the-top race with legitimate contenders who could have an impact on the Eclipse Awards at year end.