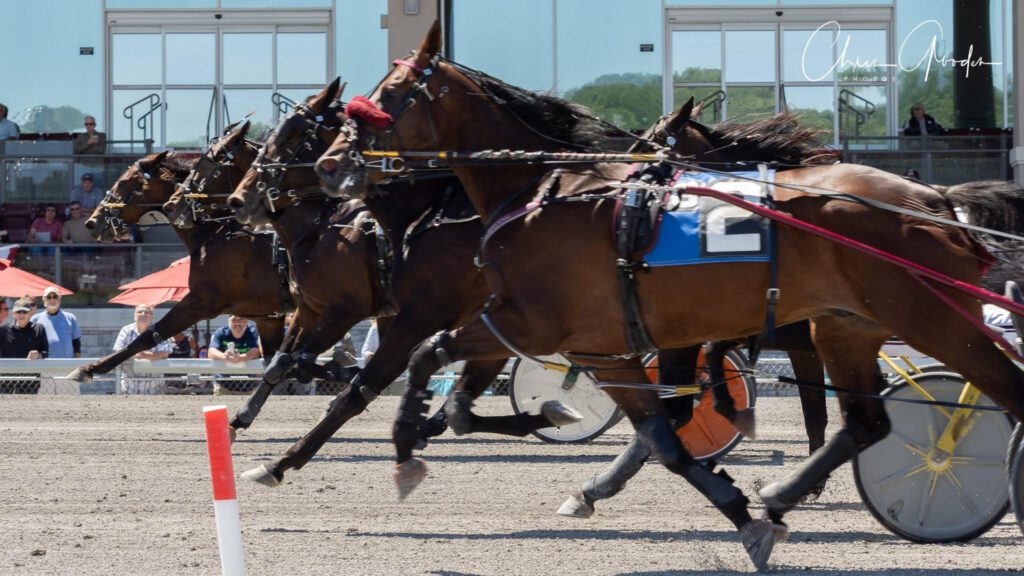 From flat racing, to the jumps, and now to the buggies – StableDuel is excited to announce it will be offering harness racing in the app!
In an exciting partnership with the Pennsylvania Horse Racing Association, StableDuel will launch Harness Contests next week showcasing Harrah's Philadelphia, The Meadows, and Mohegan Pennsylvania which will provide harness games through out the week and Sunday nights.
The goal is to offer a game this coming Sunday for the Maxie Lee at Harrah's Philadelphia to allow existing and new players to get their feet wet with the new 'sport.' Then throughout the next week, play free and lower dollars games to start building your knowledge on the harness side of the industry. Watch LIVE in the app to experience the trotters gliding across the track at the same speeds as the flat racing Thoroughbreds (this is not a joke).
What's ONE of the great things about this group of tracks? FREE PP'S OFFERED DAILY from Penn Horse Racing: https://pennhorseracing.com/wager-warriors/
What to expect contest wise:
Mohegan Pennsylvania will be offered every Sunday, Monday, and Tuesday.
Harrahs grabs the full attention on Wednesdays
The Meadows warm up happens Thursday with the big leagues every Friday nights!
So what glaring differences can you expect from flat to harness?
There are no JOCKEYS— but DRIVERS
It's not a chariot…not a buggie…but a SULKY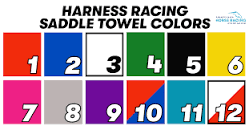 The starting gate MOVES with the horses built on the back of a truck
Saddle towels are different- here's a KEY to get you ready >>>>>
Morning line odds (and therefore the SD prices) are all COMPUTER generated- no human involvement here.
Only one surface the horses race on- like a sand/dirt/small pebble mix.
You'll see some of the same horses race WEEKLY – so feel free to FOLLOW those horses in the app to play when they race!
Sometimes the horses break stride…if they do, their drivers need to pull them back to the pace (trot) and they can go on again!
StableDuel will also offer other harness tracks such as The Meadowlands every Friday and Saturday night, Hoosier in Indiana and Mohawk up in Canada. Stay tuned for more information!