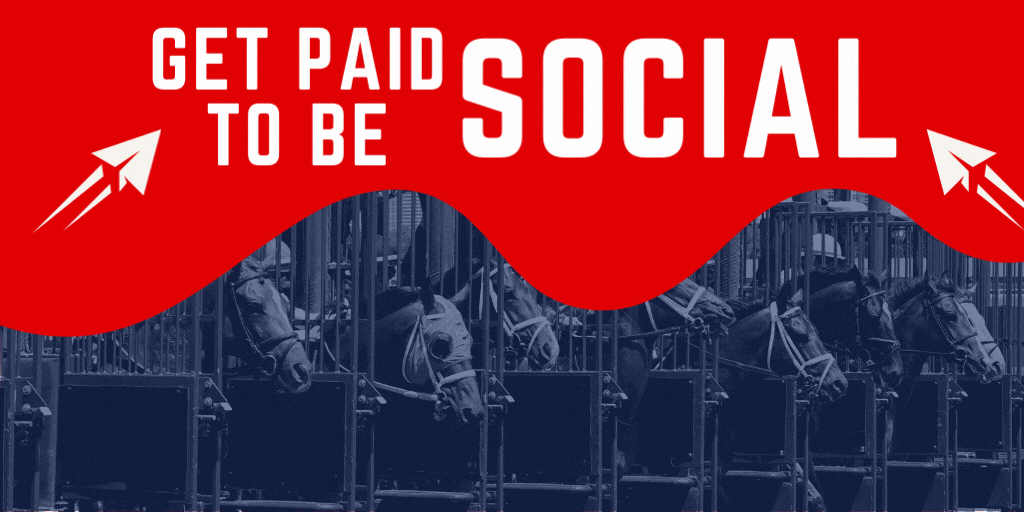 Hello StableDuel Fam,
Our biggest event for 2022 so far is only two weeks away, and we need your help to make it as big as possible.  For the 2022 Florida Derby on April 2, we are setting a minimum guaranteed payout of $40,000, but we want to push it a lot higher.  So we are giving you a chance to help and cash in.
We are offering a $500 popularity prize to the most engaging social account to promote the game.  Half of the prize will be determined based on who gets the highest combination of likes, shares, and comments, but the other half will be determined based on creativity and quality of content.  We want to see you at the track, in the paddock, at local bars, or wherever else you can generate great content.
We will be giving $500 to first place, $200 to second place, and may present other prizes for special categories or outstanding content that goes above and beyond.  Start right away, and we will determine a winner by Friday, April 1.
HOW TO ENTER:
Just be sure to tag @StableDuel in each one of your posts! We will track via these tags on twitter, facebook, TikTok and Instagram!
Any questions? Email support@stableduel.com