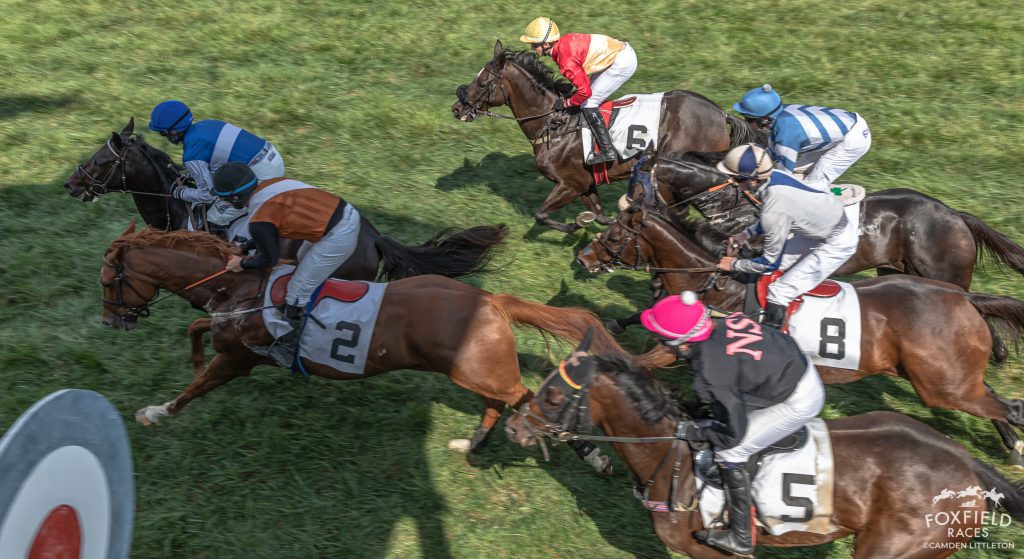 Foxfield Racing LLC and StableDuel LLC Announce Contest Partnership
(Charlottesville, VA and Lexington, KY, September 14, 2022) – Foxfield Racing LLC, who conducts The Foxfield Races, one of Central Virginia's signature steeplechase events, has named StableDuel, LLC, horse racing's premier contest platform, to be the exclusive contest provider for its annual fall meeting on Sunday, October 2. The free-to-play promotional contest offers $2,500 in cash prizes.
Available as an iOS and Android mobile app, StableDuel gives steeplechase fans and horseplayers alike, the chance to compete for real cash prizes on The Foxfield Races. The first-of-its-kind offering presents a new way for fans and players to engage and share the racing experience.
Contestants compete by selecting a stable of 10 runners from The Foxfield Races card and earn points based on the order of finish for each horse in their stable – from first through fifth. The players with the most accumulated points share the prize pool.
"Our partnership allows Foxfield to not only further engage attendees at the races, but to share the experience and excitement of steeplechase racing with a broader audience who otherwise would not be able to join us in person," said Kelsey Cox, Executive Director of Foxfield Races.  "We look forward to a safe and fun race day as we engage viewers in the sport so we can continue to fulfill our mission of bi-annual steeplechase races, conservation of open space, and community engagement."
"StableDuel prides itself on being the most progressive, innovative game in the horseracing. We are grateful for our relationship with Foxfield," said Bri Mott, a Managing Director at StableDuel. "Our games are fun, entertaining, and easy to play. We believe that StableDuel is the ideal platform to share and grow the experience of Foxfield Races for both new and existing fans."
ABOUT THE FOXFIELD RACES
The Foxfield Races conduct steeplechase racing in Albemarle County, Virginia, twice a year on property conserved under easement. The races are managed by the Foxfield Racing LLC as a subsidiary of the Garth Road Preservation Foundation, both not-for-profit 501(c)3 organizations. For more information visit www.foxfieldraces.com or contact Kelsey Cox, kelseycox@foxfieldraces.com.
ABOUT STABLEDUEL, LLC
StableDuel is Thoroughbred racing's most exciting game and offers a peerless social gaming platform for new and traditional fans, alike. StableDuel is committed to the long-term popularity and sustainable advancement of horse racing through its innovative and socially inclusive community. StableDuel believes that its mobile experience drives engagement, yields growth and creates value. For more information, visit stableduel.com; like us on Facebook; follow us on Twitter and Instagram @stableduel.