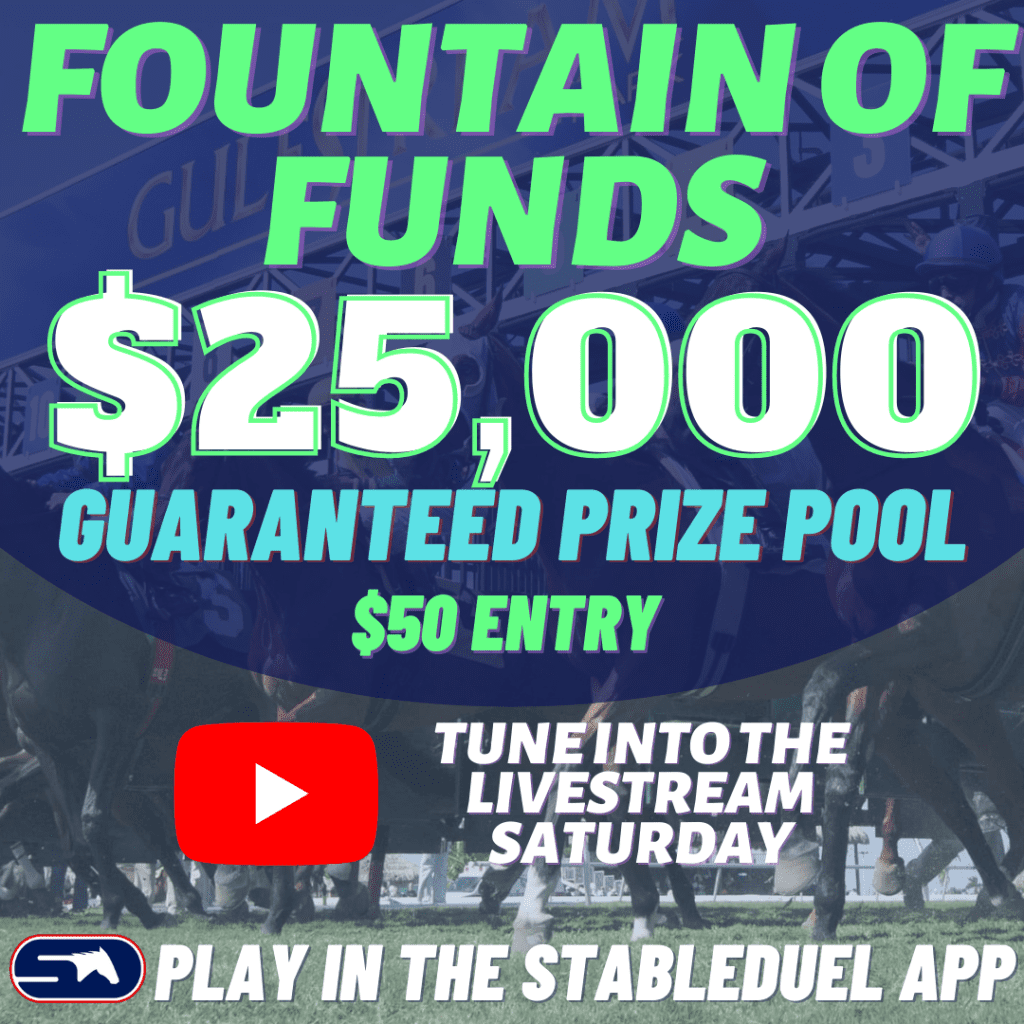 This Saturday kicks off one of the most exciting early preps of the season. The Fountain of Youth has so far only produced one Derby winner, ORB but has successfully produced many exciting colts that have gone on to be ultra competitive both on track and in the breeding shed (ehem Scat Daddy RIP). We put a decent list below to jog your memory.
The Fountain of Youth is run at Gulfstream Park on the dirt going 1 1/16 miles round.
This year we've got 11 horses (one has already scratched) ready to compete for the big bucks and the points to get them qualified for the big race the first Saturday in May. The AE, Galt made its entry in today, 3/3 which already many think have a great shot at the Winner's Circle.
Who do you think will make its graded stakes photo?
Outside of the Fountain of Youth, there are SIX other graded stakes that day:  3 Grade 3's and 3 other Grade 2's (4 including the FOY).
This early in the year, its fun to see the lightly raced horses try there hand to get a graded stakes title or see the repeat runners up again to grab that win that they either just missed or maybe even the defending title. Make's the handicapping fun and interesting.
So who are you choosing in your stable?
The game locks at first post which is 12:10pm ET according to Equibase. You'll need to select your stable of 10 horses and submit before it locks. Have two different strategies you just can't decide between? Try two entries.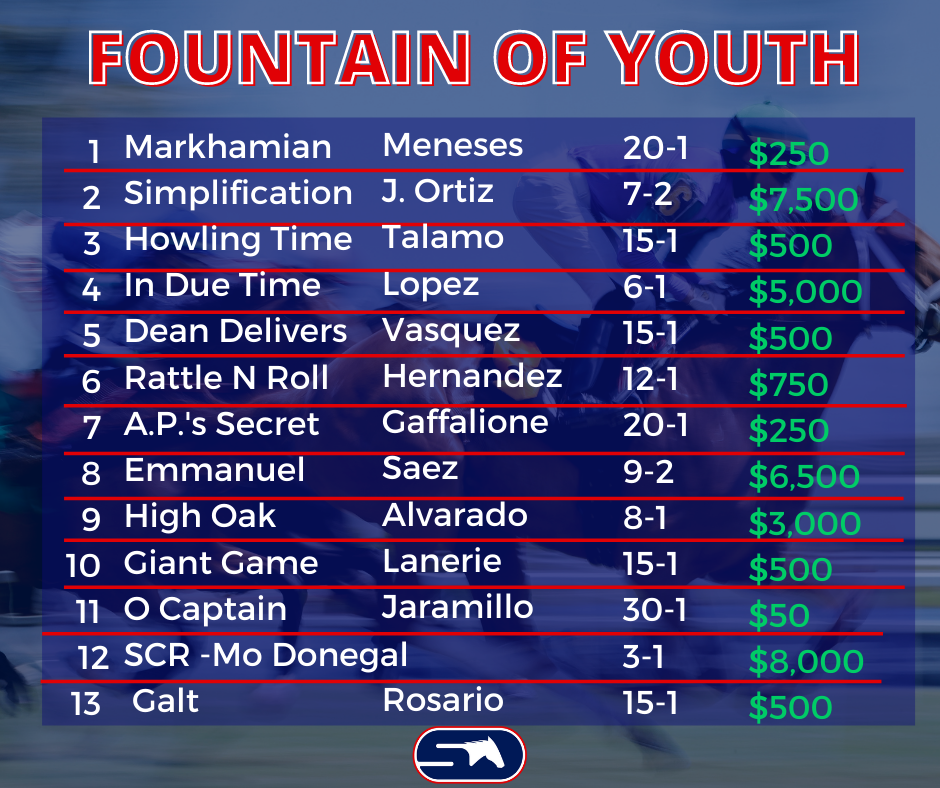 The Top spot gets $7000 with payouts going to the 50th place. Not a bad potential ROI.
With 13 races on the card, you can even skip a couple races that you don't have a great conviction in. These are the days to go big or go home. Good luck and don't forget what its about….PLAY. RACE. WIN!
Payout Schedule:
1st – $7000
2nd – $4000
3rd – $2750
4th – $1675
5th – $1250
6th – $1000
7th – $750
8th – $650
9th – $500
10th – $450
11th – $350
12th – $250
13th – $225
14th – $200
15th – $175
16th – $150
17th-25th- $125
26th-50th – $100
Past Winners: