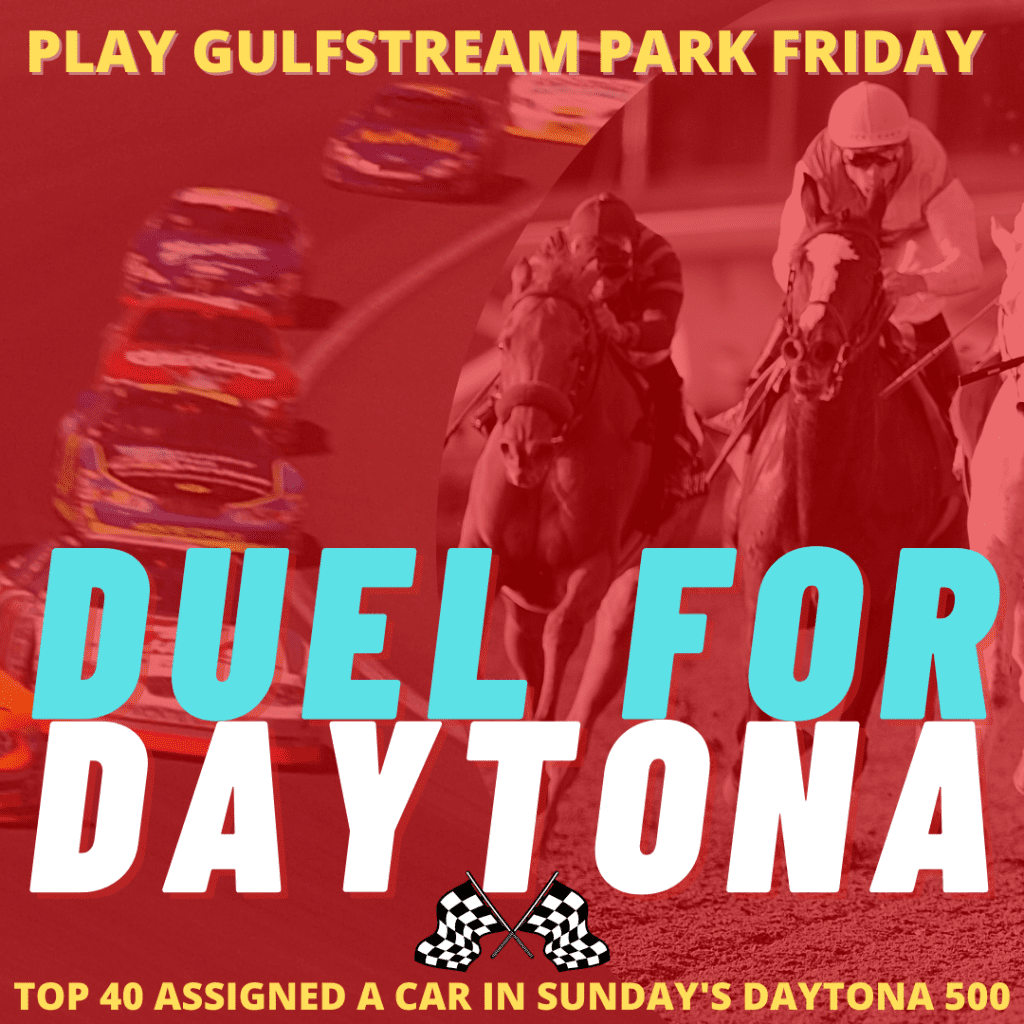 What's more American than horses and horsepower? This weekend is the Daytona 500 and StableDuel is ready for another crazy crossover event. So here is how it will work.
On Friday, the green flag will drop on the Duel for Daytona: Horsepower Challenge. It will be a $40 Buy in with a guaranteed prize pool of $2000 at Gulfstream Park. The top 40 finishers in the Duel for Daytona will be assigned a driver based off of their finish in the contest and the driver's starting position on the grid.
For instance, if you finish 4th in the StableDuel contest, you will get the driver that starts in 4th for the Daytona 500. Don't worry, we will post a list of the 40 stables and who their drivers are before the race on Sunday. This contest will pay out like a normal contest but include a bonus prize for the stable whose driver wins the Daytona 500. That winner will receive a $100 StableDuel credit and a $50 gift card to the NASCAR shop to pick out some of their favorite driver's gear.
So, get those stables tuned up and ready to race around the track on Friday for a chance at some cool bonus prizes. You can watch the Daytona 500 live on Fox at 2:30 PM.