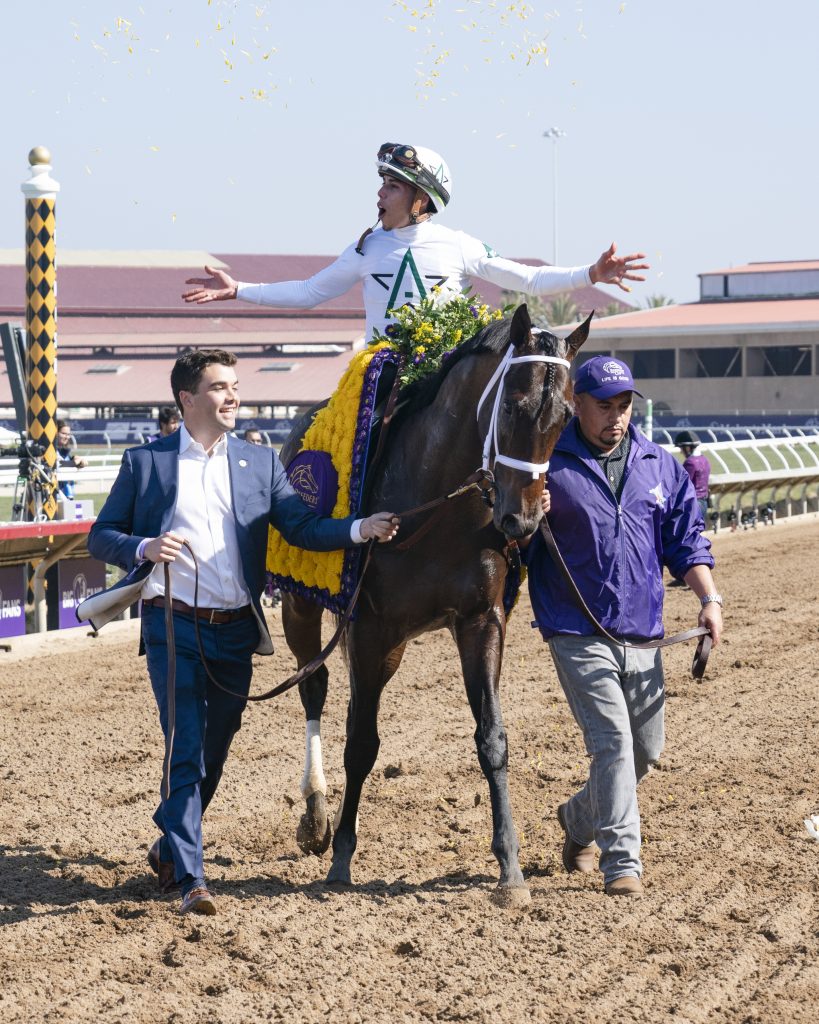 Only TWO more days to go with the summer Del Mar meet and Gino has you covered with some mid-range cost picks for Saturday's card:
5th #5 Tambo (6-1) ML. $5,000 StableDuel
This filly will try turf for the first time and stretch out to one mile off of 2 sprints. There is very
little other early speed in this race so if she takes to the turf and the distance she'll have a major
pace advantage over this group.
8th Race #12 Father Delay (5-1) ML, $6,000 StableDuel
His overall form makes sense. He's a three-year-old and faced really tough company in his
debut, G2 winner Confidence Game. Then he was a very impressive winner in his second start.
He was in a little too tough in his most recent race and now has had plenty of time off and finds
a really good spot. Fresh and dangerous.
11th #9 Dandy Man Shines (6-1) ML, $5,000 StableDuel
He faced some foes late last year and earlier this year that have come back to flatter his form.
He has not run since January, but with his style it shouldn't take too much out of him for a late
rally. Comes rolling late.