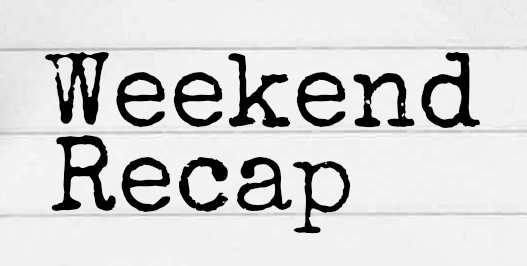 It's Monday, you know what that means. It's time for another edition of BHo's Weekend Recap. Bryson DeChambeau held on to win the Arnold Palmer Invitational from Bay Hill, outlasting Lee Westwood by a single stroke. There isn't much to talk about except Bryson hits the ball 5 miles and still somehow can't crush a field. Kyle Larson won the NASCAR race this weekend after a fairly ho hum race. The NBA held its all star weekend events on Sunday and judging by twitter, few watched. There were two Derby prep races over the weekend and that is what we are going to focus on.
The Tampa Bay Derby was held Saturday and hosted a field with a lot of question marks. Candy Man Rocket, the Sam F. Davis winner, was the favorite and ran a terrible 11th. The winner, Helium, held of a late challenge by Hidden Stash and took home the winner's share of the purse and Kentucky Derby points. After winning his first two starts at Woodbine, Helium came back after a near 5-month layoff to stay undefeated. The connections of Helium say they are going straight from this win to the Derby. I'll leave the decision up to him, but he most likely won't be on top of any of my tickets on the first Saturday in May.
Then there was the San Felipe at Santa Anita. Life is Good was the highly favored entrant heading into the gate and he didn't disappoint. He broke to the lead, galloped around the track and drew off in the stretch to win by 8. The only knock to be found was that he did veer out in the stretch and ran green, but to do that and still win by 8 may make that more impressive to some. His Beyer number came in at a ridiculous 107. Once again, Baffert looks to have a loaded group eyeing the blanket of roses at Churchill Downs. Life is Good has firmly planted himself in my top 5 and would be tough to leave off in the Derby.
There you have it, another weekend of Derby preps are in the books and we are another week closer to seeing who will be included in the starting gate. Don't forget to head over to the StableDuel app and get in the contests this week. As always, LB's Meat Market Monday game will get the week going and a little BTV Degen Special again this Wednesday from Penn National. Let's have a week, Degens, see you soon.