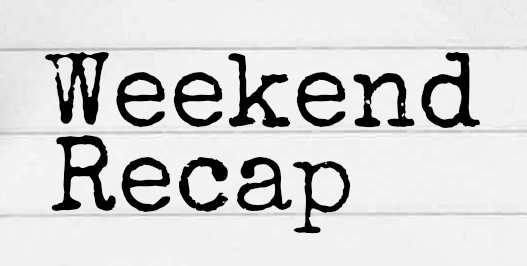 Wow, what a weekend. It's snowing again, Daytona lasted until after midnight and here I am answering the bell. We had another exciting finish on the PGA Tour as Daniel Berger eagled the 72nd hole for the win at Pebble Beach, Michael McDowell caused a wreck and avoided the shrapnel to get the win at Daytona, and various horse races around the country gave us some new names to look for as well as older names to remember. Oh, and not to forget, I have a mullet and a racehorse.
Mandaloun bounced back after a pretty poor effort in the Lacomte to win the Risen Star. Cox added blinkers and that seemed to do the trick as he ran a very similar race to the Lacomte but stayed focused and drove through the wire. The Into Mischief colt has now won 3 races in 4 starts. Proxy and Midnight Bourbon completed the trifecta and will most likely battle again in the Louisiana Derby. Nothing from this race inspired me too much. It was a good win, I'm just not sure how good this crop of 3-year-olds are this season. It seems like there is a couple of top-of-the-line choices and then a lot of just really good horses.
The eye-popping performance coming out of New York this weekend was from Nicky the Vest in the Gander Stakes. This 3-year-old colt by Runhappy broke his maiden in December and came back yesterday to pour it on in NY bred Stakes company. He pressed a pretty fast pace and drew off at the head of the lane and won in hand by many. It will be interesting to see where the connections go from here. I don't really think this horse has Kentucky Derby written on him, but he will be a fun one to watch develop over the year.
Lastly, I have to mention that BlackJack Fletcher and I now own a horse. It's ridiculous and awesome at the same time. Her name is Guiltywithanexcuse and has already been deemed "The Queen of Tampa" by some, even though she hasn't even made it down there yet. She will be trained by the man, the myth, the soon to be legend J. Kent Sweezey. You'll see lots of crazy content about her as we live out this dream. As soon as we know more, we will pass it along.
Well, that's it for this edition of the Weekend Recap. It was a long crazy week for me, but I made it. Can't wait to see what this week has in store for us, other than this crazy winter storm that we are getting right now. I could do without that. Reach me anytime on twitter @BrianHowardSD or email me at brian@stableduel.com. See you next week, Degens.