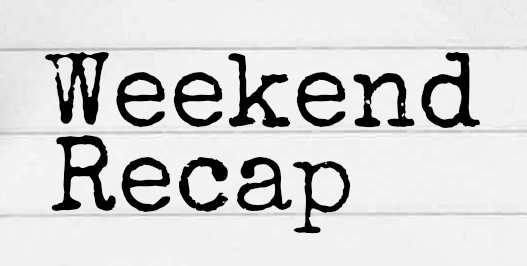 Good Monday Morning to all of my fellow Degens. Last week was one of everyone's favorite times of year with the Masters being played. Hideki Matsuyama became the first Japanese player to earn the green jacket by holding off the field on Sunday. Wrestlemania had a 2-day event in Tampa and it was great. Fans make all of the difference. Oh, and we had a couple of Derby prep races.
The biggest of the Derby preps was at Oaklawn Park where Concert Tour was the heavy favorite. After laying down fast fractions with Caddo River, Concert Tour had nothing left in the tank and ran a bad 3rd, if there is such a thing in a $1 million race. Super Stock and Ricardo Santana Jr. stole the show and earned a spot in the gate on the 1st Saturday in May. This race has left me with more questions than answers. I had decided that trying to beat Concert Tour was just throwing away money, but now, I don't know if I can play him. It will be very interesting to see if we get any info from the Baffert barn in the upcoming days.
The other prep race took place at Keeneland in the form of the Lexington Stakes. I am not sure this race can even be taken seriously. There were so many horses just taking a shot at earning some points and many had no business being there. King Fury pulled off the upset at 18-1 under Brian Hernandez Jr. I really hope this horse decides to go to Louisville as I want to see guys like Hernandez get their shot. Regardless, nothing in or about this race interests me for any Derby wagering.
Another interesting story to follow in racing is that of Edwin Gonzalez. The former Penn National jockey moved his tack to Gulfstream at the end of the Championship meet and has been on fire. Currently, he sits one win behind Edgard Zayas for the lead after winning six races this past weekend. I really hope his streak continues because he's a guy that has talent and just needs the stage. It's nice to see him get mounts from some of the game's best trainers like Saffie, Casse and Matz.
There you have it. Another weekend in the books and now it's just training up until the Derby. We have all sorts of action on the StableDuel app this week including LB's Meat Market Monday, BTV Degen Special from Penn National, and various other contests. Don't forget, if you are in the area, the StableDuel team will be on site at Mirror Twin Brewing this Saturday for Keeneland's card. Come on over and say hello and enjoy the day beating others on the app. Let's get it.