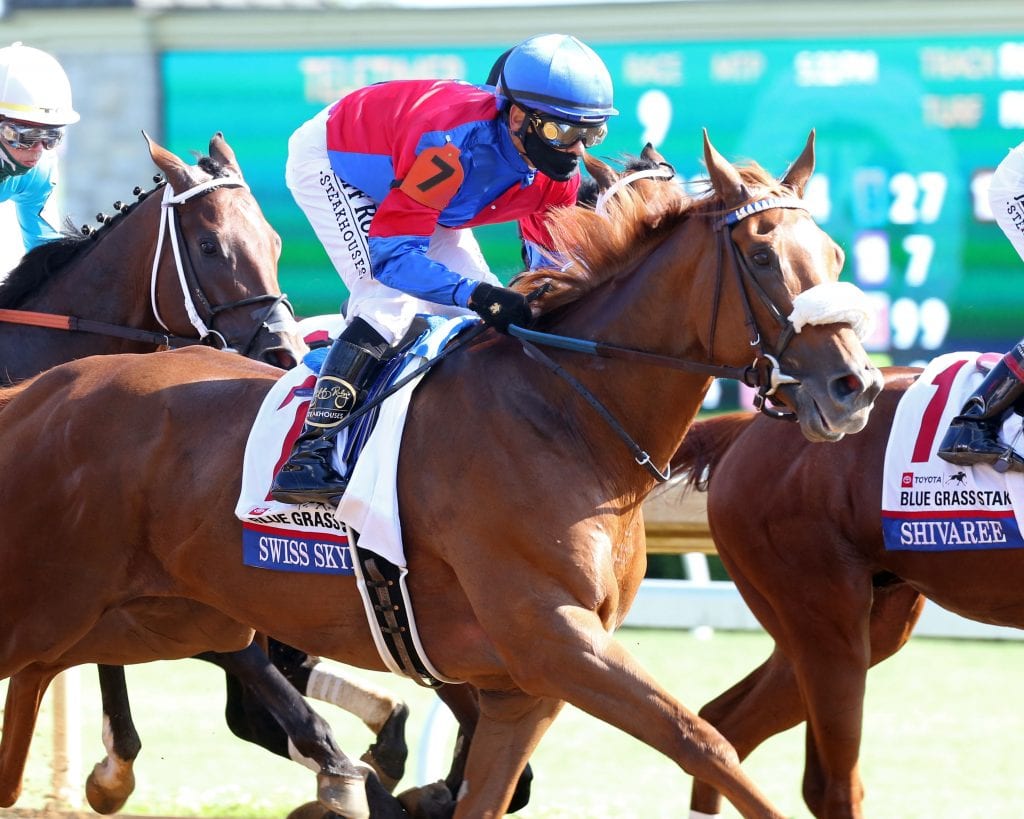 A filly beating the colts in the US…already a badge of honor. But is that really all that Swiss Skydiver has done? Oh hell no!
This filly is a beast. She has now raced 11 times with 6 firsts, 3 seconds, and 1 third.  She has only been out of the money ONE TIME.  And the races are nothing to scoff at – multiple grade 1's, 2's and 3's, all of which she has never been out of the money for. Her connections have to be riding high, high, high!  She broke her maiden first time out at Churchill Downs (break her maiden means she won her first race, first time out means she won the first race she ever entered).
And yet, even I discounted her ability heading into the Preakness Stakes. Why? Just didn't think she would be able to beat some of the other beasts in the field, Authentic being one of them.
Speaking of Authentic, let's compare both of their resumes. Authentic also broke his maiden first time out and then went on to compete in graded stakes right away, also finishing in either the first or second position every time (not too different from Swiss). Authentic was asked to run 6 times this year, enjoying February, April, May, and August off to prep for his next outing. Swiss?  She raced and practically dominated every single month this year, except April which was considered a well deserved spa month for the boss chick.
It's always been said that horse racing can be a difficult sport to become a fan of because the horses run infrequently and retire early.  Swiss is the opportunity the industry needs to capitalize on and give true credit to. She has run 11 times this year and is always live on the track.  Now that she just beaten the boys and won a Triple Crown race, maybe now her spotlight will shine a little brighter.
Plus, if you didn't watch the race, you are missing one of the best stretch runs I've ever seen. Yes I know, I'm sure I've missed some great ones, but the focus and determination that this filly had to dig in and not lose to Authentic is pretty spectacular.  He got in front of her and she pressed on and got to that finish line first….and it seems nothing was going to stop her.
REPLAY:
Kudo's to her jock, Robby Albarado, who was aboard her for the very first time and he himself had something to prove.  Robby just hasn't been able to get the mounts that would put him on the map after being taken off Animal Kingdom in the Kentucky Derby (who went on to win the Derby without him). Swiss's trainer saw the opportunity with Robby when the jockey colonies were 'shaken up' by covid protocols, and to say it paid off would be quite an understatement.
Of course now I'm kicking myself that I put all my dollars on the other possibles and didn't bet with my heart on this one. I knew Robby was coming in with fire, I should have known she was too.  Put that pair together and it's no surprise that their effort was magnificent. Dang it.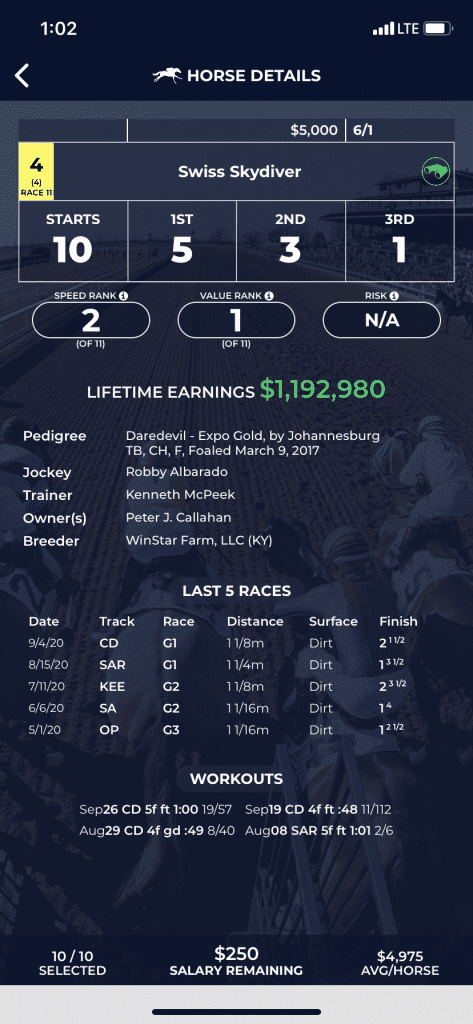 I also noticed only one player in the Top Ten of the Preakness Free Roll selected her.  Did you see her Horse Details page? She was rated the 2nd fastest in the app with a Value Rank of 1. Maybe I need to start my handicapping there.
It seems easy to become fans of the colts because they win the big mainstream races – the Kentucky Derby, Preakness (usually), Belmont, Breeders Cup Classic, Pegasus, etc. The thing that gets lost with the fillies is they are usually not the "main event," but why not?  Half of them accomplish more than many of the colts do. Yep I said it.
Maybe racing would have more female fans if we put more spotlights on the girls.  Remember the days of Zenyatta? She put a buzz around racing that no male did.
No disrespect to the boys – they rock too and I guess we need 'em…jokes.. relax.  But Swiss opens the door of opportunity in my eyes, and I give all the props in the world to her and her record, her connections, trainer and jock to have the balls to put her in the tough spots. She's a boss chick for sure. You've made a fan out of me.
Oh another thing to note- did you see the StableDuel tweet about Preakness times?
Here ya go:
Preakness final time :

Secretariat 1:53
Swiss Skydiver 1:53.28
Curlin 1:53.46

— StableDuel (@StableDuel) October 4, 2020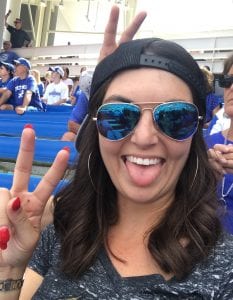 Written by  StableDuel's Hype Chick Bri Mott, Follow her on twitter @BriMott