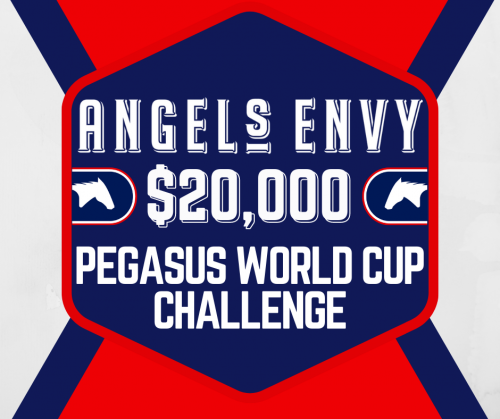 This Saturday, January 23rd, Gulfstream Park hosts the The Pegasus World Cup inviting horses to run in two featured races including the Pegasus World Cup Invitational , run on the dirt at 1 1/8 miles which offers a $3 million total purse. The Pegasus World Cup Turf Invitational, run on the turf at 1 3/16 miles, offers a $1 million purse.
StableDuel will offer three games on the day including the Annual Leaderboard Championship which is an invite only to the Top 100 players from 2020.
The featured event on the day is undoubtedly the Angel's Envy $20,000 Pegasus World Cup Contest. 
Angel's Envy, the award-winning premium Kentucky Bourbon, will host the $20,000 Pegasus World Cup Contest in the StableDuel app. In an exciting partnership, Angel's Envy and StableDuel will offer a stacked contest purse and also an exclusive tasting experience and prize pack from the artisan bourbon for the winner and 9 of their friends.
Recently, Robb Report recognized the Kentucky Straight Bourbon Finished in Oloroso Sherry Casks as one of the Top 10 Spirits of 2019, and the Top Bourbon. Co-founder and Chief Innovation Officer Wes Henderson says, "When my dad and I first started dreaming up what we wanted Angel's Envy to be, we planned to explore many innovative approaches to bourbon making, and one of those innovations included secondary barrel finishes. Ultimately, we decided that a ruby port finish would be the right choice to lead with, but we never forgot some of those other ideas. The plan has always been to continue to experiment and explore, and really push the boundaries of bourbon."
StableDuel resonates with the drive to constantly innovate and push the boundaries both with their product and an industry as a whole. "It has been a mission of ours from the beginning to continue to improve our game and grow our community not only to bring success to our company,  but to the entire horse racing industry." said Bri Mott, Director of Marketing, "so we are so excited to partner with such a like-minded brand to offer more to our players."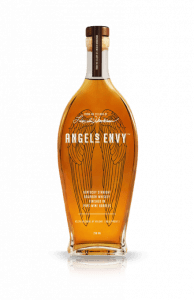 The contest will begin at first post this Saturday and players will be able to begin building their stables as early as Thursday January 21st. The Angel's Envy $20,000 Contest will have an entry fee of $150. Players are invited to try multiple stables to increase their chances of grabbing the winning purse as well as a Prize Package from Angel's Envy including a personalized bottle of Angel's Envy Bourbon, coveted Angel's Envy merchandise, and an invitation for an exclusive virtual Angel's Envy tasting event, hosted by Whiskey Guardian Iain Harrison. Winning player will be able to share this virtual experience with up to 9 of his/hers closest friends. *Must be 21 years of age or older to accept this prize 
The Pegasus World Cup Championship Invitational Series will be broadcast live on NBC, Saturday, January 23, 2021 from 4:30 – 6:00pm EST.