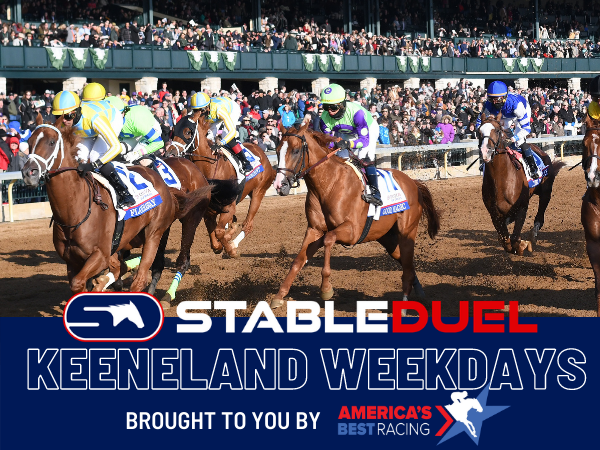 StableDuel is excited to partner up with America's Best Racing once again for Weekdays at Keeneland!
Get in the StableDuel app for Wednesdays and Thursdays at Keeneland and play along with other racing fans.
Visit ABR's website for some key picks from well-known handicappers and see if you will ride along or FADE.
America's Best Racing's John Piassek is an avid StableDuel player, who plays under the username "Bob Sacamano." He recently won the Santa Anita Smash contest on Oct. 2, cashing for $3,300. He's given out his picks for Wednesday – visit ABR's website for more.