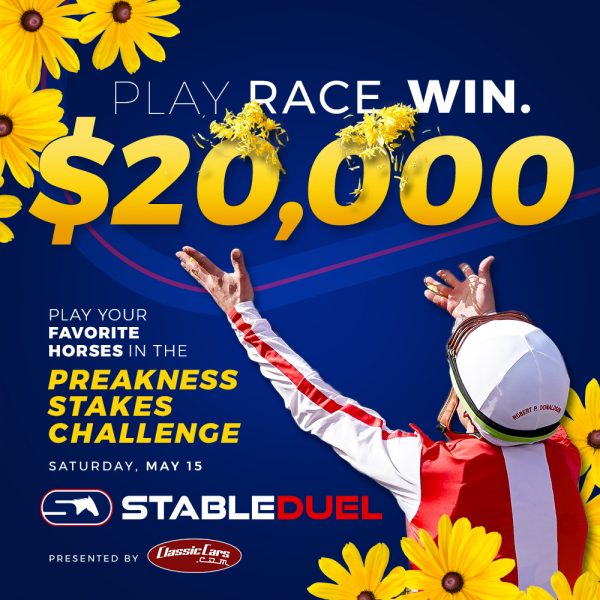 What a week we have planned over on the StableDuel app this week leading up to the $20,000 guaranteed Preakness Stakes Challenge presented by ClassicCars.com. We have contests on Thursday and Friday where the winner will get a free entry into the Preakness Stakes Challenge along with their cash prize. If you're new to StableDuel, no problem. We have free games that pay out real cash on Thursday and Saturday including the Preakness card. For a full list of the contest schedule this week, click here.
The Preakness Stakes Challenge game will have a $100 Buy in with a guarantee of $20,000. The winner's share of this contest will be $8,500. That's right, you are getting 85-1 on your $100! You're just not going to find that kind of return with traditional wagering. So, get to handicapping, find some winners and start building those stables for your chance to score big on Preakness Day.
But wait, there's more. StableDuel will be hosting a viewing party at Mirror Twin Brewing in Lexington on Saturday. We will be handing out swag, watching the excitement of horse racing and enjoying the best beverages in town. So, if you're near Lexington come on over, hang out and enjoy the beautiful weather and horse racing that the Preakness offers.