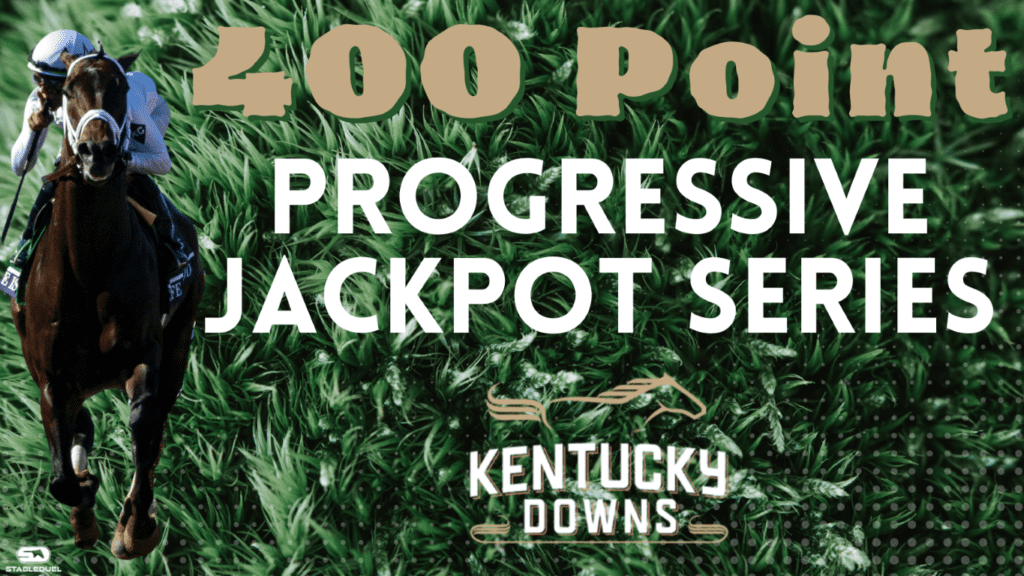 Kentucky Downs opens up this Thursday and runs for only 7 exciting days on Thursday, Saturday and Sunday with the bonus closing day of Wednesday September 13th.
Since its a short meet, we thought why not offer a rollover jackpot series?
Play everyday in the 400 Point Progressive Jackpot series and try your selections at reaching 400 or more points to get paid. Any stable that reaches the 400 point mark will evenly split the pool, if NO stables reach 400, the total pool will roll over to the next day and therefore increase the guarantee. If from the first 6 days of the meet, no stables reach that 400 points, the final guarantee payout will occur on Wednesday September 13ths and will go to the TOP 5 Finishers.
$20 Entry for each game with a $1000 Guarantee! Have questions? Email support@stableduel.com